This archived news story is available only for your personal, non-commercial use. Information in the story may be outdated or superseded by additional information. Reading or replaying the story in its archived form does not constitute a republication of the story.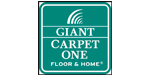 This story is sponsored by Giant Carpet One Floor & Home. The one store for your perfect hardwood, carpet, laminate, vinyl or tile floor!
It's the first thing you feel when you step inside and the most utilized portion of your home – your floor.
The flooring you choose sets the tone of your house and could impact the underlying value of your home, so it's not surprising that many people struggle to decide which flooring to use.
"Right now laminate seems to be the most popular," says Jim Florence, vice president of [Giant Carpet One Floor & Home](< http://www.bit.ly/giantcarpet18>). "It's more durable, more dimensionally stable and more cost-effective for the same basic look."
If you're finding yourself in a similar predicament, here are some of the advantages and drawbacks of some of the most popular flooring options available.
Real wood
Maybe you consider yourself a flooring purist and would feel that anything other than real wood is out of the question. A solid wood floor gives a classic, warm look to a room that can last for centuries, provided it's well-maintained. Wood floors stay warmer than other wood-look flooring options and can be sanded and refinished multiple times to give a polished, fresh look.
Keep in mind that real wood floors are often expensive, easily scratched and more vulnerable to water damage, according to realtor.com. If you're in the habit of wearing stilettos or keeping pets indoors, you may want to look into different flooring options.
Engineered hardwood
If you like the look of real wood but would prefer a cheaper alternative, you might consider engineered hardwood. Unlike solid wood floors, engineered hardwood is a composite blend of wood products with a veneer of real wood on the top layer.
Not only will this save some money, but the experts at Giant Carpet One also state that engineered hardwood is "more stable" than solid wood because it is less susceptible to shrinking and expanding in humidity-prone areas of your home.
However, while engineered hardwood may be less expensive than its real wood counterpart, Home Advisor suggests that other options — such as tile and laminate — may be much cheaper.
Laminate
Made from composite wood pressed together, laminate is a cheap, easy-to-install and low-maintenance flooring option.
Though more resistant to dents and scratches than real wood, laminate is a little less forgiving when it comes to heavy wear and tear. Rather than sanding or buffing out imperfections as you would on a hardwood floor, damaged laminate flooring will need to be replaced. And be extra cautious about moisture; this type of flooring won't stand up to standing water.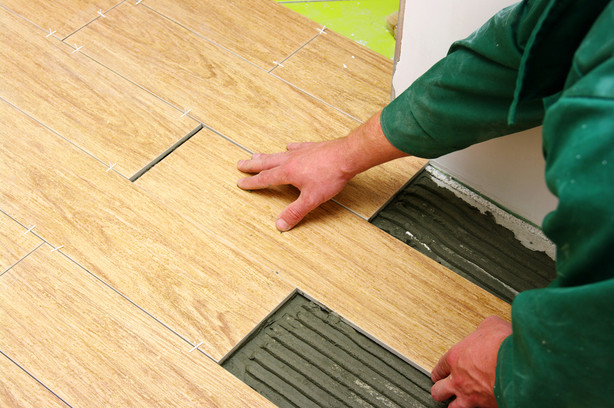 Tile
For low price with durability, skip the hardwood altogether and opt for wood-look tile. Because this type of flooring is made from ceramic or porcelain, it's highly customizable to match whatever texture or design you'd like. More durable than engineered hardwood, tile flooring is about as low maintenance as it gets since you don't have to worry about water damage or ruining the finish with harsh chemicals.
The drawbacks? It can be difficult to install, and it won't exactly keep your feet warm and cozy unless you'd like to pay extra for underfloor heating.
Vinyl
Vinyl flooring may seem like the easiest, no-brainer option for anyone looking to save a lot of money while still having a floor that's comfortable, durable and low maintenance.
But even inexpensive flooring can come with a price. In fact, vinyl isn't necessarily an inexpensive floor anymore especially if you need to install a new subfloor or a cement skim coat before installing it. Vinyl flooring can fade when exposed to direct sunlight and may be easily damaged by heavy or sharp objects. And if you're an environmentalist, it may be important for you to know that vinyl flooring is not biodegradable.
While there are advantages and drawbacks to any type of flooring, your individual needs and circumstances will dictate the choice best for you. Some of the considerations Florence recommends are: "What will be the use of the space? Whether for that specific space a soft surface (carpet) or hard surface may be better. What's the budget for the project? Would this type of flooring impact the saleability of the home?
The specialists at Giant Carpet One can steer you in the right direction and answer any questions you may have about your carpet and flooring needs.
×