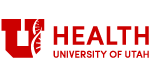 This story is sponsored by University of Utah Health.
Surely it couldn't be a big deal, right?
That's what Wendy thought when she first heard she might have placenta accreta. The pregnant Rexburg mom of seven was no stranger to giving birth, and she expected her eighth to be more of the same.
"I just brushed it off," she remembers thinking. "I'd never heard that word before. I thought 'I've had seven babies – I'm good to go.'"
But Wendy was in serious danger. Pregnancies with placenta accreta occur when the placenta attaches itself too deeply into the lining of the uterus, said Dr. Brett Einerson, an expert at University of Utah Health's accreta center.
Instead of the placenta detaching normally when giving birth, it can tear away from the uterine wall and cause significant, often catastrophic, bleeding. Even today, bleeding can lead to serious complications and rarely even death during childbirth in patients who give birth without knowing they have placenta accreta.
And the problem is becoming more frequent because of the rise in C-sections. In the 1970s, accreta occurred in about 1 in 4,000 deliveries; in the 80s, it was about 1 in 2,500. More recently, accreta has been found in 1 in about 500-700 births.
The more cesarean deliveries you've had, the likelier you are to have accreta. The most worrying recipe of all for potential accreta? Combine multiple C-sections with a placenta previa (when the placenta attaches lower than normal and directly above the cervix, blocking the baby's route to the birth canal), and it becomes vital for both mom and doc to be on high alert for a potential life-threatening case of placenta accreta no matter what imaging tests, which don't always catch it, have shown.
It's why Einerson advises physicians and expecting moms to do everything they can to prepare for a normal vaginal delivery, even if they've had a C-section before.
"I think there's a common misperception of 'Once a cesarean, always a cesarean,' and we as a medical field haven't done a good enough job of helping patients understand their options," said Einerson, noting that VBAC (vaginal birth after cesarean) is successful 70 percent of the time if a woman has had one prior C-section. That number decreases each time a woman has another C-section.
Wendy wasn't the typical accreta case. She hadn't had multiple C-sections — just one. Afterward she went on to have several VBACs.
"She and her doctors had done everything right," Einerson said. "After one C-section, she decided she really wanted to have a vaginal delivery the next time and kept having vaginal deliveries, and everything went great."
But this time around, something didn't look right on the ultrasound, according to Wendy's eagle-eyed Idaho medical team. They sent her to University of Utah Hospital's accreta center where Wendy met Einerson. Immediately he knew Wendy was potentially facing a crisis situation.
"We were really worried about her," Einerson said. "I asked Wendy to do something really difficult. I asked her to leave her entire family and come down and live in Salt Lake City with some relatives at 30 weeks gestation. With the way her placenta looked, I was worried that if she went into labor, it could be really, really bad."
At first, Wendy was skeptical. Leave her husband and seven kids and move away for weeks? Her husband Bron was the first in the couple to recognize the seriousness of Wendy's condition.
"My husband was really adamant about following my doctor's orders to a T," said Wendy, who came to realize if she wasn't within minutes of a major medical center equipped with a large blood bank and a team of expert physicians, she might not survive childbirth.
So, at 30 and a half weeks gestation, Wendy and two of her children left Bron and her other five children in Rexburg, and they moved in with her parents near Hogle Zoo. It was a decision that saved her life.
Two and a half weeks into living in Salt Lake City, emergency struck early in the morning hours of October 2, six weeks before her due date. Wendy's water broke, and with it, blood began gushing out of her body.
---
"I literally leapt out of bed. I could just feel this gush of warmth. I was covered in blood, and it would not stop."
---
"I literally leapt out of bed," Wendy said. "I could just feel this gush of warmth. I was covered in blood, and it would not stop."
She called University Hospital, told them she needed Einerson's help immediately, and said she was on her way. It was 4 a.m., and within minutes, Einerson was headed to the emergency room.
Wendy's pajamas, her bed sheets and the carpet leading out of her parents' home were drenched in blood. Her quick-thinking older brother Mark helped her into the car and sped her to the hospital. On the way, she passed out from shock and blood loss.
"From the time that Wendy started bleeding to the time that she got to the emergency room was 15 minutes, and in that time she'd lost half of her blood volume: three liters or about a gallon of blood," said Einerson, who arrived in time to speak with Wendy before she was rolled into the operating room.
I kept saying 'I need Dr. Einerson here,'" Wendy said. "Then I see Dr. Einerson. He comes in and he grabs my hand and says 'I'm here.' I was just like, 'I'm so glad you're here. I'm so glad you're here.' I could go under and just feel so much better knowing he was there."
Einerson had already been hard at work, wrangling a team of more than 10 doctors, including an anesthesiologist, neonatologist and pelvic surgeons.
In the end, Wendy would lose her entire blood volume – a full six liters. Her blood was flowing so rapidly that surgeons had to temporarily fill her abdomen with sponges to help halt her blood loss. They closed her up, sponges and all. The next day, they removed the sponges and reassembled her abdomen before sewing her up for good.
"He saved my life and my baby's life," said Wendy of Einerson. "I'll be forever grateful for him and all that he's done in his life to get to be the doctor that he is."
Einerson credits the U of U Health system for saving her life.
"She is alive because our system is set up to take care of complex patients," he said. "It wasn't me. It wasn't a single doctor. It wasn't just having an ICU. It wasn't just having a blood bank. Wendy is alive today because of the coordinated teamwork of a bunch of very skilled and very smart people."
Wendy had a difficult recovery ahead but she and her newborn Mary-Kathryn made it. Now she's back in Rexburg with her family and newest daughter, a healthy six-month old.
×