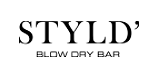 This story is sponsored by STYLD' Blow Dry Bar.
Most people know they feel better when they look better. It's what's inside that counts, but the way you present yourself can make a huge impact on how you feel. When it comes to hair and makeup, it's all too easy to fall into a rut of doing the same thing for decades, but if you want to refresh your look, there's no better way than visiting a blow-dry bar.
Although a hair salon can provide regular hair maintenance, you'll need to visit a blow-dry bar to achieve true rejuvenation and pampering for your face and hair.
If you don't know what a blow-dry bar is, here are five things that might interest you:
1. Variety of services
If you've got a big event coming up, there's no need to spend time hitting multiple stops. Instead, visit a blow-dry bar where you can get your hair, skin and nails all into tip-top shape. From facials to superior gel nails and up-dos, all you have to do is sit back and relax while everything else is taken care of. Whether you have time for a deep condition or just a simple wash, you can even stop by for an express style if you're going somewhere special in a hurry.
Extensions are all the rage, too, since they help you get a fuller look without all the work and time of waiting for your locks to grow. Women can enjoy full-length hair for certain events and then simply take them out when you're ready to go back to shorter hair. Extensions aren't cheap, and that is why it's smart to rent them from a reliable provider anytime you want them.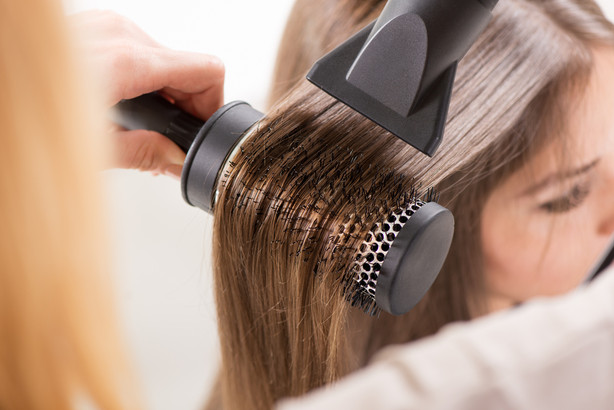 2. An element of fun
Getting your hair cut might seem like a chore sometimes, but things are more fun at a blow-dry bar. Get pampered from top to bottom with your friends at your side. Since a blow-dry bar is perfect for weddings and other close-knit groups, you can go with your girlfriends or sisters for a special outing to remember.
Did you know that visiting a blow-dry bar or similar salon can help you de-stress and make your life better? Healthguidance.org says that you can even release endorphins simply by getting your hair washed or styled. If you're looking for something to do for your BFF's birthday or a special "treat yourself" kind of outing, a blow-dry bar is just the thing.
3. Perfect for formal events
Everyone has days where they want to look nicer than usual, but a few specific days stand out above the rest. Your wedding day should be a one where you look your best and don't have to stress over getting there. It also helps if your bridesmaids can come along for the ride for the perfect hair, nails and makeup to wow in those wedding photos. After all, those photos will be looked at again and again for years to come, so it's worth it to have everyone looking beautiful. Best of all, you'll have a fabulous time chatting as you all get ready for the big event.
Prom and other formal events are also the perfect opportunities to get all dolled up. Come by the nearest blow-dry bar location to get makeovers and your hair styled for a night of revelry.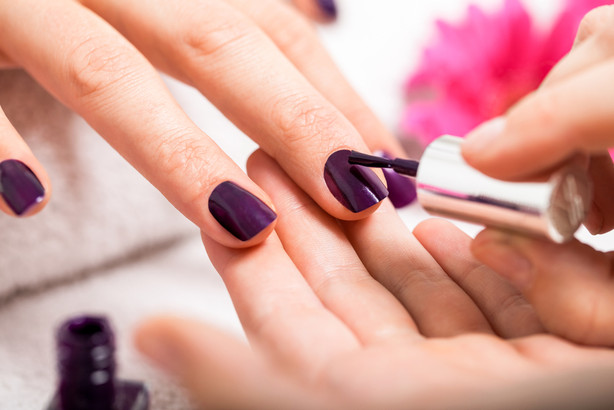 4. Competitive nail prices
Most nail salons will charge for every little step in the manicure process. But if all you need is a touch-up, polish removal or a new application of gel nails, don't pay through the nose for a bunch of extra stuff you don't need. Most blow-dry bars offer affordable nail services so you can take the money you saved and spend it on a scalp massage or something else as a bonus. Blow-dry bars like Styld' help you get more for your money when it comes to beautician services.
5. Professional blowouts
Do you enjoy blow-drying your hair? It might seem like a simple task you do from time to time, but did you know that professional stylists can give you a blowout and style that lasts for more than just a few hours? Trained and practiced hands can create body and style in your hair that you didn't know was possible. That's the difference between a professional blowout and your everyday hair-drying.
Note, too, that your hair can easily become damaged with overdrying. If you don't know about the right protective products, your stylist at Styld' certainly will. Get a blowout without the worry of hair damage while you enjoy the benefits of a professional's skills.
If you want to learn more about what happens at a blow-dry bar, book your next visit today to get the full experience.
×