Estimated read time: 4-5 minutes
This archived news story is available only for your personal, non-commercial use. Information in the story may be outdated or superseded by additional information. Reading or replaying the story in its archived form does not constitute a republication of the story.
IDAHO FALLS, Idaho — For Arlene Hix, it's still hard to talk about six months later.
In some ways, Oct. 20 seems like yesterday. In other ways, it feels like the events of that day are a distant memory. Regardless, she says there were "many, many miracles" that will never be forgotten.
Arlene and her husband, Veldon, were driving through the Snake River Canyon near Jackson Hole on their way to watch a granddaughter play volleyball. The couple had recently celebrated their 58th wedding anniversary and were the proud parents of seven children, 31 grandchildren and 22 great-grandchildren.
It was around 1 p.m. and Veldon was behind the wheel. Arlene had fallen asleep when she was suddenly jolted awake.
"The man behind us said that my husband crossed the road, hit the left side and then crossed over the right side," Arlene recalls. "We took out six rails and our car plunged down into the river."
The car rolled four times and ended submerged in the 33-degree water.
Arlene believes she blacked out and when she came up, she was confused and unsure of what to do.
"One of the miracles of that day is when I looked up and the sunroof was open. (Hours later) when they got the car out of the river, they said the sunroof was not broken," Arlene tells EastIdahoNews.com. "It had actually opened…and I was able to climb out of the car that way."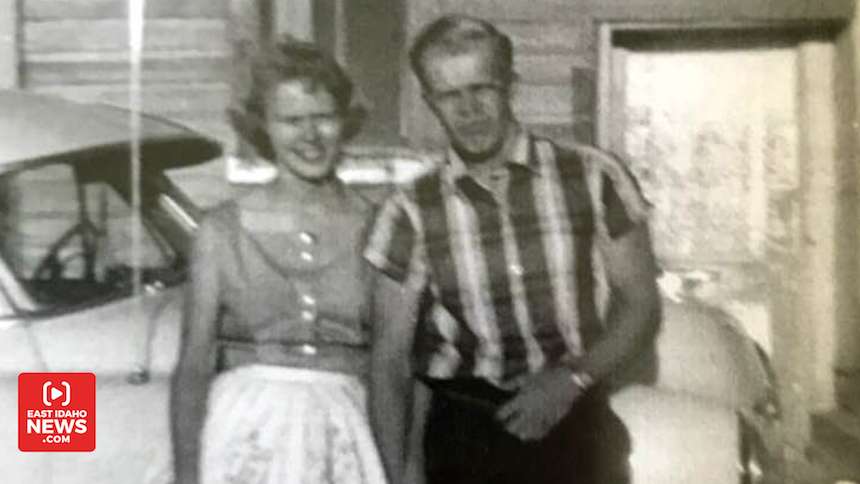 A man living nearby witnessed the crash and called his neighbor, off-duty Teton County Wyoming Sheriff's Office Sgt. Lloyd Funk.
"I went to my truck, threw the paddleboard in and drove up to where they said it was in the river," Funk says.
As Funk worked his way down the 200-foot ledge, a bystander yelled to a Minnesota father and son fishing in a boat on the river. They met up with the sergeant and together made their way to Arlene, who was waiting to be rescued.
"I knew my husband was gone because he would not lift up his head," Arlene says, choking back tears. "I kept trying to rescue and get him out of the seatbelt thinking that I needed to get him out of the water."
Crews would later recover Veldon's body from the car and it was determined that he died of a massive heart attack.
Despite her heartbreak, Arlene knew she needed to get out of the vehicle. The rescuers threw her a rope so she could tie it around her waist and work her way to the boat.
"Once I got in the boat, I said, 'I bet I'm the biggest fish you've ever caught,'" she says with a laugh.
---
It was a team effort. Not one person could have come away with the outcome we did that day. It was a group effort.
–Sgt. Lloyd Funk
---
Arlene was taken to shore and then rushed by ambulance to St. John's Medical Center in Jackson Hole. She was covered in bruises, but her injuries were relatively minor – three broken ribs, a small crack on her shoulder and only three stitches needed in one ear.
"I just feel like I have more to do," Arlene says when asked why she thinks she survived. "My husband was perfect. He had done so many wonderful things and apparently I have more to do."
A few days later, Sgt. Funk visited Arlene in the hospital. So did the fishermen from Minnesota and since that day, all of them have developed a close friendship.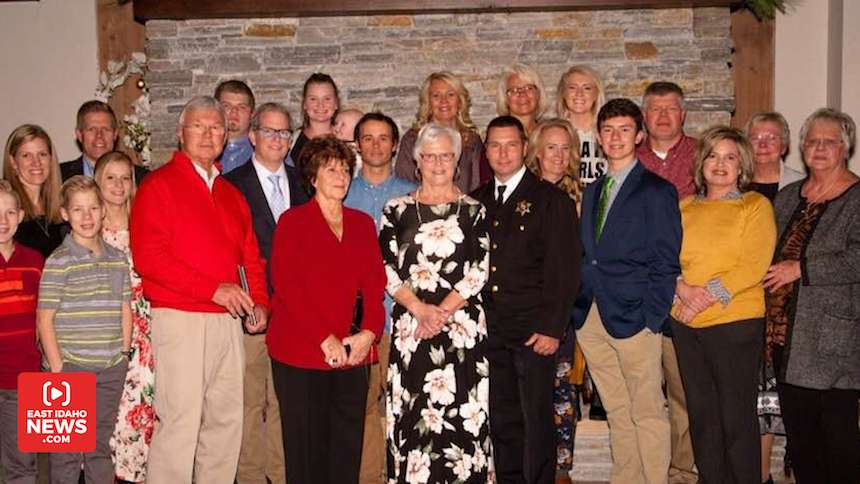 "Gosh – what a miracle to have Arlene be safe after the crash," Funk says. "It was a team effort. Not one person could have come away with the outcome we did that day. It was a group effort."
Arlene says she could go on and on about miracles that happened the day of the crash. That evening her glasses were found sitting on a rock near the water without a scratch. The car went off the road at a spot where witnesses could help. The right people happened to be at the right place at the right time.
And she was able to be with her husband as he took his last breath.
"I feel his guidance a lot. I feel his love and care," Arlene says. "I will be with him again and I just feel so blessed that I'm still able to be here and have my great family."
×
Photos
Most recent Idaho stories