This archived news story is available only for your personal, non-commercial use. Information in the story may be outdated or superseded by additional information. Reading or replaying the story in its archived form does not constitute a republication of the story.
If you're a woman over 40, you likely know about the importance of getting yearly screening mammograms. For years, patients have heard from a wide variety of cancer experts and those in the medical field that mammograms are a useful way to detect cancer early on, which saves lives in the long run.
But because of recent adjustments for proposed screenings, some might wonder if annual mammograms are still important.
Early detection means a fighting chance
The American Cancer Society defines a mammogram as "a low-dose X-ray that allows radiologists to look for changes in breast tissue."
Screening mammography allows a doctor to find or detect breast cancer early on, even before a lump can be felt. This early intervention process increases a woman's of surviving the disease by 25-30 percent or more, according to breastcancer.org. Despite new screening guidelines, nothing about the purpose or function of a mammogram has changed; it can — and does — save lives. Since implementing yearly screening mammography in the 1980s, the U.S. breast cancer death rate has dropped 38 percent, at least partly because more cancers are detected early.
The latest screening guidelines
Since 2002, women in the U.S. were advised to begin yearly mammorgraphy screening at age 40. In 2013, the U.S. Preventive Services Task Force came out with a new recommendation: a bi-annual screening mammogram for women between 50-74 years of age.
The USPSTF also stated that the decision to get screened before age 50 should be taken on an individual basis.
The main risk of mammograms is that they aren't perfect and some cancers can be hidden in dense breast tissue. Mammography can identify an abnormality that looks like cancer but turns out to be normal. This false alarm is called a false positive. Besides worrying about being diagnosed with breast cancer, a false positive means more tests and follow-up visits, which can be stressful.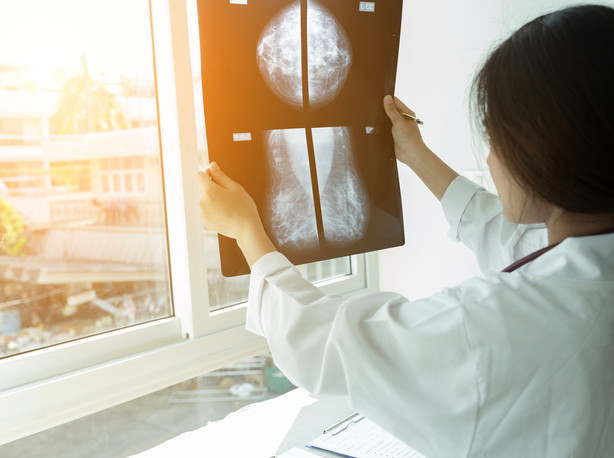 When to start getting mammograms
Some women know they have a genetic mutation or other factors that put them at risk of breast cancer, and of course, they should receive screenings before age 50. The question of when to start getting mammograms is up to you and your doctor. If you have a family history of breast cancer, then you'd likely be a candidate for early screenings that happen every year. If you drink alcohol, use oral contraceptives or have a history of breast diseases in your family, these are also factors that would determine your need for earlier mammogram screenings, say after age 40. In the end, you need to talk with your doctor and decide what's right for you.
While there are some differences of opinion about what age the majority of women should begin annual mammography screenings, a recent study published by the JAMA Internatl Medicine, suggested doctors believe more women's lives are saved by starting breast cancer screenings at age 40.
If you or a loved one don't make regular doctor's visits, it's important to start now. Find a doctor you love in your area using Steward Health Care today.
×