This story is sponsored by KSL Cars.Your next car is waiting. Search Utah's largest selection of new and used cars.
If the thought of handing your car keys over to a freshly licensed teenage driver fills you with foreboding dread, you are not alone. But growing up – and taking on the open road – is an inevitable part of life, and not everyone has the luxury of passing down an older family vehicle to their teen. For the parents who need to car-shop, here is a list of vehicles that have proven to be reliable, safe and affordable.
1. Hyundai Elantra
If it's safety you're after, you can't go wrong with the Hyundai Elantra. In fact, Kelley Blue Book frequently names it a top pick for teen drivers because of its 5-star safety rating from the National Highway Traffic and Safety Association (NHTSA) and its Insurance Institute for Highway Safety (IIHS) Top Safety Pick selection. New Elantras feature a 10-year, 100,000-mile warranty too, which may save you some money on repairs down the line.
Browse over 900 Elantra listings near you.
2. Ford Taurus
It may not be the sporty coup your kid has dreamed of, but the Ford Taurus is both reliable and fuel efficient: the 2015 model gets more than 21 miles to the gallon in combined city and highway driving. According to Forbes, the Taurus is also a great pick for teens because it allows mom and dad a full-size car with a roomy trunk whenever they happen to need it (as long as your teen is willing to share).
Browse over 200 Taurus listings near you.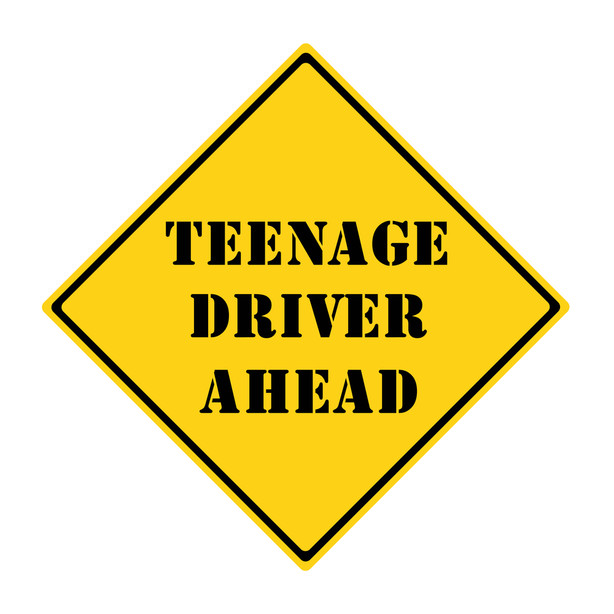 3. Chevrolet Malibu
An overhauled design and impressive price tag has made the Chevy Malibu one of Consumer Report's top recommendations for teen drivers. Plus you'll get a lot of bang for your buck by picking up a used Malibu; you can score a 2010 for less than $8,000.
Browse over 450 Malibu listings near you.
4. Ford Focus
With its small size and roomy interior, the Ford Focus always makes an appearance on any "best cars for teens" list. And its fuel-efficient too, the 2017 model boasting a average 25.5 MPG. Teens will be particularly impressed by the interior bells and whistles added in recent model years.
Browse over 900 Focus listings near you.
5. Volkswagen Jetta
The quintessential teen-college car, the VW Jetta is as cute as it is safe. But to avoid a shock to the checkbook, choose a newer used model. According to Consumer Reports, the five-cylinder 2009 model is more reliable than other model years, with stellar crash test scores.
Browse over 650 Jetta listings near you.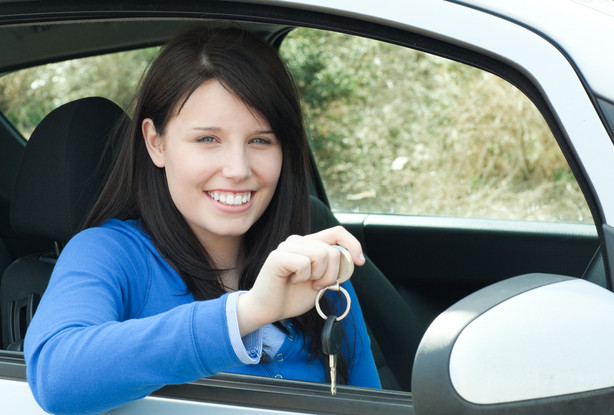 6. Toyota Corolla
The ubiquitous Corolla is the best-selling car of all time, and for good reason: it's economical, reliable and extremely durable. Buy your son a used Corolla for his 16th birthday and he'll be still be driving it by the time he finishes up grad school.
Browse over 850 Corollas near you.
7. Subaru Legacy
If you're a parent of an outdoor enthusiast, or just live somewhere a little, uh, snowy (sound familiar?), the Subaru Legacy is a good option. With standard all-wheel drive, the Legacy will help keep your teen safe even on slick winter roads.
Browse over 550 Legacy listings near you.
8. Scion tC
Safety is the calling card of the Scion tC, which offers impressive crash test results and several impressive safety features, like front and rear head curtain airbags, driver and front passenger knee airbags and electronic stability control. Plus it made Nationwide Insurance's list of recommended cars for teens.
Browse over 60 tC listings near you.
Need more options for your teen? Visit KSL Cars today to browse Utah's largest selections of cars.
×