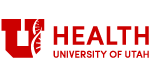 This story is sponsored by University of Utah Health.
At one point, they were on death's doorstep. Now, they leap over hurdles, pedal their bicycles up steep hills, and swim the grueling butterfly as fellow competitors attempt to burst past them to victory. They're the athletes of the 2018 Donate Life Transplant Games, and they're coming to Salt Lake City to compete in the international event set for August 2-7. The competitions and the rousing opening ceremony, which will be held at Smith's Ballpark on August 3, are free to the public.
"It's one of those things that you can't really describe unless you've been there," said Michelle McCardell, executive director of the Salt Lake City Organizing Committee that will help plan, organize and oversee the event in which transplant recipients and donors compete in an Olympics-like setting. "Every single person has a story to tell. It's kind of amazing."
One of McCardell's favorite sports to watch is swimming because the transplant recipients are all lined up, most displaying a large scar. An emblem that represents their shared experience is no longer hidden behind clothes, and together they push themselves athletically to their physical limits.
"I think the coolest thing I've possibly ever experienced in my life was watching a woman who had written '19 years double lung transplant' on her back," said McCardell, a financial coordinator for organ transplant services at University of Utah Health. "She swam the 200-meter individual medley and the 500-meter freestyle, which are probably the two hardest events to swim. She'd had a lung transplant when she was a teenager, and 19 years later, she's able to not only breathe but swim competitively. I just thought that was pretty spectacular to see."
Dr. Terry Box, who is both a University of Utah Health liver doctor and a liver transplant recipient and a member of the Utah-Idaho team, will be competing in two cycling events, the 1,500-meter run and the long jump. Now in his fifth Transplant Games, he is one of about 6,000 organ recipients who will square off in more than 20 sports and games. The youngest registered athlete is 3 and the oldest is 86.
One of the most moving aspects of the Transplant Games, Box said, is the focus on the families of deceased donors. They are made honorary team members, are celebrated at the opening ceremony, and even hand out medals to winners.
---
"I can't say enough about the absolute emotional bond that's created with the recipients of and these families."
---
"I can't say enough about the absolute emotional bond that's created with the recipients of and these families," said Box, who survived a 20-pound tumor invading his liver in 2002. "My best memories revolve around the parts of the event that celebrate our donor families and our living donors, because none of us organ transplant recipients would be participating in the games if it weren't for donation."
Box and McCardell encourage Utahns to take part in the week of events, whether by serving as a volunteer or attending the opening ceremony. It's a rare opportunity to witness an event that moves to a new city every two years.
"For a lot of people, this is their big vacation every other year, so their entire family comes," McCardell said. "We have 12,000 to 15,000 people coming from all over the world to participate in the Games."
In the end, Box said he hopes the Transplant Games inspire more people to donate and show folks how far transplant recipients can come if they're given a second chance.
April is Donate Life Awareness Month, developed to help encourage Americans to register as organ, eye and tissue donors and to celebrate those that have saved lives through the gift of donation. In addition to registering as an organ donor, you can also become a living donor. Click to learn more.
×