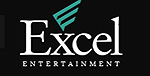 This story is sponsored by Excel Entertainment.
Editor's Note: The following commentary comes from Arthur VanWagenen, product director forfilm, Excel Entertainment/Deseret Book.
Okay, it may be a click-bait headline. But deep down, I also believe it's true, and I will tell you why.
Five years ago when I was interviewing with Sheri Dew to manage Deseret Book's film division, Excel Entertainment, I explained with more than a hint of pride and arrogance that I didn't own any LDS movies. At some level, I thought I was too smart or too good for most of them. I thought our best and most important films were ahead of us, and I wanted desperately to see LDS cinema evolve to a more sophisticated place.
What I failed miserably to appreciate or realize was just how vital each contribution to Mormon film really is because each is a piece of a collective narrative about Mormons — who we are, who we think we are, and who we want to become. Even the creative and financial misfires in LDS cinema (and there have been several) are crucial because they are part of the larger Mormon creative fabric weaving the full cinematic quilt of LDS culture and belief. It is a large and eclectic patchwork, and "Trek: The Movie" is the latest piece to be added.
But the problem is unless Mormon audiences show up at theaters on April 6 when "Trek: The Movie" opens, there is a real risk producers and filmmakers will stop making Mormon films. Having grown up watching my father, Sterling VanWagenen, cofound the Sundance Film Festival and Sundance Institute for young, independent filmmakers, I know how tenuous the business of filmmaking is. It's expensive to make a movie, but movies are also the most powerful form of storytelling we have. They are worth the risk. This is what I failed to appreciate before I started working for Excel Entertainment. And it is why I can give you five reasons "Trek: The Movie" is the most important Mormon movie ever:
1. It's the latest Mormon movie, and is, therefore, the most important Mormon movie until the next one comes out. As I indicated above, we need all of them. If we don't treat each film like it's the most important film in the genre, the tapestry will be cut off prematurely as our best and brightest filmmakers move into other genres.
2. It's the first Mormon film written by an established Hollywood screenwriter. Writer and co-director David Howard wrote the brilliant and hilarious cult classic "Galaxy Quest," and he has taken a huge risk putting his name on a small, independent Mormon movie. This is not a Hollywood stepping stone. It's a project somebody does because he or she loves the culture and cares about the power of stories to help shape and improve that culture.
3. It's a movie about Millennials, a group we are told is leaving the LDS faith in record numbers. There are a lot of reasons for this faith migration, but one of those is that many Mormon Millennials just don't see the relevance of the LDS Church in their lives. Trek is primarily the story of Tom Jensen, an 18-year-old kid who feels like the gospel is just a set of rules and restrictions adults have set up to keep kids in line. In short, he has lost his faith. His journey in the movie is a powerful testament to the ways in which something as seemingly insignificant as a mock pioneer trek can have deep personal relevance to LDS Millennials.
4. The movie owns its quirkiness and its Mormonism. Trek: The Movie is not afraid of being a Mormon movie for a Mormon audience. I've worked on other films that have bravely and boldly taken Mormon stories and set them in non-Mormon contexts in order to reach a wider audience. I applaud and celebrate those efforts. They are part of the Mormon film landscape and deserve our attention and dollars. But we also need films that aren't afraid to use the specifics of Mormon culture and belief to try to tease out universal principles and truths.
5. "Trek: The Movie" is being released on the forefront of a rapidly evolving media landscape — one that is dominated more and more by a handful of mega-media conglomerates who value billion-dollar superhero franchises more than independent stories. Don't get me wrong, I loved "Black Panther" as much as the next white 40-something male in America. But if left to the Hollywood studios, franchise, tent-pole, remake filmmaking is all we would be offered.
Movies are high-risk, high-reward endeavors for Hollywood too, so studio executives do everything they can to put their production dollars behind proven franchises and established properties. They don't take risks on fringe narratives like Mormon films. If we don't support our own stories, we certainly can't expect Hollywood to do so.
Our Mormon films have to compete against the biggest and best from Hollywood when it comes to the cineplexes. Audiences will have to pay the same ticket price to see "Trek: The Movie" that they will for "Avengers: Infinity War" in just a few weeks. Can we send a message to movie theaters and Hollywood that we will support our own stories just as much as we love to support theirs?
×