Estimated read time: 4-5 minutes
This archived news story is available only for your personal, non-commercial use. Information in the story may be outdated or superseded by additional information. Reading or replaying the story in its archived form does not constitute a republication of the story.
SALT LAKE CITY — Whack. Thud. Thud. Crash. Whack.
Tony Finau remembers the sounds — and the door — as many as two decades later.
The door was the garage door at his parents' house in Rose Park. The sound was a golf ball as it exploded out of his teenage swing and crashed against the inside of the door.
His hands would bleed from hitting so many golf balls against the door in the frigid winter.
Even 20 years later, when Finau is cruising on the PGA Tour, those dents in the garage door are a reminder of everything he's been through.
"There are a lot of great memories there," Finau told KSL Sports by phone from the Houston Open, where he finished tied for 24th at 10-under par. "Unbelievable."
Finau will tee it up in his first-ever Masters this week in Augusta, Georgia. But before Kelepi Finau turned on the television to watch his son tee it up in Houston, he took KSL Sports on a tour of the old garage that gave birth to the 34th-rated golfer in the World Golf Rankings.
"Mom wanted to do something different in this garage, so we decided to make it a driving range," Kelepi Finau said. "It was a lot more reasonable for us to have him practice swinging.
"Once a week, we could afford to go to the golf course at Rose Park."
His mother, who died tragically in an automobile accident in 2011, would be proud of every one of those dents.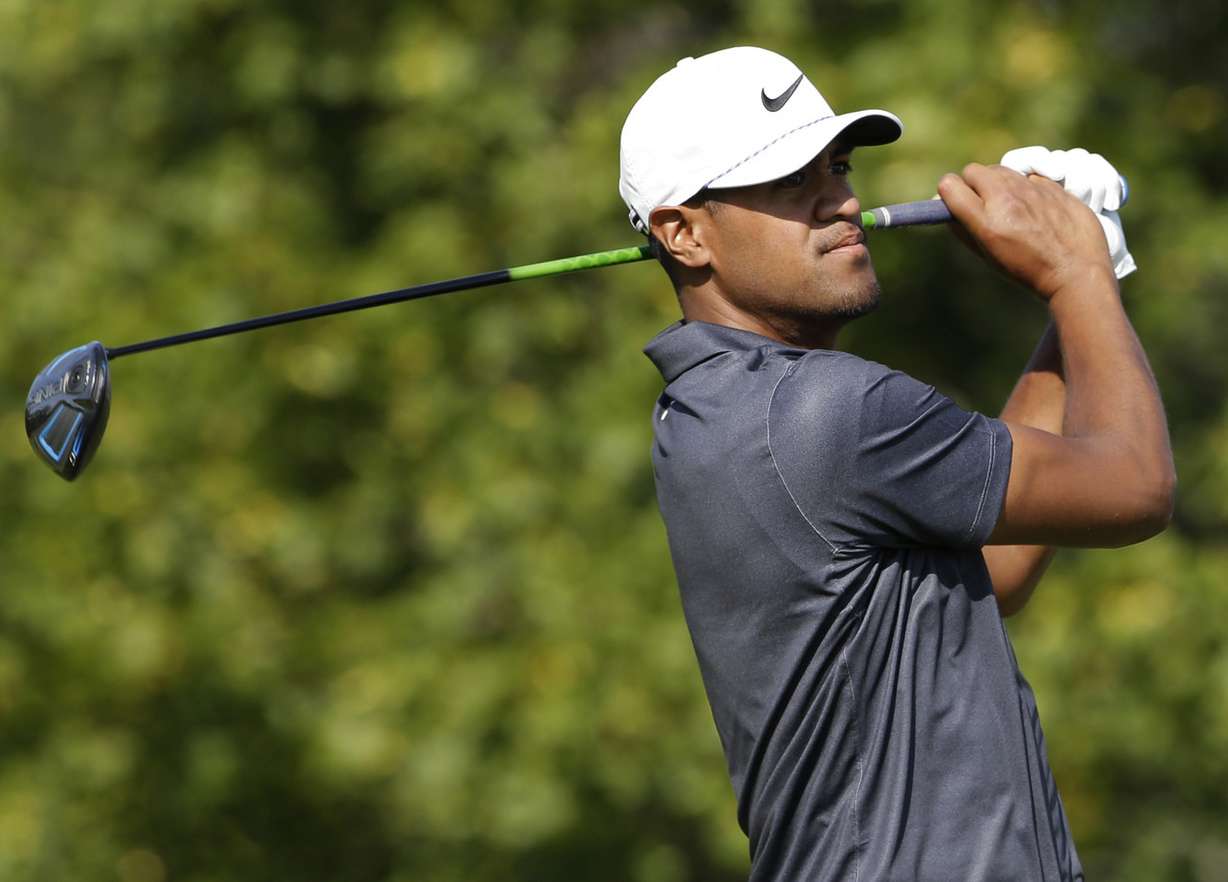 And Tony doesn't have to worry about paying for one weekly round of golf anymore. The 28-year-old budding golf star has earned more than $2 million on the PGA Tour over the past year.
But those funds won't go toward paying for a new door. Not yet, at least.
"Those are memories right there," he said. "That's the price of the garage door. It has to stay there until they break down."
Tony Finau has come a long way in the nearly dozen years since he first turned pro. A West High graduate, the then-17-year-old passed up scholarship offers to play golf at Stanford and BYU (he also had interest to play basketball at Utah State and Weber State) to accept a local businessman's offer of $50,000 apiece for him and his brother Gipper to play in a made-for-TV event in Las Vegas. The winner would earn $2 million, and Tony made it to the final round for a $100,000 paycheck.
The event also gave him his first sponsorship deal, a contract with golf mega giant Callaway — and the rest has been history.
The part-time high school basketball player and late golf bloomer had found his niche.
"I appreciate all the support from Utah; they've given me nothing but love," Tony Finau said. "This is a dream come true for me and my family."
Tony won his first PGA Tour event in 2016, adding $1.8 million to his purse with a victory at the Puerto Rico Open.
Then last year, he hit an even bigger breakthrough. By earning $2.8 million on tour and advancing to the FedEx Cup finals in the fall, Tony Finau earned an automatic exemption to all four majors in 2018.
The chase for the green jacket in Augusta will be special, though.
"I played Augusta in my garage about 100 times, and I shot under par every time," Tony Finau said. "It's pretty incredible; growing up in Rose Park and hitting balls into our mattress, now to have that dream become a reality of playing in the Masters is pretty incredible.
"A lot of it is due to my dad."
Tony Finau game sets up well for Augusta National Golf Club, too. He ranks No. 31 on tour in greens in regulation, and he's top-50 in total birdies.
But the Rose Park native isn't trying to think of all that.
"I'm just trying to soak it in," he said. "I feel like I know a lot about the course from watching the tournament every year. But being there in person is really special."
×
Photos
Most recent Sports stories