This archived news story is available only for your personal, non-commercial use. Information in the story may be outdated or superseded by additional information. Reading or replaying the story in its archived form does not constitute a republication of the story.
SALT LAKE CITY — For some, there's nothing like a stop at a coffee shop for a fresh start in the morning. And for Hope Jones, there's no place she'd rather be.
"It's fun," she said while squeezing a bit of steam from a nozzle after heating up some milk. "I've always wanted a barista job, so this is a really cool experience."
The 19-year-old is pouring herself into every cup, brewing up improvement each and every day. For Jones, this is more than just a job.
"They really understand my situation and they work with me, and everybody's really nice to work with," Jones said.
The surroundings of Maud's Cafe, with small tables and couches filled with customers tapping on laptops or leaning back with books, is a far cry from where Jones used to be.
"I was homeless," she said thinking back on what led her to that point. "I thought if I had went to L.A., I would like 'make it' and get a lot of money, and everything would be fine. But it's like, really hard."
Jones was drifting from couch to couch, sleeping anywhere she could. She'd left Utah to get away from a bad situation and found herself trapped. She readily admits she was abusing Xanax and didn't know how to escape.
"It was scary," she said. "Uncertain. You just don't know what's going to happen in life and you really want to have stability, but you don't know how."
Jones says living surrounded by so much uncertainty gave her a different perspective on those who are "down on their luck."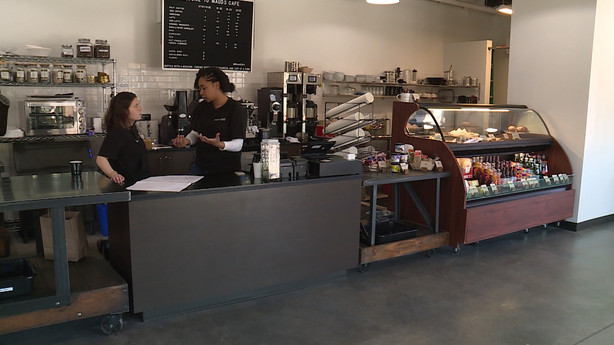 "It's not always about someone not trying their hardest," she said. "They could have been trying super hard, and then they still ended up homeless, just because of one thing that went all wrong and ruined everything for them. It could happen to anyone at any time. Not just me."
It doesn't take Jones long to recall a moment when she knew something had to change.
"I had a job interview in L.A. and I had no way to get there besides the bus," she said. "So I got on the bus, and I missed the stop because the bus here and the bus there are completely different. I got off somewhere and I was completely lost ... and I didn't know where I was ... I didn't have a phone and I didn't have any more money to get back on the bus. So I just started walking back and that was the point in my mind where I was like, 'Yeah, I can't be here. I got to go.'"
Jones eventually made her way back to Utah, but knew her situation wouldn't improve without some help. She says standing behind the counter and serving up coffee is giving her just that.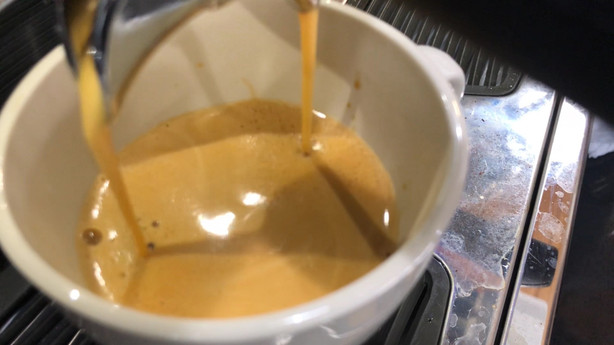 But Maud's Cafe is more than just a coffee shop. It's run by the Volunteers of America Utah, offering 8-12 week employment opportunities for homeless youth to learn valuable skills.
"Most of the time, these youth have lost the ability to trust adults," said Cathleen Sparrow, chief development officer for Volunteers of America Utah. "By working in the cafe, they're building their customer service skills and their business skills, they're also building communication skills with other adults."
Located right next door to the organization's building, Maud's has only been open for a couple of months, but those in charge say they're hopeful it will provide far more than just a few paychecks to those who are looking for a hand up.
"The ultimate goal is to help the youth learn how to apply for jobs, how to interview for a job," Sparrow said. "But then once they have that job, what does it mean to be a good employee? Those are some of the skills that they haven't learned because their basic survival mode is what they've been in."
Jones says working at the cafe has completely turned her life around.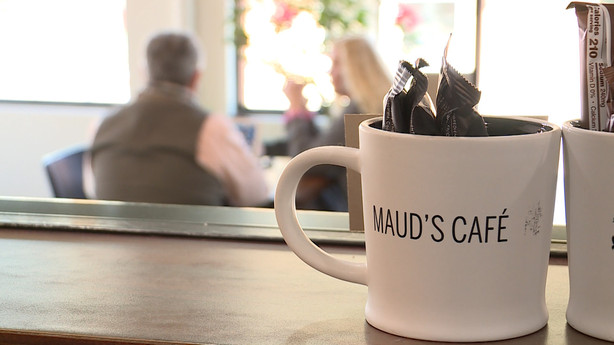 "This program has really kept me on track," she said. "Made me be a responsible adult. Since I've been in this program, they've put me through CNA (Certified Nursing Assistant) school. I'm going to get a phlebotomy job or a CNA job and then I'm going to college to Salt Lake Community College next fall."
"The wonderful thing about this job is it's not just a job," Sparrow said. "It's about job training, getting them into a technical school or a job training school, getting them back to college if they want to go to college. So it's kind of a wraparound look at 'What does your future look like for you?'"
For Jones, it's been far more than just learning how to make a cappuccino. She plans to get her general classes out of the way at college and get on a waiting list to join a nursing program. She knows the road may be long, but with a helping hand, Jones believes she may have finally found her fresh start.
"Yeah, it's going to be hard work, but it's going to be worth it," she said. "Everything I've ever worked hard for in my life has been worth it."
Maud's Cafe is located at 422 W 900 S in Salt Lake City, and is open from 7 AM-4 PM Monday through Friday, and 9 AM-2 PM on Saturdays.
×
Photos
Related Links