Estimated read time: 5-6 minutes
This archived news story is available only for your personal, non-commercial use. Information in the story may be outdated or superseded by additional information. Reading or replaying the story in its archived form does not constitute a republication of the story.
SALT LAKE CITY — A new study released by two University of Utah professors says police ending a controversial stop-and-frisk policy led to Chicago's well-noted 2016 spike in homicides and could possibly help authorities find ways to suppress homicide rates in other cities.
The study, published Monday in the Social Science Research Network, says a decline in the measures — practices when officers temporarily detain, question and sometimes search civilians for weapons and any sort of contraband without reasonable suspicion — led to a spike in homicides from 2015 to 2016.
The paper will be presented at the University of Illinois College of Law on April 4 by authors Paul Cassell, presidential professor at the U.'s S.J. Quinney College of Law, and U. economics professor Richard Fowles.
"One of the things that comes out of our study is that in areas where high levels of gun violence are involved, stop and frisk may be a particularly useful response," Cassell said.
The two analyzed different econometrics when they became interested in the nationwide discussion of Chicago's 2016 crimewave. In the end, they point to the Chicago Police Department's agreement to stop using stop-and-frisk tactics to avoid lawsuits threatened by the American Civil Liberties Union of Illinois as the main reason for a 58 percent surge in homicides from 2015 to 2016.
"We tentatively calculate that, in 2016, reductions in stop and frisks by CPD were responsible for approximately 236 additional homicides and 1,115 additional shootings," the researchers wrote in their conclusion.
Stop-and-frisk tactics came under fire from different ACLU chapters in recent years because of claims it was unconstitutional and targeted minorities.
By the end of 2015, Chicago police agreed to stop the practice. The following year, 754 homicides were reported, as compared to 480 in 2015. Chicago's homicides numbers fluctuated between 400 and 500 in the nine previous years to 2016.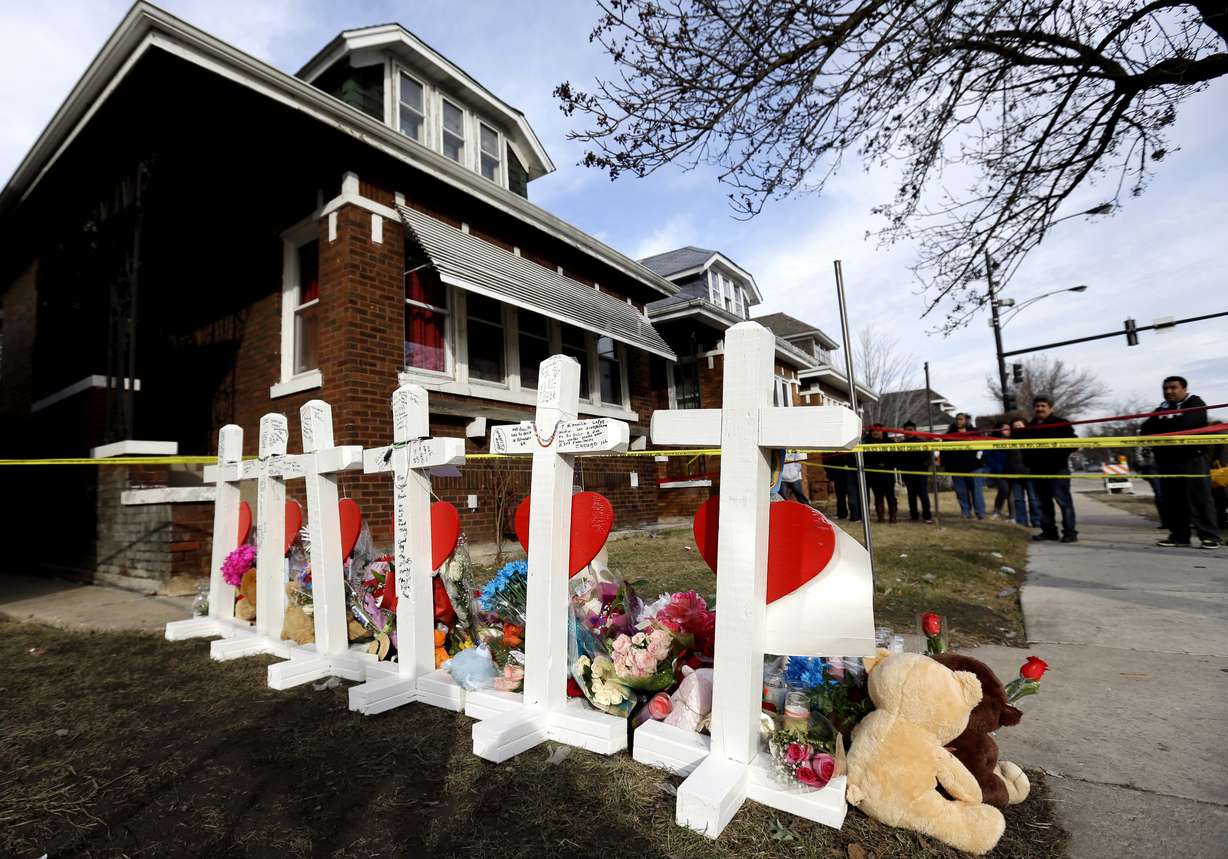 In searching for the cause, the researchers analyzed various sets of data, including temperature (homicides traditionally occur in warmer months), state homicides away from Chicago, monthly calls to 911, various different arrest records and stop-and-frisk data.
The results, they said, pointed to the drop in stop-and-frisk tactics for the fall at a 99.9 percent confidence level.
The study has drawn ire from opponents of the stop-and-frisk tactics, especially those who argue the researchers are weighing unconstitutional police practices with safety.
Many police departments use "Terry frisk" policy, which came from the Supreme Court case Terry v. Ohio in 1968. A detective with the Salt Lake Police Department said officers in Salt Lake are trained and use the policy, which requires law enforcement officers to have reasonable suspicion that an individual is armed or dangerous.
They are "a limited search for weapons, generally of the outer clothing, but also of those areas which may be within the suspect's control and pose a danger to the officer," according to the Federal Law Enforcement Training Centers.
"If you're going to be doing 40,000 stops a month … you have to have reasonable suspicion on every one of those 40,000 stops," John Eterno, a criminal justice professor at Molloy College and former New York police officer told the Chicago Tribune Monday, in a response to Cassell and Fowles' study.
Members of the Illinois Chapter of the ACLU also disregarded the study. An ACLU spokesman told the newspaper it didn't take into effect the tensions between residents and police after a video was released in late 2015 of a Chicago police officer shooting and killing a man walking away from him. The officer was later charged with murder and faces trial this summer.
The study acknowledges the incident and the shake-ups it led to within the city and department as plausible reasons for the spike but added it didn't factor.
---
"One of the things that comes out of our study is that in areas where high levels of gun violence are involved, stop and frisk may be a particularly useful response." — University of Utah professor Paul Cassell
---
The results also differ from areas like New York City, where homicides declined after the ACLU said "stop-and-frisk" tactics decreased beginning in 2011. The New York Times reported police had investigated 286 homicides in 2017 — the lowest number in the city since the 1950s.
Cassell said it's possible either New York is an anomaly or "stop-and-frisk" tactics work better in cities with higher gun violence. The study states Chicago's homicide rate per capita was 600 percent higher than New York's in 2016 and gun-related homicide rates per capita were more than 1,000 percent higher.
He added he believes the study could help officers in other high-gun crime cities curb violence. He added he hopes it will at least lead to a discussion of the tactics
"I think stop-and-frisk is certainly a policy that in the right time and the right place and used in the right manner can be effective in deterring gun crimes," Cassell said. "I think one of the debates is going to be in Chicago and other cities how much use is there in stop-and-frisk, what kinds of safeguard to use to include on stop-and-frisk procedures and whether there are offsetting costs with stop-and-frisk that have to be considered, as well."
×