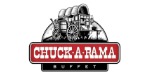 This story is sponsored by Chuck-A-Rama.
Spring has sprung, and although Utah often has a hard time making up its mind about the springtime weather, there are plenty of activities to do to help you and the family enjoy the season. Whether indoors or outdoors, there are countless ways to experience the freshness of a mountain view or the delicious dishes that come with fresh vegetables and fruits.
Here are six ways to take advantage of spring activities with your family:
1. Test your green thumb
Gardening is a great way to get outdoors and enjoy some fresh air while also perfecting a hobby or cutting down on screen time. Whether you're weeding the front flower bed with your kids or touring the Ashton Gardens of Thanksgiving Point, there's always a lot to gain from gardening with your family.
Red Butte Garden also offers a variety of garden-centered fun for the family, including concerts, art shows and family nights. With more than 450,000 blooming bulbs, you can bet there will be some blooms to ooh and aah at. See Red Butte Garden's events page to find something that works with your family's busy spring schedule.
If all else fails, just try to keep your lawn looking presentable this season by investing in a riding lawn mower so your kids will actually be excited to help with the yard work.
2. Play in the snow
Utah is known for having unpredictable spring weather, and that can actually turn out to be a good thing. Without all the tourists, you can finally enjoy those winter sports. There's often still plenty of snow in the canyons of the Wasatch Mountains in the spring, for a go at snowshoeing, alpine and cross-country skiing and even sledding. Pick which activities to try if you prefer the spring discounts and some warmer weather. Or, you can find specific hikes or picnic spots that offer mountain views with a slightly lower elevation so you can stay warm, too.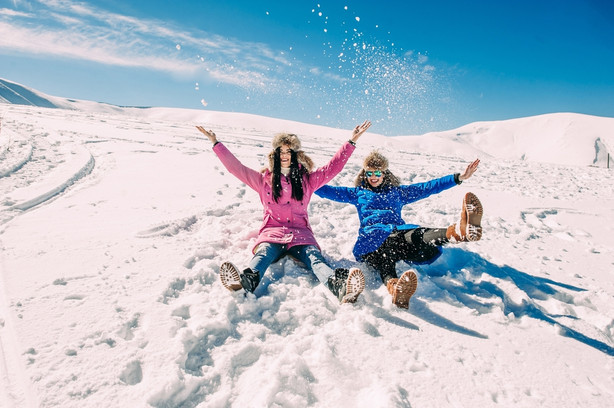 3. Take a picnic on a hike
Depending on the weather, hiking into a picnic area can be a fun option and a great way to start enjoying the outdoors. In Utah County, Bridal Veil Falls is an easy family hike with adjacent grassy picnic areas. Salt Lake County has Big and Little Cottonwood Canyons that are also full of options. Storm Mountain picnic area is a local favorite only three miles up Big Cottonwood Canyon and even has a playground and flush toilets.
If you want a real challenge, though, try hiking Bells Canyon with a lake and falls at the end for a payoff. Keep in mind that you should check the weather and hike availability window (e.g. April to September for Bells Canyon lower falls). Don't forget the firewood for a campfire and mallow roast to finish off the day.
4. Attend a spring sporting event
Utah is home to the Utah Jazz, the Salt Lake Bees, Real Salt Lake and the Utah Grizzlies, to name a few. If your family enjoys sports, attending a local sporting event may be just the thing you need for some relaxation and family bonding. All you need is to visit the respective team's ticket pages to check availability. Luckily, there are even family events and group options to plan the perfect outing, so get started.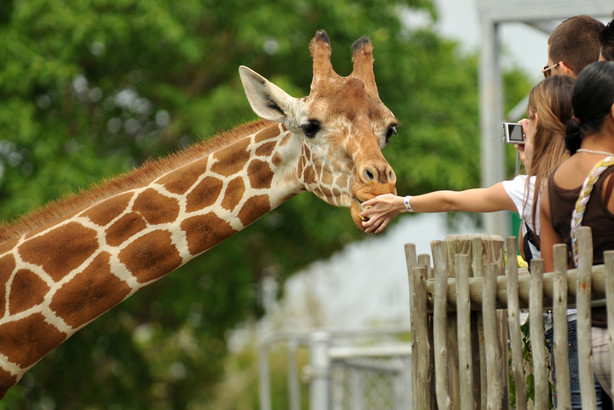 5. Visit Hogle Zoo
Everyone loves the zoo because it offers something for all ages to enjoy. When you go to Utah's Hogle Zoo, you can ride the train, attend a bird show, feed the giraffes, and see countless exotic and local animals up close. Don't forget to grab a bite to eat at one of four different zoo eateries.
6. Eat out to celebrate
Tons of events occur during the spring months, from graduations to Mother's Day and everything in between. If you want to make your loved one's birthday extra special without going overboard on the expense, consider taking everyone to a local family eatery like Chuck-A-Rama, where there are options for every taste and preference. Enjoy the buffet setup where you can pick what goes on your plate as soon as you come in. If you're planning on having family in town any time this spring, simplify your life by stopping by a Chuck-A-Rama location near you.
×