This archived news story is available only for your personal, non-commercial use. Information in the story may be outdated or superseded by additional information. Reading or replaying the story in its archived form does not constitute a republication of the story.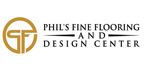 This story is sponsored by Phil's Fine Flooring and Design Center.
Every year, staff from the burn unit at the University of Utah Health Burn Center organize a burn 5K run/walk fundraiser for the Burn Camp programs. These camps are for both children and adults who have survived burn injuries and all proceeds from the 5K directly fund these burn camp programs, with the entire community invited to participate.
This year's Burn Camp 5K theme, "The Hero In Me," celebrates the strength and heroism burn survivors truly exhibit every day. In keeping with the theme, first responders from throughout Salt Lake and Davis counties have been invited and encouraged to attend and participate, dressed in full uniform, in the 1-mile fun run with the children, as examples of real life everyday heroes.
Here are some things for your family to look forward to at this year's 5K race on April 28.
What is the April 28 community event?
While the focus is always on the children for the Burn Camp programs, the Burn Camp race day is an event that is fun for all. The main event is a chip-timed a 5K for those who want to run or walk with a 1-mile fun run/walk immediately after. The race will be in Barnes Memorial Park at 9 a.m., which will make for a beautiful morning outside.
In addition to the races, there will be prizes, raffles, food trucks, face painting, massages, a rock-climbing wall, firehouse safety trailer, Ogden Fire Boots 'n Bunkers, tours of the U of U Health Air Med helicopter, Kaysville city firetrucks and police cars. Come interact and meet our everyday heroes
All proceeds from the race event benefit the U of U Health Burn Camp programs, so you can know you're supporting a good cause. To register for the event, visit raceentry.com/race-reviews/burn-camp-5k.
What is the burn camp program?
The U of U Health Burn Camp program has been around a long time and is always put on by volunteers, including nurses from the U of U Health burn unit, firefighters and physical therapists. The camp program was established in 1993 to help support young people with the personal challenges associated with surviving a burn injury, according to the University of Utah Health website.
The program offers four camps, kicking off with April 28 as a community event and race. Later this summer, a river trip for ages 13-17 will be June 9-14; a young adult trip for 18- to 24-year-olds will be June 21-24; Camp Nah Nah Mah, for children 6-12, will be Aug. 10-14, and a preschool camp for 4- and 5-year-olds will be Aug. 14.
Each of the camps emphasizes self-esteem building, teamwork and peer interaction to create a fun environment conducive to healing. The camps aim to provide the tools for children to not only survive their injuries, but also to thrive in recovery.
What is the impact of Burn Camp?
For many young people, the emotional and social impact of experiencing a burn can be devastating. Burn Camp is meant to be a time of healing and strength where youths can spend time with peers who have also gone through the trauma of burns.
Cereena Stacey, a 7-year-old who attended camp last year, said in an article by the Deseret News, "I like coming to burn camp because I get to meet other kids who have been burned like me and make new friends."
Many children who attend camp share Cereena's sentiment. Through fun activities, social events and new adventures, kids can not only discover but celebrate the "hero within."
If you would like to volunteer at or have your child attend Burn Camp or the April 28 Burn Camp 5K event, visit healthcare.utah.edu/burncenter/burn-camp/.
×