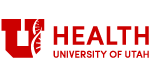 This story is sponsored by University of Utah Health.
For years, Brad Bennett relied on his wife Susan to feed him and even sign his name. A retired aircraft welder, Bennett, 67, spent most of his life working with his hands. In his younger days, he moved from one project to the next and even built a barn on his property outside Ogden. But for more than a decade, Bennett's hands haven't been of much use to him because he suffers from an intensely frustrating and often debilitating disorder called essential tremor.
"You can't eat by it, you can't drink by it, you can't build anything by it," Bennett said. "It's purely impossible to live with."
Bennett isn't alone. Essential tremor is the world's most common movement disorder, which affects 5 percent of individuals over 65 but can be found in people of all ages, including children.
Unlike Parkinson's disease, which causes shaking even when you're sitting still, essential tremor causes action or intention tremors that occur when you're trying to do something. For example, you try to lift a glass of water or hold a pen, and your hand starts to shake. For Bennett, this means he's been unable to wield a hammer or saw or even lift a sandwich up to his mouth without it getting destroyed in his fingers along the way.
New technology brings new hope
Recently, Bennett became the first Utahn to utilize new technology that will allow him to control his tremors from his iPhone.
"It's really nice to be on the forefront of this new technology," said University of Utah Health neurosurgeon Dr. John Rolston. "There hasn't been a whole lot of innovation in this area for decades now, but now we're able to give patients more options than they've ever had before."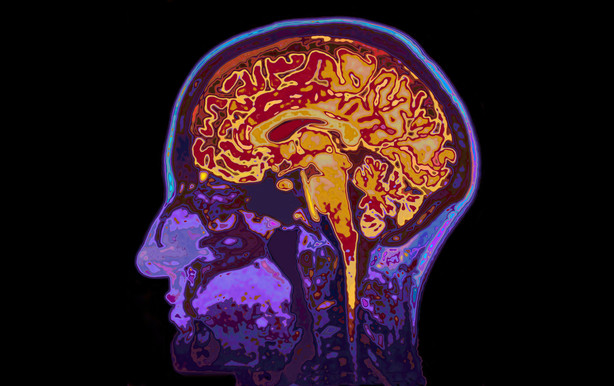 Last week, Bennett underwent an operation in which Rolston implanted a metallic electrode into the part of his brain that controls his unwanted movements. The electrode will provide Bennett with continuous deep brain stimulation, which Rolston likens to a pacemaker for the brain, electrically stimulating targeted neurological structures.
While deep brain stimulation has been around for 20 years, brand-new technology being offered for the first time in Utah is giving Rolston more control over the direction of the electricity, resulting in fewer side effects for his patients.
"The new electrode has the ability to send the current into particular directions," Rolston said. "Almost no matter where we are, we can force the electricity into a direction that's away from the structures that cause side effects. We can really target just the area that relieves the tremor and can use higher voltages."
'It was really, really beautiful'
To ensure that the correct brain structures were being targeted, Rolston woke up Bennett during the operation. Prior to undergoing surgery, Bennett had been asked to sign his name and draw a spiral. Illegible scribbles were all he could manage. With his head tightly secured, Bennett, in mid-surgery, was handed a pen. He drew what was clearly a spiral and, best of all, he legibly signed his name for the first time in years: Bradley B. Bennett.
---
"It was really, really beautiful to see my hand actually do what it was intended to do. I was quite shocked and relieved."
---
"It was really, really beautiful to see my hand actually do what it was intended to do," Bennett said. "I was quite shocked and relieved."
Bennett will need to wait two weeks until he can write his name again or enjoy his first spoonful of self-administered food. The electrode had to be turned off while he heals. Now that Bennett has tasted what it will be like to have his right hand back, waiting just a little longer is agony.
"I don't know if I can wait two weeks for this, but I guess I have to," he said. "There's an end in sight so I can deal with this."
For Susan, who works full-time while caring for her husband, big changes are coming for the family.
"I hate to see the frustration he has when he can't feed himself or when he can't do little things like pick up a can of Coke and drink it without it spilling all over the place," Susan said. "It'll be really nice when he doesn't have that frustration."
Her husband has big plans. He can't wait to head straight to his barn where his projects await.
"I went back to my room after the surgery, and I just couldn't believe it," Bennett said. "I'm going to eat. I'm going to sign my name again. I'm going to build. It's just going to be endless what I'm going to be able to do."
No reason to suffer
While Bennett's case was particularly severe, many people have essential tremor symptoms that aren't as debilitating but are embarrassing, discouraging or otherwise negatively affect their quality of life. Often, older people see their tremors as just another part of aging, but they shouldn't just accept it, Rolston said.
Signs of the disorder can include not only shaking in the hands and forearms but also in the legs, feet, head and voice.
"This disease is heavily undiagnosed," Rolston said. "If anyone has tremors that are outside the norm or are bothersome for them, they should see a neurologist and find out if it's essential tremor. There are treatments — not necessarily surgery — but simple medications that do a lot to improve the patient's life."
×