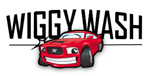 This story is sponsored by Wiggy Wash.
Many people believe washing a car at home is less expensive or even better for the environment, or that a hand wash is a better overall wash. If you are of the same belief, you may be surprised how far your local car wash has come! Below are four reasons so many want to turn off your hose, sit back, relax and let the automatic car wash take the wheel!
1. Uses less water
Washing a car at home in the driveway or at a parking lot fundraiser can use more than 100 gallons of water on a single car, according to an article in the Los Angeles Times.
A standard garden hose can have a flow rate of up to 10 gallons per minute. That means you could use 100 gallons of water in just 10 minutes.
In contrast, many eco-conscious automatic car wash owners have built in a water reclamation system for recycling. For example, Wiggy Wash, an eco-friendly car wash, is able to recycle up to 90 percent of all the water used. In deserts like Utah, Arizona, and California, that water conservation makes a difference.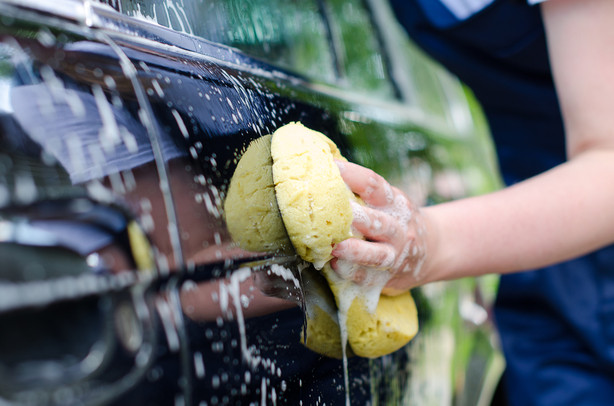 2. More eco-friendly
Many car washing soaps you find at your local store contain harmful chemicals. As you wash your car, the soapy water runs down the pavement and into storm drains meant for rainwater. The harsh cleaning soaps contaminate rivers and streams, hurting plants, animals and, potentially, people.
On the other hand, many automatic car washes empty their excess water into septic systems, which reduces pollution.
3. Cost savings
Most automatic car washes have gone to a membership model offering unlimited washes at a set price. You can wash anytime and with no hikes in your water bill. Right now, Wiggy Wash has its best selling Ultimate VIP Pass for unlimited washes on sale for $19.95 (normally $27.95).
Best of all, this sales price is locked in until 2020!
4. Saves time
Instead of blocking out a couple of hours on a busy Saturday, you can take your car through the car wash on your way to that new movie you've been wanting to see. Plus, almost all automated car washes have free and convenient services such as: free mat washing machines, powerful air hoses to blow out small crevices, and free vacuums.
So, instead of whipping out your vacuum, plugging it into the nearest outlet, and dragging an extension cord out to the driveway, you can do a quick vacuum right there at the car wash.
Going through an automatic car wash can be just as thrilling, if not more, than washing your car at home. You'll still have control over the cleanliness of your car, and the mud that's stuck (again!) on the bottom of your car in that very-hard-to-reach spot? That'll get washed off, too.
If you're looking for an automatic car wash, visit Wiggy Wash for great deals and additional savings.
×