WEST VALLEY CITY — One man was stabbed and another shot in a confrontation at a gas station late Friday night, police said.
A 23-year-old man was at the Holiday gas station at the intersection of 3500 South and 4400 West just after 11 p.m. renting a Redbox movie, according to West Valley Police Lt. Jeff Conger.
Another man came out of the gas station, came up behind the man at the Redbox, pulled out a pocket knife and stabbed him in the neck, Conger said. He then ran off.
The man at the Redbox first thought he had been punched, but then realized he was bleeding and went to his car to retrieve a handgun. He fired several rounds at the fleeing man, striking him once in the leg, Conger said.
The man fled into a nearby neighborhood, and a canine unit helped police search the area, according to West Valley Police Lt. Mike Fossmo.
Police located David Vea, 21, and took him and the stabbing victim to local hospitals. Both men were later released. Vea was booked into jail on investigation of several felony charges.
Vea has a criminal history, Conger said, but he did not release further details.
Police are treating the shooting as self-defense, and are not pursuing any charges against the man who was stabbed, Conger said.
There were no other injuries and no damage to any property nearby, Fossmo added.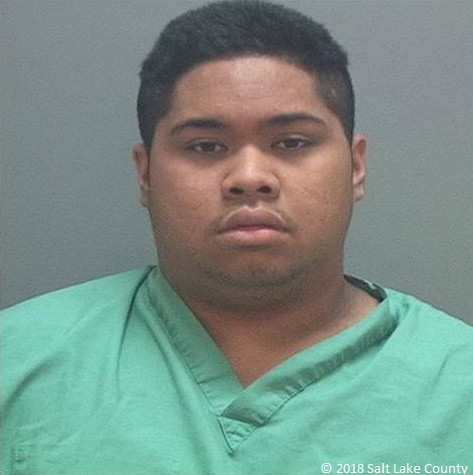 Conger said it does not appear that the two men know each other, or that anything was said between them before the stabbing. Police are not sure why the one man stabbed the other, Conger said.
Surveillance cameras likely captured the confrontation on video, but police are also hoping to hear from any of several witnesses who were said to be on the scene, Fossmo said.
West Valley City police can be reached at 801-963-3300.
×
Photos