SPRINGVILLE — Nineteen-year-old Misty Shelley, a special education student at the Summit Center in Springville, dribbles a basketball down the gym court with a big smile on her face.
Shelley hasn't always been particularly active, but that recently changed. She is one of 60 students who just received a brand new Fitbit for PE class.
Summit Center Principal Mike Brown saw a need to get his students exercising more often and was quick to find a solution.
"Many times with kids with disabilities, they're not out and about as much as other kids are," he said.
Brown found a way to pull together money from a couple departments including the Bridges transitional program for special needs students ages 18-22 years old.
Brown said the kids are excited about the program. "Quite often they'll show me and tell me how many steps they've taken," he said. After encouraging them to take even more steps, he sometimes finds them running up and down the hall.
The students are also tracking their daily water intake. Brown recently ordered 200 water bottles to help measure the student's hydration levels.
"It's really healthy particularly for this subgroup," he said, especially since they are on a lot of medications.
Intermountain Healthcare exercise therapist Tom Cook said exercise benefits everyone regardless of his or her abilities.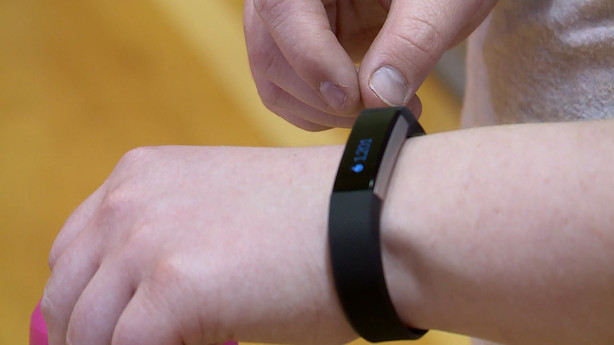 "The more we move, the healthier we are. Our bodies are meant to move," he said.
Cook said sitting for over two hours can decrease your metabolism by 25-50 percent. When an individual sits too long, they risk an increase in blood sugar, an elevated blood flow and a decrease in HDL cholesterol.
Shelley's PE teacher, Morgan Phelps, said it used to be difficult to motivate their students to exercise since results are so far in the future.
"With the Fitbit, they see immediate results watching their steps go up," she said. "They're all checking their steps and showing their friends. It's just so exciting to them."
How does Shelley feel about her Fitbit?
"My feelings? I'm happy!" she said. "I love my Fitbit so much!"
×
Photos
Related Stories