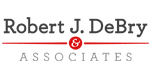 This story is sponsored by Robert J. DeBry—more than 200 years of combined experience practicing personal injury law.
If you live in Utah, chances are you enjoy participating in some of the state's incredible recreational opportunities. Perhaps you like paragliding from Point of the Mountain, climbing the red rocks surrounding Moab or rafting the whitewater of the Green River.
What you might not know, however, is your high-octane recreational pursuits could invalidate your life insurance, if the unthinkable ever occurs.
"Sure, you're more likely to die in a car crash than a rock climbing accident," explains Heidi Redlitz in an article for insuranceclarity.com, "But driving is something almost everyone does. Scaling cliffs isn't. For life insurance companies, you're a liability when you take big risks."
If you're an adrenaline junkie, Utah offers plenty of ways you can get your fix. Here are some that could void your life insurance.
Rock climbing
Once an activity reserved for serious mountaineers, rock climbing now has a mainstream following including thousands and thousands of Utah enthusiasts. Good climbing areas are less than a 30-minute drive from most of the state's population centers. According to outsideonlin.com, rock climbing is among the toughest (and most dangerous) outdoor sports with a fatality rate of 145 per 1 million climbers.
Backcountry winter sports
There is nothing quite like being the first person to ski, snowboard or snowmobile through pristine powder in the Utah wilderness. Unfortunately, if you hit a tree or get buried by an avalanche, your life insurance beneficiaries probably won't be able to collect.
As long as you stick to groomed trails at one of the state's designated ski areas, most insurance providers won't bat an eye. Once you move away from those sites to try to be the first person to lay down tracks in virgin snow, you could be voiding your insurance coverage.
Hang gliding and paragliding
When conditions are good, dozens of gliding enthusiasts can be seen soaring above Point of the Mountain at the south end of Salt Lake County. It looks like a serene and peaceful activity.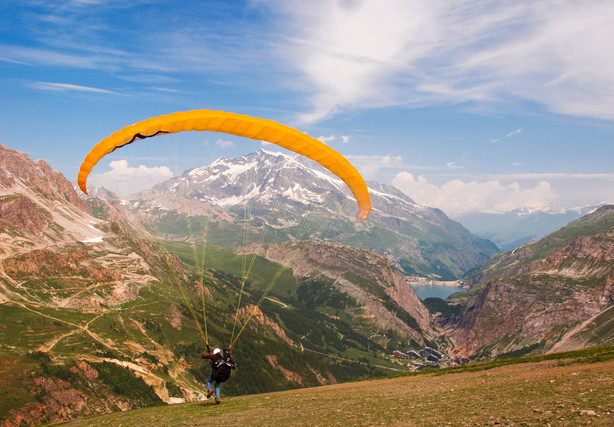 There is quite a bit of disagreement about how dangerous the activity really is but not among life insurance carriers. They all agree it's too risky to cover. According to data from healthresearchfunding.org, the average mortality rate for hang gliding in any given year is 1 in 560 flights.
"Anyone who has been around this sport for very long has probably lost at least one friend or acquaintance to a fatal hang gliding accident," writes Mike Meier, a California hang glider pilot and originator of the USHGA Safe Pilot award. "Most of us who have been around for more than 20 years have lost more than we care to think about."
Any kind of motorized racing
If you like to ride dirt bikes as a hobby, most insurance carriers aren't going to care. When your recreational riding becomes competitive, however, you move into a high-risk category. The same is true if you are racing other off-road vehicles, stock cars, dune buggies, dragsters or are trying to set any kind of speed record on the salt flats.
Flying private aircraft
Whether you're a pilot or a passenger, if you like flying in small airplanes or helicopters, you'll struggle to find life insurance that will pay out if you die in a crash. In 2015, more than 1,200 aircraft civilian aviation accidents resulted in 378 deaths, according to the National Transportation Safety Board. Utah's terrain and weather conditions make flying small aircraft especially hazardous.
If you are able to find an insurance carrier that provides coverage, expect to pay a hefty premium for the privilege.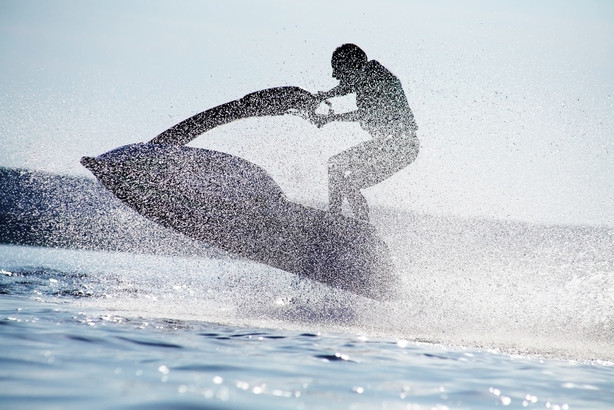 Other activities
Utah residents engage in a number of other activities that make the high-risk list for most insurance carriers. They include bungee jumping, scuba diving, skydiving, hot air ballooning, whitewater rafting or kayaking and caving. Some policies might even prohibit wakeboarding or using personal watercraft.
If you are concerned that your hobbies or activities could jeopardize your life insurance protection, you should talk with your agent or provider. Many companies offer high-risk policies, but applications are usually considered on a case-by-case basis and premium costs will be higher.
If you've been injured in an activity and want information about your legal rights, please contact Robert J. DeBry and Associates for a free consultation.
×