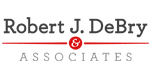 This story is sponsored by Robert J. DeBry—more than 200 years of combined experience practicing personal injury law.
With just four members in the U.S. House of Representatives, Utah is something of a lightweight when it comes to national political clout. For comparison, California has 53 representatives, Texas has 36 and Florida and New York each have 27.
Of course, in politics, some individuals wield oversized influence, and by that measure, Utah is represented well on the national (and international) stage. Here are a few prominent political power brokers who have connections to the Beehive State.
Jeff Flake
Republican Jeff Flake won a close election to become Arizona's junior senator in 2012. Prior to that, he served 12 years representing the state as a member of the U.S. House of Representatives.
Flake graduated from Brigham Young University and served as a missionary for The Church of Jesus Christ of Latter-day Saints in South Africa.
Early in his Senate term, Flake gained a reputation for disruption. In 2013, an article in The Atlantic labeled him as the most unpopular senator in America. In an October 2017 speech on the Senate floor, he ripped President Donald Trump and announced he won't seek re-election in 2018.
"I have decided that I will be better able to … serve my country and my conscience by freeing myself from the political considerations that consume far too much bandwidth and would cause me to compromise far too many principles," he said, according to a report by the Washington Examiner.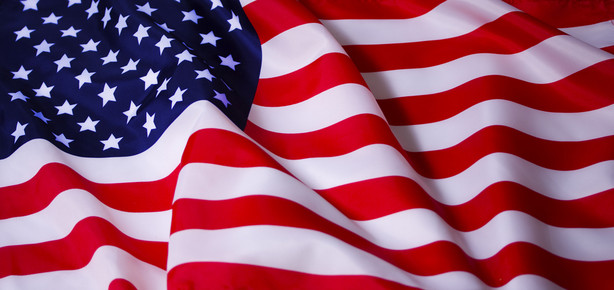 Jon Huntsman Jr.
Utah's former governor is obviously well respected in Washington because Democratic President Barack Obama tapped him to be ambassador to China, and now he is ambassador to Russia for Republican President Donald Trump.
Of course, he was also a candidate for the 2012 presidential election. Check out these fast facts from CNN to view more of his impressive resume.
Condoleezza Rice
Rice served as secretary of state and as national security advisor to President George W. Bush. Now a political science professor at Stanford University, she had many members of the LDS Church on her staff and earned a reputation as being friendly toward the faith.
A gifted pianist, she collaborated in 2015 on a YouTube version of "Amazing Grace" with Jenny Oaks Baker, a Grammy-nominated violinist and daughter of President Dallin H. Oaks of the LDS Church's First Presidency. Kurt Bestor arranged the version, and proceeds went to the Wounded Warrior Project.
Mitt Romney
Because of his LDS faith, Romney has long had connections to Utah, even when living in Michigan, California and Massachusetts. He cemented those ties in 1999 when he became president and CEO of the Salt Lake Organizing Committee for the 2002 Winter Olympic Games.
He was the Republican nominee for president in 2012, losing to incumbent Barack Obama.
Now a candidate for Orrin Hatch's Senate seat, Romney is officially a Utah resident with homes in Holladay and Park City, although a Washington Post article notes that as of 2015, the Romneys still owned houses in California and New Hampshire as well.
Marco Rubio
Although the Florida senator reportedly today considers himself Catholic, when he was a youth, his family joined the LDS Church while they lived in Las Vegas. In his autobiography, "An American Son," Rubio wrote that he immersed himself in LDS theology and understood it "as well as an 8-year-old mind can."
"The Mormon church provided the sound moral structure my mother had wanted for us, and a circle of friends from stable, God-fearing families. When we left the church a few years later, mostly at my instigation, we did so with gratitude for its considerable contribution to our happiness in those years," he wrote.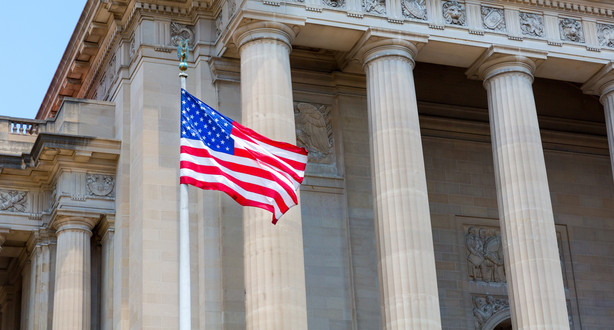 Gordon Smith
A second cousin of Sen. Tom Udall, Smith served two terms as a Republican senator in Oregon. He is also a second cousin to Utah Sen. Mike Lee. Smith is a BYU graduate.
After leaving the Senate, Smith was named CEO of the National Association of Broadcasters in 2009. In 2013, The Hill named him one of the nation's top lobbyists and someone with a proven ability to make things happen in Washington.
In 2012, Smith was called as an Area Seventy for the LDS Church.
Tom Udall
As the senior senator from New Mexico, Udall is part of a modern political dynasty, according to an ABC News report. A staunch Democrat, Udall is also a member of the LDS faith.
His father, Stewart Udall, was a three-term Arizona congressman and secretary of the interior for President Lyndon Johnson. His uncle Mo Udall was a U.S. senator, as was his cousin Mark Udall. And there is also that family connection to Smith.
He first ran for Congress in 1982 but lost. He served as attorney general for New Mexico from 1990 to 1999. He won a seat in Congress in 1998 when he defeated conservative Republican incumbent Bill Redmond.
This is certainly not a complete list of political heavyweights who bring Utah into the spotlight. Others include Mike Leavitt, Mike Lee, Orrin Hatch, Jason Chaffetz, Mia Love, Rob Bishop, Chris Stewart, etc.
If you've been involved in an accident and have the need for a legal team with clout and expertise, please contact Robert J. DeBry and Associates.
×