SALT LAKE CITY — When you're 16-years-old, chances are you're focused on getting your first set of wheels. For most, it's a car. For Junior, it's a skateboard.
"I can just go and kind of skate around and it gets my mind off things," Junior said.
Whether it's getting his mind off school, Junior tries to deal with the daily struggles that can come with being a teenager — or something even tougher.
"(Department of Child and Family Services) finally just took me out and put me in foster care and my first foster home," he said. "The worst part of being in foster care is actually being in foster care."
Junior entered state custody about four years ago.
"It's hard moving home to home and to different families because when you move into a different family, you just feel unwelcome, I guess," he said.
Junior doesn't want to feel unwelcome anymore. On Wednesday, he was invited to GoldCoast Skateboards in Salt Lake City to make his own board. They treated him like a V.I.P.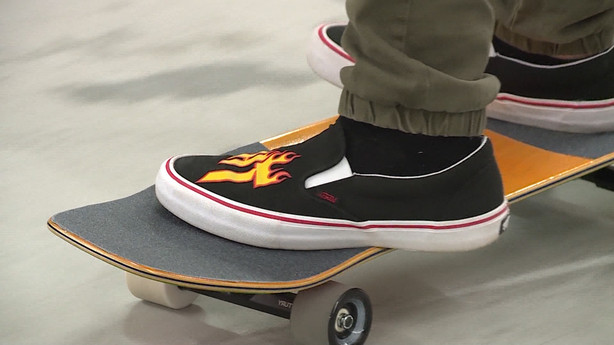 It was a chance for Junior to focus on something else for a change — instead of the reality of being a teen who is up for adoption.
"I just don't feel like anyone is going to want to adopt a 16-year-old," he said.
Junior is hoping to be proven wrong and that tomorrow will be different.
"I don't want to dwell on the past," he said. "I will just go towards the future."
Junior would do well in a family with a single parent, or with a mother and father. Junior would also like to have an open adoption.
For more information contact, The Utah Adoption Exchange at 801-265-0444.
Myths and Facts About Foster Care Adoption
×
Photos