Bountiful — Recording studios are a place where budding singers come to be heard and to perfect their craft. On Wednesday, 14-year-old Vivian got the chance to record her own demo. She dreams of one day sharing her voice with the world.
"I've never done this," Vivian said as she stood before the microphone. "I'm a little nervous."
Being in a professional recording studio would make most people nervous, but on this day, it's not just her song that will be heard, it's her story.
"I feel like what I need right now is a family," she said. "I'm struggling with just being on my own."
Vivian has been in the Utah foster care system for about 10 years.
"I've had some hard experiences that make it hard to trust people," she said.
Currently, she lives in a group home.
"Half the people I don't remember because there are so many new people coming in and out of my life," she said. "It's just so hard to keep track."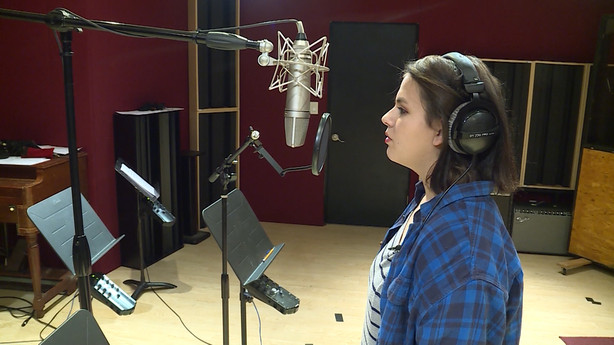 Vivian says she finds peace through music.
"I never really loved music until I felt a deep connection with it," she said.
Now, she longs to make a deep connection with a family. She wants to be adopted.
"I believe I am lovable," she said.
Although Vivian would love to make a career out of singing one day, she's taking it one step at a time.
"I'm hoping (this time next year) I will be with a family and at a regular school with friends and hopefully still have a 4.0 GPA," she said.
She doesn't know if her future family will hear her story, but all she can do is try to speak up and be heard.
"I feel like this is something that can give me a chance," she said.
To learn more about Vivian, contact The Utah Adoption Exchange at 801-265-0444.
Vivian would do best in a two-parent household or with a single father. She would also like to stay within the state of Utah.
Myths and Facts About Foster Care Adoption
×
Photos