Estimated read time: 2-3 minutes
This archived news story is available only for your personal, non-commercial use. Information in the story may be outdated or superseded by additional information. Reading or replaying the story in its archived form does not constitute a republication of the story.
SOUTH SALT LAKE — Forty-two pedestrians were killed by motorists in Utah last year, according to the Utah Department of Transportation.
After receiving a complaint from a citizen who said automobiles were not stopping for people in the crosswalk, the South Salt Lake City Police Department decided to conduct a sting operation at busy crosswalks near a school zone; specifically middle school students using the crosswalk at State Street near Gregson Avenue (3230 South) after school between 2:45 p.m. and 3:45 p.m.
"This certain location, we have a middle school just up the block there, and about 2:45-3 o'clock the kids get out, and so we're concerned that they're (drivers) are not noticing that," said Gary Keller, spokesman for the South Salt Lake Police Department.
During the sting, an undercover officer entered the crosswalk to see if drivers would stop. As the officer walked back and forth in the crosswalk, other officers in patrol cars and motorcycles stood by. They didn't have to wait too long to find someone else not yielding to the pedestrian, which is a violation of state law.
"You'll see it anywhere, all over the valley," Keller said. "People, I don't know if they become impatient or distracted and they don't see that person."
Keller said 43 people were cited and fined $120 for crosswalk violations, and one pedestrian was also cited.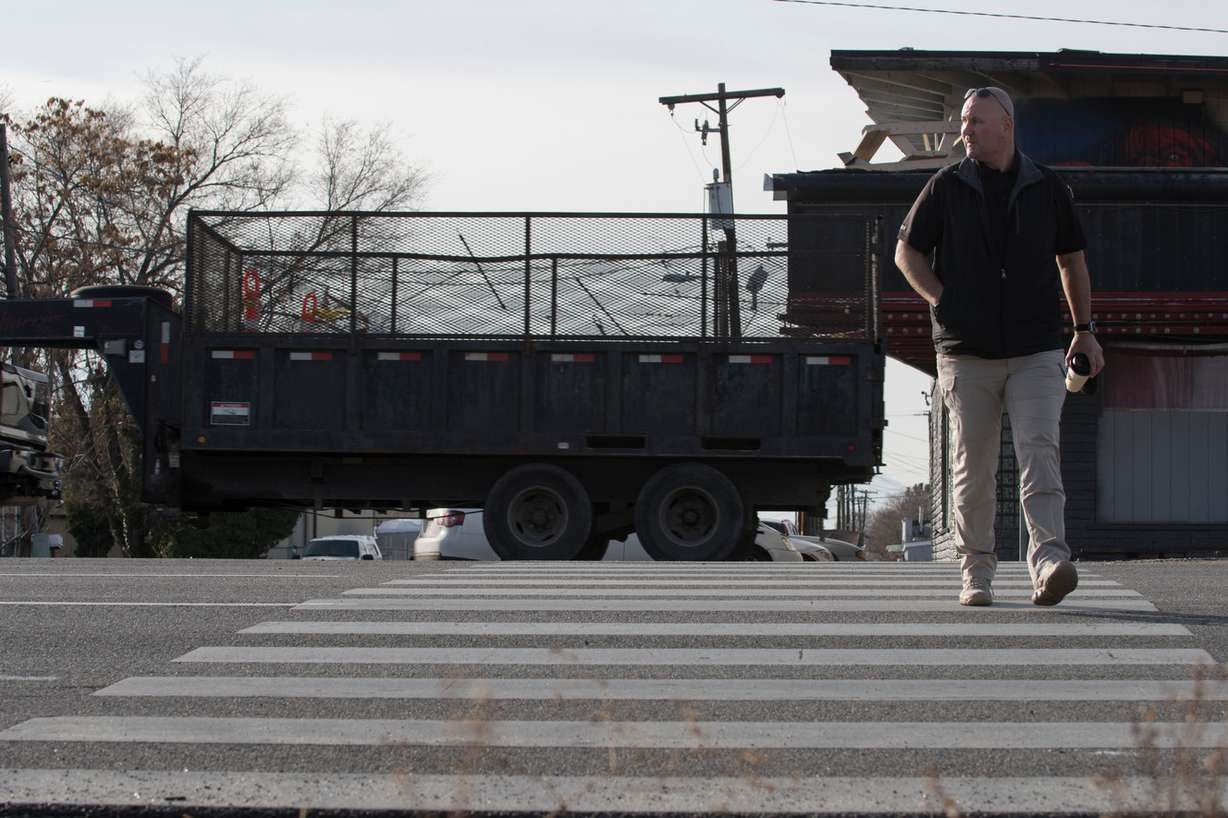 Police say drivers are not paying attention, making it dangerous for pedestrians to cross the road even when they are in a crosswalk.
Every year in Utah, hundreds of people are struck by motorists, some in crosswalks, some not. Unfortunately, the number of deaths from these types of accidents has been going up in recent years. UDOT spokesman John Gleason said there was a 25 percent increase in pedestrian fatalities over the last five years in Utah.
Not every crosswalk has flashing warning lights, so pedestrian stings like this help to send a message to always pay attention. "If you're traveling to work and have crosswalks that aren't well lighted or kind of in the dark, please take notice or move your foot from the gas to the brake to reduce the reaction time," Keller said.
So drivers need to pay attention and pedestrians shouldn't assume they have the right of way. They need to make themselves visible and don't jaywalk.
×
Photos