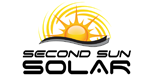 This story is sponsored by Second Sun Solar.
Nearly 1.5 million households have gone solar, reports the Solar Energy Industries Association. The rise of renewable power, especially the rapid growth in rooftop solar, is reshaping how our nation looks and feels.
What's generating this solar surge? Consider the following three reasons it's not too late for solar. In fact, you may be just in time.
1. The environmental benefits of solar
Renewable power from solar sources offers unique, far-reaching benefits worldwide. The following four benefits of solar power are listed by the U.S. Department of Energy:
Improve health: Eliminating fossil fuels, and the associated pollutants, can combat needless health care costs and preserve more than 25,000 lives. Burning fossil fuels for energy propels pollutants into our air which affects childhood asthma and triggers other health and environmental problems.
Reduce pollution: Over 50 million metric tons of carbon dioxide are eliminated annually by solar, according to SEIA. By reducing air pollution, solar can avert $167 billion in health and environmental damages.
Moderate climate change: Decreasing our carbon footprint can save $259 billion in global climate change damages.
Reduce water scarcity: Water is used to produce energy for power plants. It is also used when processing fossil fuels like coal and natural gas. Solar power doesn't require this level of water resources. Water consumption will drop in 36 states with solar power, enough to hydrate 1.3 million households.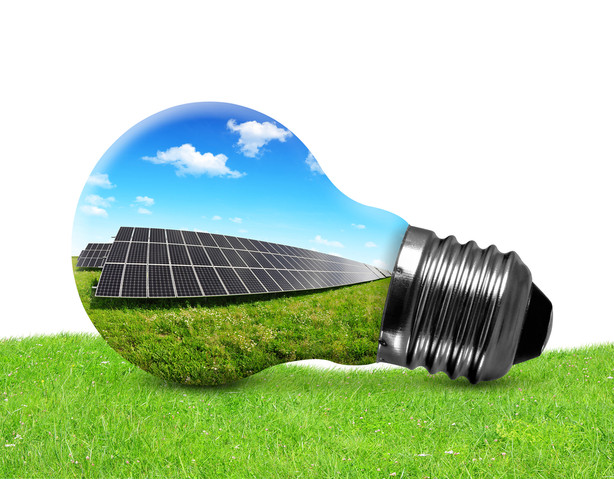 2. Power companies are on board with reducing their energy footprint
Historically, power companies have been slow to embrace solar technologies, but many utilities are now setting up initiatives to collaborate with solar firms.
"Building a house that helps consumers save energy may seem counterintuitive for a company that makes money selling electricity, but it's just the latest step utilities are taking to prepare for the nation's energy future….Utilities are working to expand their services and even encourage consumers to use less electricity — once an unthinkable notion," reports Time magazine.
3. Federal solar tax credit still available
The federal solar tax credit, also known as the investment tax credit, allows you to deduct 30 percent of solar energy installation costs from your federal taxes. This tax credit applies to residential and commercial systems, and there is no cap on its value, reports Forbes magazine.
How does it work? When homeowners purchase their solar systems and have them installed they receive a tax credit based on the amount of investment in solar property.
"Both the residential and commercial ITC are equal to 30 percent of the basis that is invested in eligible property which have commenced construction through 2019. The ITC then steps down to 26 percent in 2020 and 22 percent in 2021. After 2021, the residential credit will drop to zero while the commercial and utility credit will drop to a permanent 10 percent" reports SEIA.
How much do solar systems cost?
While solar systems will save you money in the long run, there are costs to consider when you first install them. The good news is, the average cost of solar power for residential, commercial and utility-scale projects declined 73 percent between 2010 and 2016, according to the LA Times.
"Solar electricity now costs 5 to 6 cents per kilowatt-hour — the amount needed to light a 100-watt bulb for 10 hours — to produce, or about the same as electricity produced by a natural gas plant and half the cost of a nuclear facility," according to the U.S. Energy Information Administration.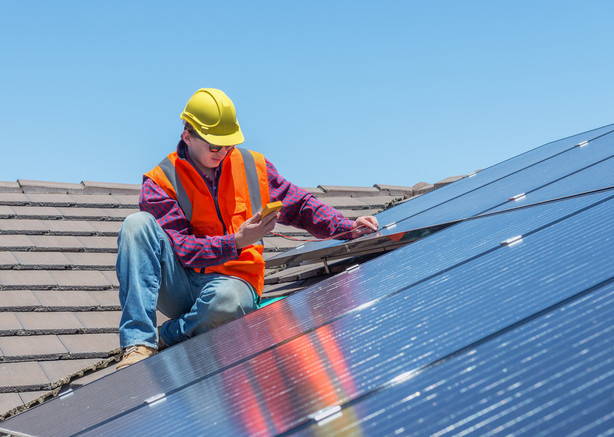 Select a solar installer that won't tie you to decades of debt
In 2012, the average cost of a residential solar system in the U.S. was $20,000 according to Forbes. Many homeowners aren't able to offer this money upfront, but companies provide various financing options.
Ask your solar installer to fully explain all of your payment options, so you can determine which financial scenario works best for you.
Be picky when choosing your solar company. Some solar companies push long-term financing plans which can tie you to decades of debt. Choose a company that offers you a lower price for a quality product so you can pay off your system much sooner.
The popularity of solar in the West
Western homeowners are more likely to have already installed, or considered installing, solar panels in their homes, according to Pew Research Center.
Why the popularity in this region? While there are many contributing factors, the main reason solar is popular in the Western states is because many of them, especially California and Arizona, have the most favorable conditions to leverage solar power; they receive the most annual sunlight.
Another motivating factor? Money. California and Hawaii bolster some of the highest electricity prices in the country. Rooftop solar panels are seen as an affordable alternative for reducing the cost of utility bills.
By the numbers, 9 in 10 homeowners said they installed or considered home solar panels to save money on utility bills and 87 percent say they did so to help the environment, according to Pew Research Center.
Whatever your main motivation may be for considering solar power renewable energy sources, don't delay. Bask in the financial, environmental and health benefits today.
Second Sun Solar is ready to take your home from the past to the future. The future is solar and is as bright as the sun.
×