ENOCH, Iron County — A Canyon View High School student recently released from the hospital following a terrible car accident found out just how much his friends love him Wednesday night.
After the car he was driving was destroyed in an accident involving a semi, 16-year-old Obie Nef was pleasantly surprised to learn his classmates had gotten together to fix an old Pontiac Firebird so he'd have a car to drive once he was able to again.
In August, Nef was driving on an access road and tried to get onto I-15, but turned in front of a semi, according to Cedar City police investigators. The two vehicles collided, leaving Nef in a coma and with several broken bones.
His father, Darwin, was also in the car at the time of the accident and suffered broken bones. His injuries, however, weren't as severe as his son's.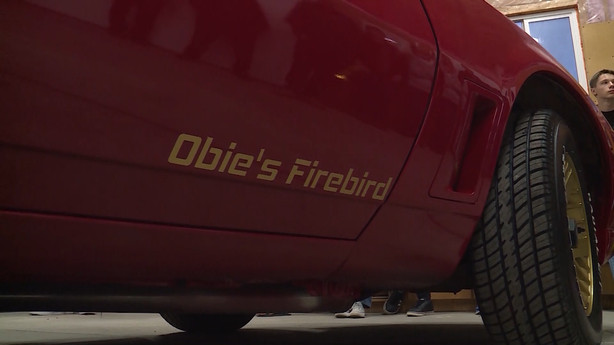 Obie was released from the hospital a couple of weeks before Christmas after several months in the hospital. His mother, Nelda, drove him past his high school where it seemed like the entire school welcomed him back.
"I was like, 'Whoa,' they were really excited to see me again," Nef said at the time.
On Wednesday night, Nef was gifted with the surprise his friends had worked so hard on.
"I was like 'Wow, that's a Firebird,'" Nef said. "If it wasn't for all the friends helping me out, then I would probably still be recovering."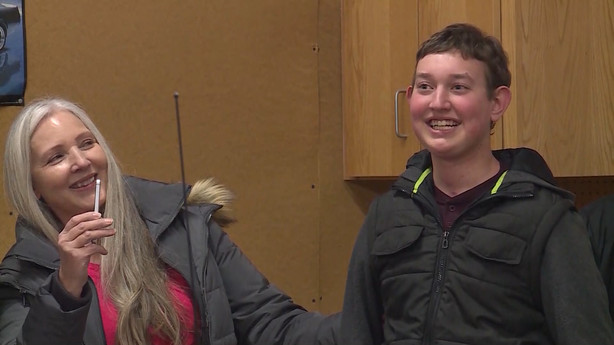 After everything Nef has been through, his friend Dustin Langston said he's never seen Nef without a smile on his face.
"He's amazing, he's simply amazing," Langston said.
Nef still has a long recovery ahead before he can drive, but when he's ready, he knows the car and his friends will be there for him.
"Friendship and stuff — it really helps fulfill everything," he said.
×
Photos