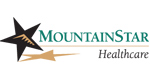 This story is sponsored by MountainStar Healthcare. Our hospitals and outpatient centers deliver high-quality, cost-effective patient care – when and where it's needed.
This year, get healthier and feel better about yourself by trying one or several of these achievable resolutions. Last week we presented 13 resolutions that can make you healthier. Today we're offering 12 more. Make 2018 the year you successfully check some of these off your list.
Shop for shoes. Your feet take you everywhere you go, so treat them with more respect this year. Take time to find the perfect fit. That means getting them measured properly (every year at least), trying on shoes at the end of the day when your feet are likely to be a bit swollen and paying attention to the shape of both your foot and shoes. Ladies, it might also be time to admit you should ditch the heels higher than 2 ½ inches. Find other tips from the American Academy of Orthopaedic Surgeons here.
Challenge your brain. While brain-training exercises may be all the rage, most cognitive games or puzzles can't stave off dementia. But exercises that help increase your brain's processing speed may contribute to a reduced risk of dementia, a study presented in 2016 at the Alzheimer's Association International Conference in Toronto found. You can try the game used in the study, called "Double Decision," by BrainHQ, or you can do some simple (and free) things, University Health News says, such as "challenging your brain with alphabetical lists" or learning speed-reading.
Get your family history in order. You've probably been going to doctors' appointments for years and halfheartedly filled out the forms that ask for information on your family health history. This year, fill in the holes in your knowledge. The National Center for Biotechnology Information suggests asking family members while you're at gatherings together and even looking at death certificates and family medical records. Take note of "major medical conditions and causes of death, age of disease onset and age at death and ethnic background."
Swap sugary treats for a small square of dark chocolate. Rather than grabbing a cheap candy bar, treat yourself to the good stuff. Do some testing (bummer, right?) and figure out what higher-quality brand you prefer and then store in small serving sizes. Be sure to get 70 percent cocoa content or higher. Dark chocolate has high levels of fiber, iron, magnesium, copper and manganese and can raise HDL cholesterol and reduce insulin resistance, among other benefits, Healthline says.
Spend time with family and friends. What resolution can be better than deciding to enjoy relaxing time with those you love? Talk, laugh, play games, exercise, take a trip, get out in nature — all while building deeper connections. Harvard Health notes that connections improve our overall health and even lengthen our lifespan.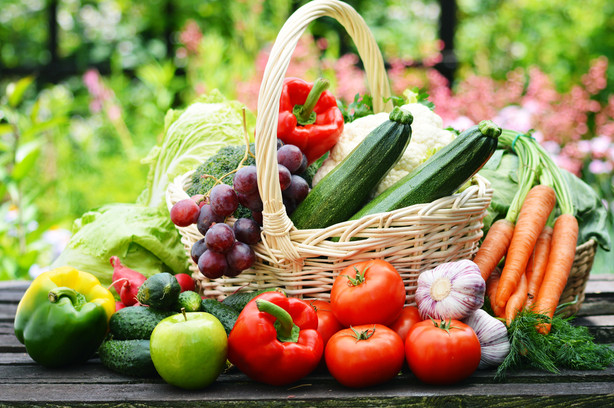 Try some new vegetables. According to the Centers for Disease Control and Prevention, between 2007 and 2010, 87 percent of American adults did not meet recommendations for the amount of vegetables they should eat. Since variety is the spice of life (and there are so many great spices to try in your cooking), sample a couple of vegetables this year you've never had before. You may be surprised at how delicious bok choy or Brussels sprouts can be.
Get a screening. If you're 50 or older with "an average risk" of getting colon cancer, it's time to talk to your doctor about screenings for that, according to the Mayo Clinic; women ages 45 to 54 should get a mammogram every year, according to the American Cancer Society; guidelines for Pap tests for women vary according to age but should start at 21.
Plan your meals. Do you find yourself trying to decide every day what you're going to eat? Do you end up grabbing fast food or whatever's ready to cook at the grocery store? Resolve to plan your meals a week at a time. You'll end up saving money and eating more healthy food items.
Related:
Lift some weights. If you don't go to a gym, buy a small set of weights and use them. Strength training builds muscle but also stronger bones; it helps burn more calories and maintain weight loss, and it boosts energy levels and improves mood, according to Everyday Health.
Go meat-free once a week (or more). Meatless meals not only are less expensive, but they are also great for your health. "A plant-based diet, which emphasizes fruits, vegetables, grains, beans, legumes and nuts, is rich in fiber, vitamins and other nutrients," according to the Mayo Clinic. It also tends to be lower in calories and fat, which helps your waistline and heart.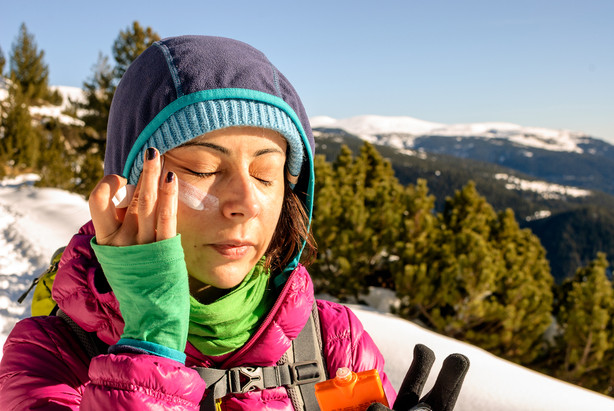 Stock up on sunscreen — and use it. If you've been careless over the years about your exposure to the sun, it's not too late to start using preventive measures to protect yourself from skin cancer. These recommendations from the CDC likely won't sound new, so promise yourself you'll follow them: Stick to the shade; wear long sleeves, hats and sunglasses, and slather on sunscreen (whenever you leave the house) "with a sun protection factor (SPF) of 15 or higher, and both UVA and UVB (broad spectrum) protection."
Say thank you. Or write it down. Regularly noting what you are grateful for helps you feel better. Gratitude improves physical and mental health, according to Psychology Today, and improves self-esteem. It even can give you a better night's sleep.
If you need medical assistance in the New Year, schedule an online appointment now with MountainStar Healthcare.
×