Estimated read time: 3-4 minutes
This archived news story is available only for your personal, non-commercial use. Information in the story may be outdated or superseded by additional information. Reading or replaying the story in its archived form does not constitute a republication of the story.
SANDY — Several generations of Star Wars fans brought their families and friends to an advance screening of the saga's latest installment Thursday evening, with many posing next to storm troopers for pictures, battling with lightsabers and hoping the films' latest heroine would stay away from the dark side of the Force.
Some in the audience were still in diapers, while others with greying hair attended an early screening of "The Last Jedi" at Sandy's Megaplex Theatres at Jordan Commons.
Among the moviegoers was 9-year-old Lilli Tucker, who was dressed as Rey, the lead character in the second film of the sequel trilogy that is expected to bring in more than $400 million as it opens across the country this weekend.
"She's a really cool character," Tucker said, adding that she admired Rey for using Jedi mind tricks in the last film despite having no training. Tucker said a trailer for the new movie gave her reason to believe Rey might be seriously hurt this time around, but she didn't believe any injury would derail her favorite character.
"She's really tough," Tucker said. Her dad Cody Tucker agreed.
The range of ages that came to the opening screening in force demonstrated that the Star Wars saga has "been through so many generations," Cody Tucker said. "It's a family thing."
He reminisced about the first trilogy he watched as a kid, and later the prequel films he saw with his own father. The Tuckers, along with Lilli's two siblings and mom Lishell, gather regularly at home in Riverton to view the movies together, Lilli Tucker said.
"We watch it a lot," she confessed, adding that she munches on popcorn to cope with the suspense and stress of the films.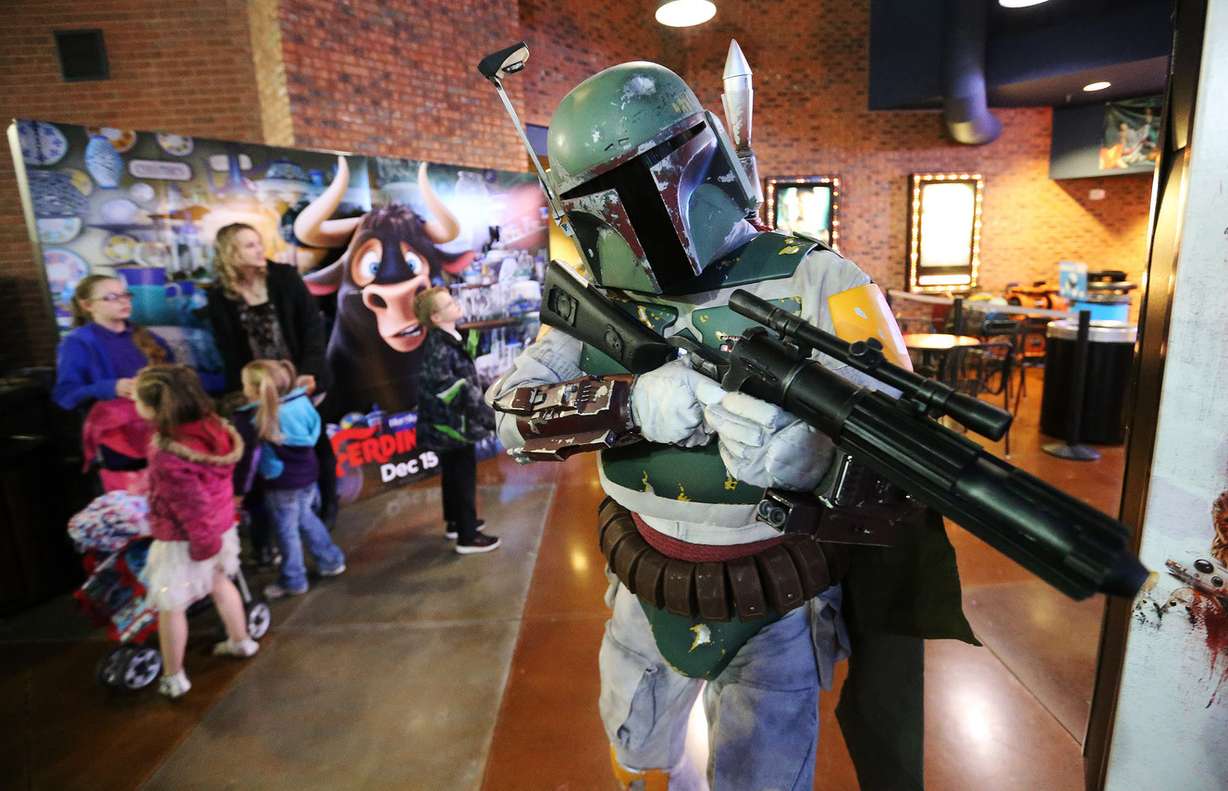 Two other youngsters, Jenna McCarthy, 6, and Joni McCarthy, 2, also had trouble containing their excitement. The pair beamed as they fought with play lightsabers as their older sister, Hannah, 11, looking on.
"We're really excited to see it," Hannah McCarthy explained.
The family from Sandy did not have tickets for Thursday night, but came after the children heard that storm troopers and Boba Fett would be spending the evening in the theater lobby, said their mother, Jan McCarthy.
Star Wars also is a family affair for friends Shannon Crystal, of West Jordan, and Sarah Mitchell, of Sandy. Mitchell came to the preview with her hair in two buns made famous by the character Leia, played by the late Carrie Fisher.
In 2015, "The Force Awakens" drew attention for putting a girl — Rey — in the spotlight.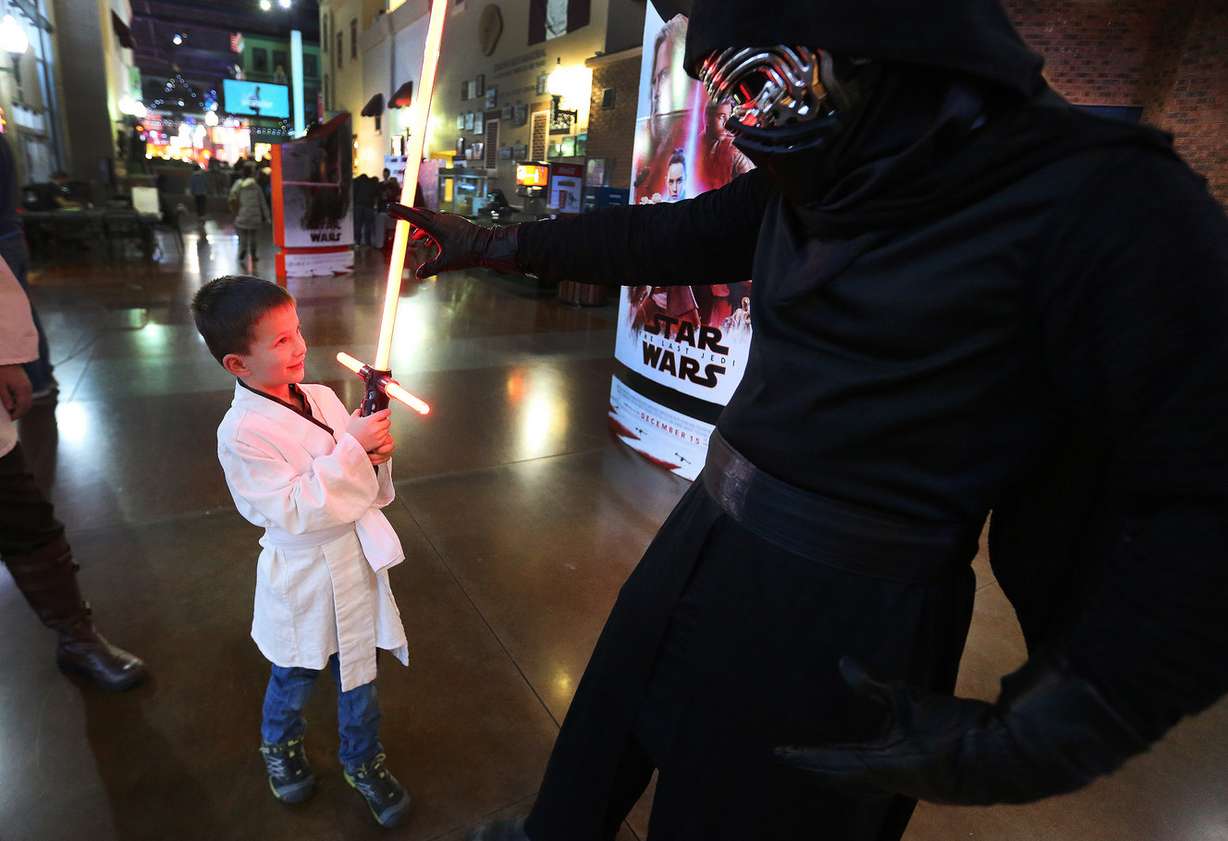 But the pair, both college students studying at Salt Lake Community College and Utah Valley University, respectively, said the movies have long been a female tradition in their families. Mitchell's cousin turned her on to Star Wars when they were girls, collecting and playing with Leia figurines, she said.
And Crystal shared a love of the saga with her seven older sisters.
"We were all nuts about it from day one," Crystal said.
The pair said they were saddened by Fisher's death in 2016, but were looking forward to seeing how the new film would memorialize her. Fisher's Leia could always hold her own, but also "had an air of class," Mitchell said.
Added Mitchell: "It's always fun that someone has a lightsaber and they can kick butt."
×
Photos
Related stories
Most recent Utah stories