Estimated read time: 3-4 minutes
This archived news story is available only for your personal, non-commercial use. Information in the story may be outdated or superseded by additional information. Reading or replaying the story in its archived form does not constitute a republication of the story.
SALT LAKE CITY — Lt. Gov. Spencer Cox said whenever he sees a homeless individual on the street, his "first impulse" is to give them something — an impulse he said he likely shares with many other Utahns.
"We are the most generous state in the nation," he said. But alongside state and county leaders at a news conference Monday, Cox urged people to be careful not to give money, clothing and food directly to someone on the streets.
"Because we are so generous, people want to go and people want to help, and in doing so — unfortunately — sometimes we can do more harm than good," Cox said.
As the holidays inspire giving, city, county and state leaders are again urging the public not to give directly to panhandlers, but instead to local shelters and volunteer organizations.
Officials warned that giving food and other items on the streets can become public safety and health hazards.
Cox, Salt Lake Police Chief Mike Brown, Health Department Director Gary Edwards, and others gathered at St. Vincent DePaul's clothing room to discuss better ways to give during the holiday season.
"The things that we take for granted, others are praying for," Brown said, encouraging people to come to Salt Lake City to donate to the homeless. But he said when those donations end up on the street, they can cause public safety issues.
"There are fights, there are assaults, there are traffic problems," Brown said. "And then when things aren't wanted, they're discarded and left on the streets."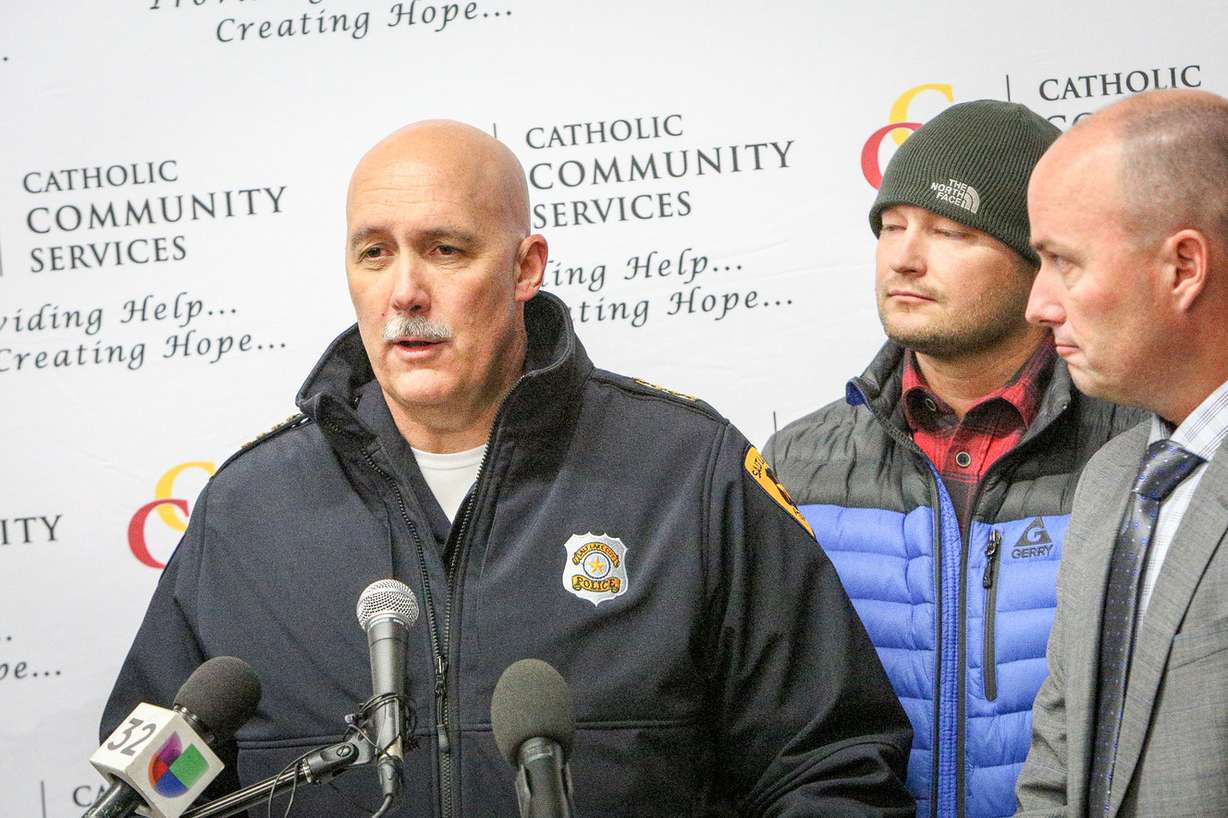 City and county resources then must be spent on cleanup, Brown said.
Cox also said he had a recent conversation with homeless advocate Pamela Atkinson, who said money given to panhandlers could fund the "last dosage" that could end up killing them.
"Check that impulse," Cox said. "Give to providers."
As for people handing out food on the streets, Edwards said that can create concerns for a "vulnerable population," when food isn't prepared by facilities and organizations certified and approved to handle food.
"So there is a better way," Brown said. "And the better way is to make sure you donate to our service providers."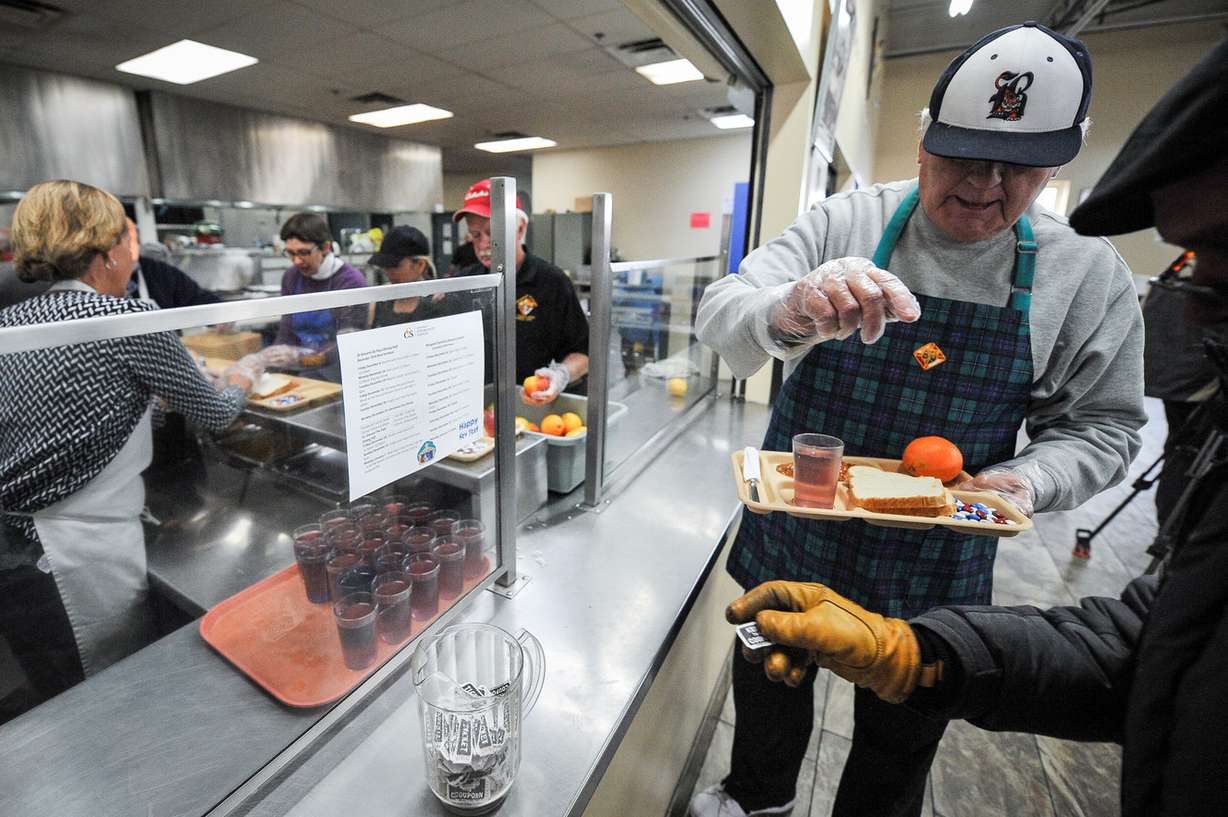 Kathy Bray, director of Volunteers of America-Utah, said providers at her organization and others — including Fourth Street Clinic, Catholic Community Services and the Road Home — are equipped to receive and distribute donations so everyone gets what they need.
"When you're feeling the Christmas spirit and you want to give outside of your family and loved ones, please do," she said. "We need your support."
Both Bray and Matthew Minkevitch, director of the Road Home, said the greatest need is always financial donations, but shelters can always use basic items like clothing, hygiene products, blankets and other necessities during the winter months.
"It is cold outside," she said. "It's the time of year when we really want to encourage people to come in, so please keep that in mind and bring your donations to our facilities."
Minkevitch said the Road Home shelter often relies heavily on the donations that come during the holiday season for the rest of the year.
"There is no donation that is too small," he said. "One sweater, one pair of socks can help one human being right now."
A list of homeless service providers can be found at slchost.org.
×
Photos
Related links
Related stories
Most recent Utah stories