Estimated read time: 4-5 minutes
This archived news story is available only for your personal, non-commercial use. Information in the story may be outdated or superseded by additional information. Reading or replaying the story in its archived form does not constitute a republication of the story.
If you've ever contemplated plastic surgery, you're far from alone. As people age, they tend to have several aspects they'd like to change about their appearances. There's no shame in trying to reach aesthetic goals to increase confidence and happiness, but it is important to do your research beforehand.
Here are some things to think about and understand regarding one of the most popular procedures: a neck lift.
1. Getting a 'neck lift' usually means a facelift
There is some confusion about what a neck lift entails because improvements to the neck usually involve some amount of adjustments to the face. Many people desire a neck lift to improve the contrast between the jawline and neck, or to remove extra fat deposits below the chin.
This remedy for a double chin usually comes in the form of liposuction, or submental liposuction, which removes the excess fat for a more fit and youthful appearance.
On the other hand, correcting loose or flabby skin on the neck requires a facelift or lower rhytidectomy, according to plasticsurgery.org. It is not uncommon for a plastic surgeon to perform multiple procedures together, such as a facelift with liposuction, or a submental liposuction coupled with a chin implant or Kybella for a more defined jawline. The results vary based on the chosen procedure, but usually the goal is to remove sagging skin and excess fat for a more defined jawline.
2. Different types of procedures exist
Within the facelift procedure, there are different options available. For best results, patients should look for a surgeon that performs a comprehensive facelift to correct and lift the jowls, midfacial area, and skin on the neck. This procedure requires general anesthesia and is typically an in-patient surgery that takes 3-5 hours to perform.
Some patients can get by with a less invasive facelift called a MACS which can be done as an in-office procedure. It has fewer incisions and a shorter recovery time. However, certain types of skin and aging call for a full facelift.
It is also worth noting that neck lift procedures include liposuction beneath the chin and jawline to remove unnecessary fat deposits.
3. Recovery and results take time
Although recovery for a comprehensive facelift involves several medications and time to heal, most patients find themselves feeling better around one week after the procedure, although most patients should plan to take up to three weeks off work. Signs of swelling and bruising typically fade two weeks following the surgery.
Consultations provide patients the opportunity to plan and understand what a facelift recovery entails, including the steps of the procedure itself, medications that will be prescribed, and what activities to refrain from in order to heal properly.
Most importantly, people considering a face or neck lift procedure should discuss the effects of withdrawing socially during recovery time, as well as any anxieties that may arise before and after the surgery. Healing takes time, so the full improvements won't be evident for several months.
4. Preparing your skin offers best results
Plastic surgeons specialize in procedures that remedy many signs of aging, but the skin's original condition greatly affects the overall outcome of the procedure. For instance, an ideal facelift candidate is over 40 and lives a healthy nonsmoking lifestyle. These traits combine to offer skin that is flexible and healthy for the procedure.
In addition, WebMD reports that treating the skin with a rejuvenating skin care regimen can produce even better final results after the procedure. In order for the skin care regimen to have the highest positive impact, it should be used in weeks before the procedure to prepare the skin, and in the months and years after to maintain a healthy and clear look.
As an example, at Utah Facial Plastics a full physician skin care system from SkinMedica is included with all surgeries and patients begin treatments about four weeks before their scheduled surgical date.
Be sure to talk to your plastic surgeon about these options when you schedule a consultation.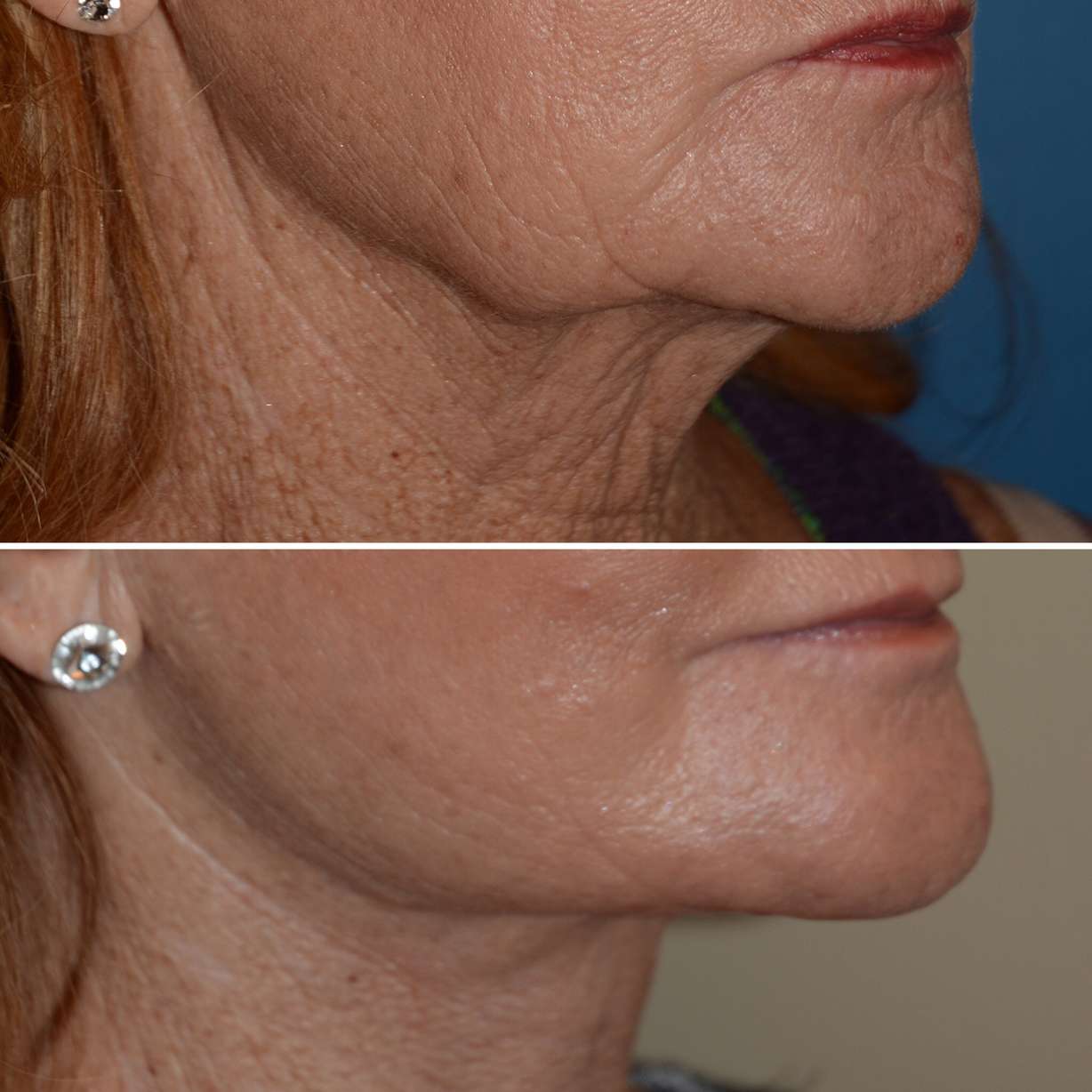 5. Procedure outcomes vary
As mentioned previously, the health of the skin and tissue before each procedure directly affects the longevity of the results. Amazingly, facelift results outcomes can remove 10-15 years from a patient's face. Other things that will impact the longevity of these positive changes include:
Genetics
Hormones
Nutrition
Physical activity level
Sun exposure
Stress levels
General lifestyle.
The skin and deep tissue that was tightened will remain that way, but no surgery can completely stop or prevent the natural aging process. That being said, getting a facelift will leave the face looking much better than it would without one.

If you'd like to learn more about the facelift and neck liposuction procedures, set up a consultation with Dr. Scott Thompson or Dr. Douglas Henstrom at 801-776-2220 today.

×