Estimated read time: 2-3 minutes
This archived news story is available only for your personal, non-commercial use. Information in the story may be outdated or superseded by additional information. Reading or replaying the story in its archived form does not constitute a republication of the story.
SALT LAKE CITY — Remember Zach Schreiter, the Salt Lake-area teenager who captured attention during the high school football season?
The 4-foot-3, 115-pound defensive tackle at Highland High had to overcome a lot of adversity — short-limbed dwarfism and Hodgkin lymphoma at a young age — to achieve his dream of playing football.
"It's been nice trying to prove people wrong, saying size doesn't mean everything," Schreiter told KSL Sports at the time.
After our story aired, Schreiter's story went viral. That caught the attention of another former Highland defensive lineman — Haloti Ngata of the Detroit Lions.
Each year, the Haloti Ngata Family Foundation selects a deserving young person and flies them to Detroit for an all-expenses-paid trip and the chance to hang out at a game with Ngata.
"This is our fourth year now doing this trip, and Zach came highly recommended," said Mike Devoe of the Haloti Ngata Family Foundation. "His story was pretty amazing. Just meeting Zach stood out a lot.
"(He's) somebody who doesn't let anything stop him. Somebody with a big heart. The drive that he has, the dedication that he has, he's basically accomplished any goal he sets his mind to."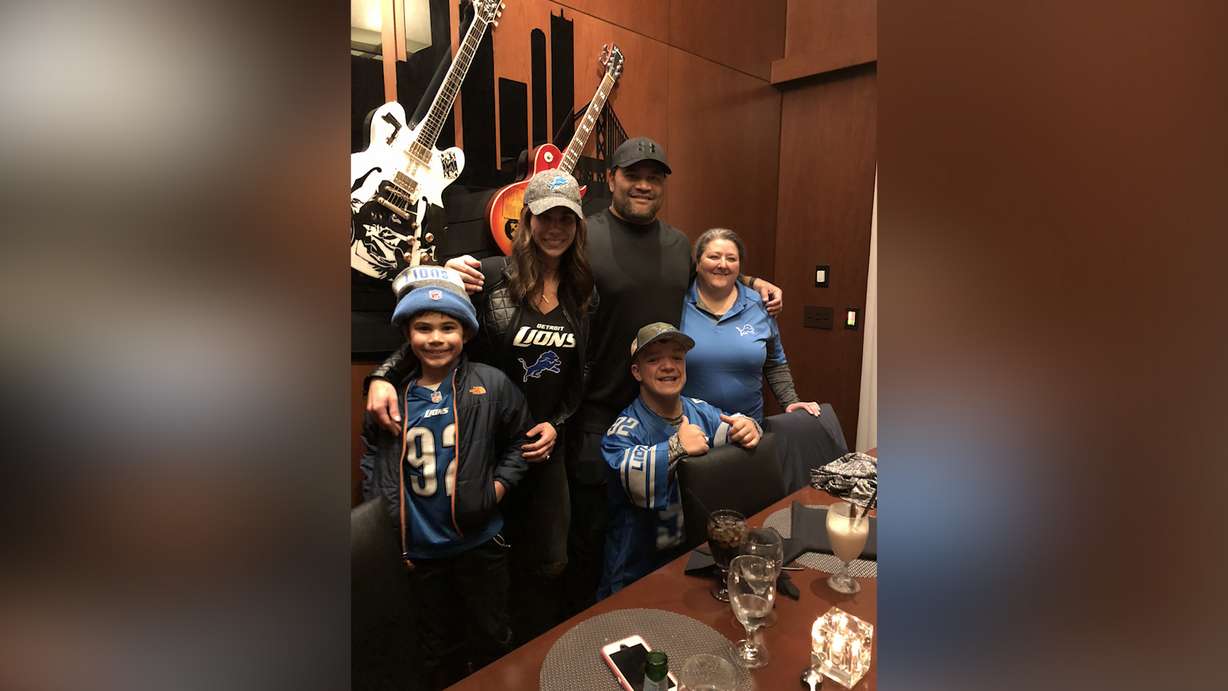 Schreiter and his mother went to the Lions' game against the Cleveland Browns, and after the game a personal dinner invitation was extended by Ngata and his family. The young Highland lineman left the game with a hearty dinner, a signed jersey and an experience he will never forget.
"I got to be on the field and I got to meet Haloti, and got a picture with him," Schreiter said. "I don't even think we even talked about really football, really. ... We just talked about anything but football.
"It was just nice going to Detroit with my mom, and meeting great people and watching the sport that I love."
The trip makes Schreiter even more determined to make a difference himself.
"I'm only like 17 and I'm now looking in the future. More good things can come if I keep working hard," he said.
"The size of who you are doesn't matter; it's what ... you got in your heart. And if you fight (with) everything you got, everything will take care of itself."
×
Photos
Related stories
Most recent Sports stories