Estimated read time: 4-5 minutes
This archived news story is available only for your personal, non-commercial use. Information in the story may be outdated or superseded by additional information. Reading or replaying the story in its archived form does not constitute a republication of the story.
PROVO — Elijah Bryant didn't notice he was one rebound and one assist away from BYU's first triple-double since the graduation of NCAA all-time record holder Kyle Collinsworth.
But he did notice one thing: visiting Illinois State was playing zone defense.
TJ Haws poured in 20 points, and Elijah Bryant added 17 points, nine rebounds and nine assists as the BYU men's basketball team cruised by visiting Illinois State 80-66 in front of 12,250 fans Wednesday night in the Marriott Center.
"Every guy that is a shooter, their eyes get kind of big when they see a zone," said Bryant, who also had three steals. "They know they will get a lot of threes, and we knew we were capable of knocking down a lot tonight."
Yoeli Childs supplied 17 points and seven rebounds for the Cougars (7-2), who assisted on 12 of their first 15 buckets and 22-of-31 field goals overall. Besides Bryant, Zac Seljaas finished with four assists, Haws added three, and Jahshire Hardnett, McKay Canon and Dalton Nixon each chipped in two helpers.
BYU, which took a break from facing in-state opponents after wins at Utah Valley and Utah State, never trailed in a game it led for all but 48 seconds of court time.
"We talk about playing team basketball on both ends of the floor, and when you do that and make that extra pass, it gives everyone confidence. When you have an open shot, you shoot it, man. That's how everyone feels," said Haws, who broke out of a shooting slump in a big way. "That's your shot, and you knock that down. Everyone is building off each other's confidence, and as you keep winning, that continues to grow."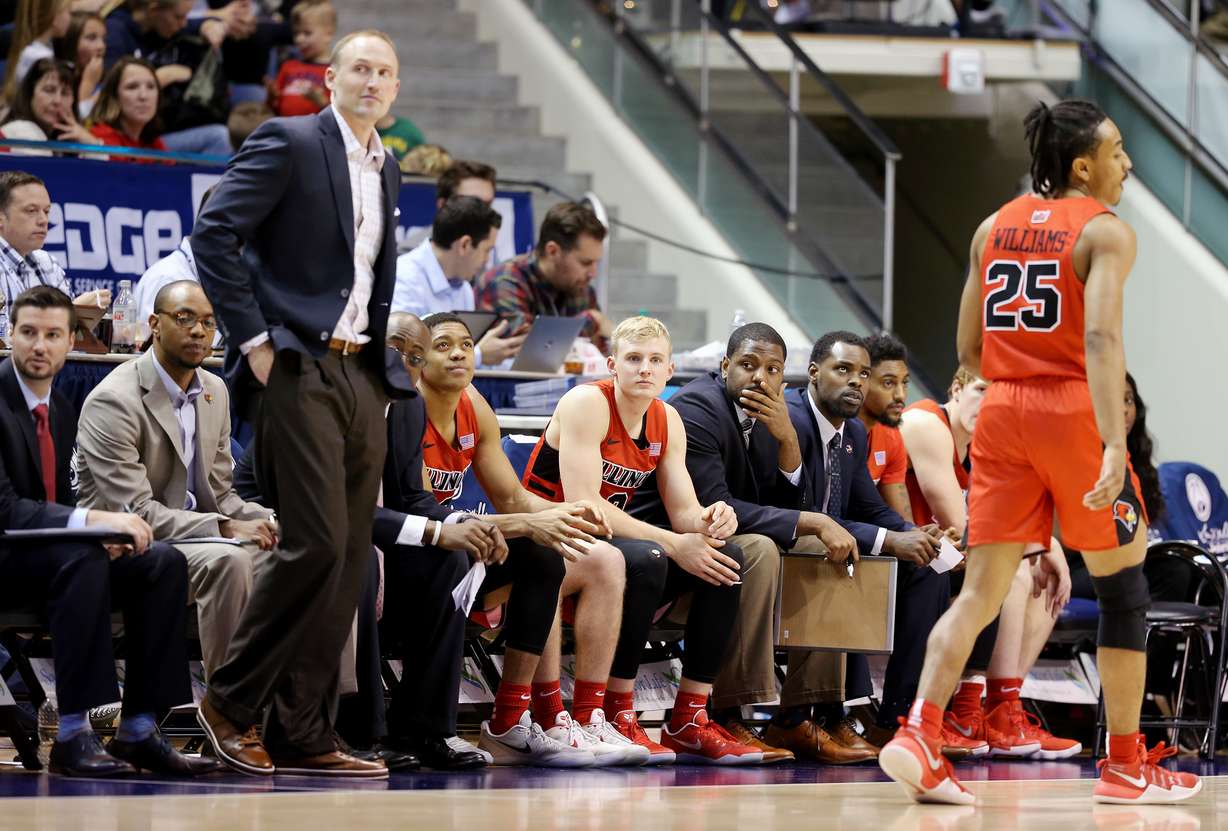 Taylor Bruninga scored 18 points to pace the Redbirds, who missed their first 15 3-point attempts and finished 7-of-24 from beyond the arc. Phil Fayne scored 19 for Illinois State (4-5).
Bryant's 3-pointer started a 7-0 run to open the game for BYU, and the junior's dish in transition to TJ Haws gave the Cougars a 9-4 lead just four minutes into the contest.
Haws knocked down his second 3-pointer, and McKay Cannon's jumper gave the Cougars a 22-6 lead after a 15-2 run with 8:57 left in the half.
The Redbirds missed on their first 15 3-point attempts and finished just 3-of-19 from downtown.
On the other end, back-to-back 3-pointers by Bryant gave the Cougars a 28-7 lead at the 6:45 mark of the first half.
Bryant scored or assisted on seven of the Cougars' first 11 buckets, and Haws and a game-high 15 points on 6-of-12 shooting to pace a 39-17 halftime advantage.
The former Elon standout called the strategy "no agenda basketball" as the Cougars racked up 22 assists on 31 makes.
"I was just playing my game, trying to help the team get the win," Bryant said.
Illinois State was held without a 3-pointer until Bruninga hit three from beyond the arc in the first five minutes of the second half.
Milik Yarbrough's reverse layup capped an 8-0 run as the Redbirds pulled within 55-36 with 13:56 remaining.
"We got a little bit impatient as the second half went on, offensively," said BYU coach Dave Rose, whose team won its fourth-straight game. "And defensively, it was difficult because they were spreading us out and driving us. Once you hit those threes, it opens the floor and they could use their athleticism and quickness.
"They outplayed us in the second half, and hopefully we can get in here and get that fixed."
Still, Childs threw down an alley-oop dunk from Jahshire Hardnett with 11:47 to give the Cougars a 61-36 lead and though the Cougars got into a streaky track meet through much of the final 10 minutes, the deficit proved to be too much to overcome for the Redbirds.
"We've had a lot of games where the first half is not very good, and you play tremendous in the second," Rose said. "It's a real learning period for your team, of trying to not let a big half get away from you."
Next up
BYU returns to its run against in-state opponents with Weber State (4-4) Saturday at Vivint Arena in the Beehive Classic. The Wildcats lost at Utah Valley, 86-53 on Wednesday.
#box
×
Photos
Most recent Sports stories