Estimated read time: 4-5 minutes
This archived news story is available only for your personal, non-commercial use. Information in the story may be outdated or superseded by additional information. Reading or replaying the story in its archived form does not constitute a republication of the story.
INDIANAPOLIS (AP) — Butler forward Kelan Martin found his shooting touch Tuesday night.
His teammates joined right in and showed they have a knockout punch, too.
Martin scored a season-high 29 points, Tyler Wideman had 18 points and Paul Jorgensen matched his career high with 16 to lead the Bulldogs past Utah 81-69 in their most impressive win of the season.
"We moved the ball better and found each other for great opportunities," new coach LaVall Jordan said. "We missed some, but we played better. And Kelan's a big part of that because he can get the rebound and lead us on the break."
Butler (7-2) seems to be hitting its stride, too. It has won four straight overall, improved to 5-0 at home and won its 40th consecutive game over a nonconference foe at Hinkle Fieldhouse.
And Martin had a hand in all of it. He was 12 of 19 from the field, made three 3-pointers and grabbed 11 rebounds for his second straight double-double. Afterward, Jordan even applauded Martin for his defensive improvement.
Jordan could have passed out compliments like they were candy on this night.
Wideman went 6 of 7 from the field, 6 of 8 from the free-throw line and had six rebounds after he appeared to hurt his left wrist in the opening minutes.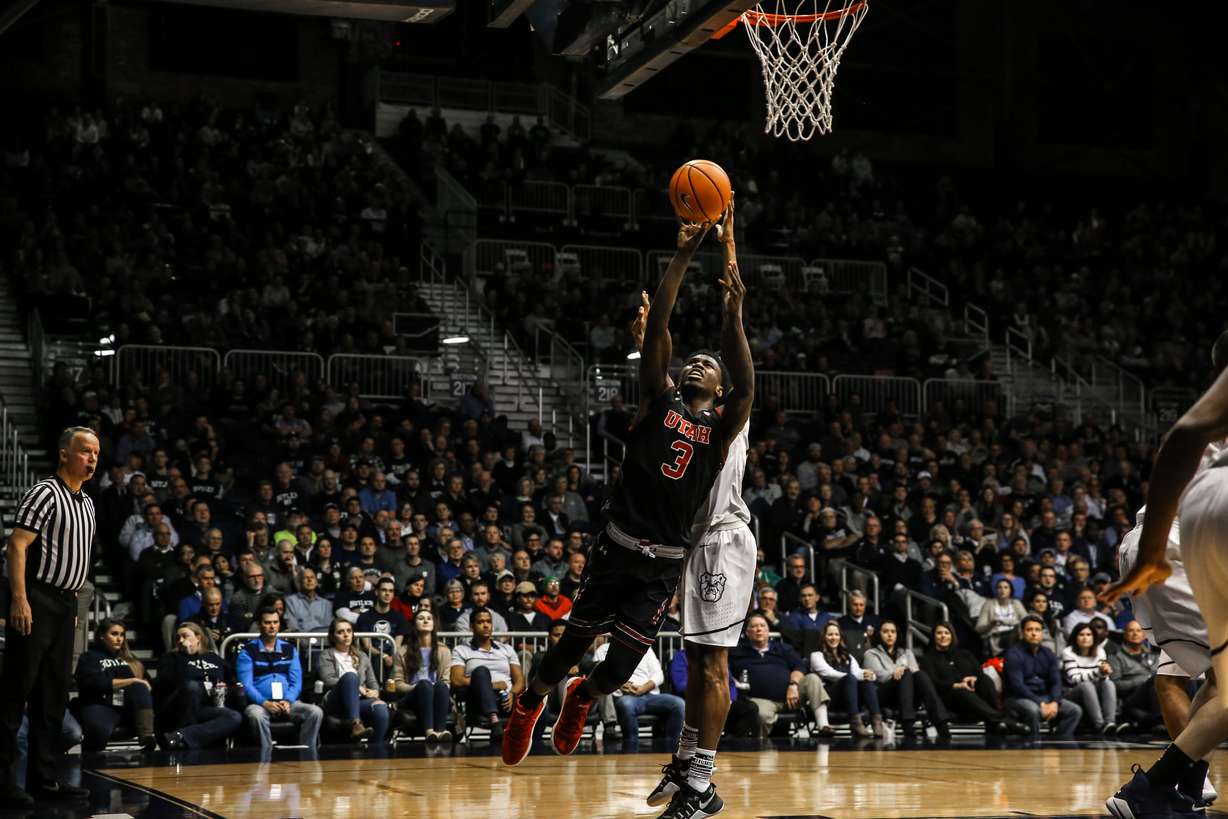 Jorgensen, a transfer from George Washington, was 4 of 6 on 3s and had four assists. Kamar Baldwin scored 11 points, including seven straight in a late flurry that extended the lead to 70-55, and had five assists.
The Bulldogs figured it was about time.
"We're continuing to grow every day," Jorgensen said. "I think I've told you every day that we're going to start making shots."
Once they did, it was game over.
Utah was led by Donnie Tillman with 20 points and Sedrick Barefield with 14. It wasn't nearly enough for the Utes (6-2), who lost for the first time in three games.
Getting the upper hand sure wasn't easy, though.
The Bulldogs blew an early seven-point lead and trailed by as much as 25-17 midway through the first half before closing the half on a 17-6 spurt to take a 34-31 lead.
Utah tied score at 39 on Gabe Bealer's 3-pointer less than three minutes into the second half. But the Bulldogs answered with a 14-0 run that ended with Jorgensen's last 3 and Baldwin's scoring flurry made it 70-55 with 5:41 left.
The Utes got one more chance, going on a 12-2 spurt to close to 74-69 with 2:29 left.
Martin sealed it with a long jumper and a 3 to make it 76-69.
"We didn't guard them and we turned the ball over," Utah coach Larry Krystkowiak said. "It's a bad combination. When you're taking the ball out of the net and you're throwing the ball away, it's a series of four-point plays."
BIG PICTURE
Utah: The Utes certainly had chances. But they missed too many shots at the rim and never really had an answer for the Bulldogs' offense once it got rolling. While Utah is good defensively, it must find more scoring to become a more prominent player on the national stage.
Butler: No, it wasn't pretty. But the Bulldogs still found a way to finish the job. The key was that first-half rally, which swung the momentum, got the crowd back in the game and seemed to fuel them in the second half. The result: Another solid win on the resume.
MOVING ON UP
Martin came into the game at No. 16 on Butler's career scoring list.
It didn't take him long to move to No. 15, passing one of the best-known players in school history, Bobby Plump.
Martin made two free throws with 17:21 left in the first half to give him 1,440 — one more than Plump. He finished the game with 1,465.
"It's an honor and a blessing but we just got a win, you know," Martin said.
KEY NUMBERS
Utah: Bealer and Justin Bibbins each scored 10 points. ... The Utes shot better from 3-point range (10 of 23) than they did inside the arc (15 of 36). ... Utah committed 12 turnovers and outscored the Butler bench 26-0.
Butler: The Bulldogs shot 54.5 percent from the field and finished with 11 turnovers after committing nine in the first half. ... They still wound up with a 17-9 advantage in points off turnovers. ... Butler also had a 31-26 rebounding edge. ... The Bulldogs were 8 of 20 on 3s.
UP NEXT
Utah: Heads home to Salt Lake City where it play Utah State on a neutral court Saturday in the Beehive Classic.
Butler: Hosts former Horizon League foe Youngstown State on Saturday.
More AP college basketball: http://collegebasketball.ap.org and http://www.twitter.com/AP\_Top25
Copyright © The Associated Press. All rights reserved. This material may not be published, broadcast, rewritten or redistributed.
×
Most recent Sports stories