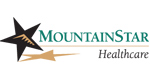 This story is sponsored by MountainStar Healthcare. Our hospitals and outpatient centers deliver high-quality, cost-effective patient care – when and where it's needed.
A one-of-a-kind surgical robotic assistant offers the promise of pain relief and productivity for back injury patients at St. Mark's Hospital in Salt Lake City.
Lower back pain is the leading cause of disability throughout the world, according to a report on the global burden of disease from The Lancet. In the U.S., it affects 31 million people at any given moment.
Each year about 400,000 Americans have back surgery, but because of the complexity of repairing spinal injuries, many don't receive hoped-for relief. For patients who need spinal fusions, the St. Mark's robotic device offers a new option and new hope.
Combining real-time 3D imaging to enhance navigation and robotic guidance for bone screw placements, the cutting-edge robotic assistant guarantees accuracy with every procedure.
St. Mark's Hospital is the first (and currently the only) community hospital in the world to offer this surgical option to patients who need a spinal fusion. Dr. Kade Huntsman, orthopedic spine surgeon at Salt Lake Orthopaedic Clinic at St. Mark's, performed the first procedures with the new robotic system in October.
"I want procedures to go perfectly; and though I can make them perfect occasionally, this robotic system helps me to make it perfect every time," Huntsman said. "It's absolutely phenomenal. The surgeries I have done with this new technology have been flawless, and the post-operative images are picture-perfect."
Who can benefit
This less invasive robotic-assisted procedure is an option for people who need a lumbar, thoracic or cervical spinal fusion. This includes patients enduring degenerative disc disease or traumatic spinal injuries. It can also help people with spinal instability due to scoliosis, spondylolisthesis, fractures and other conditions.
How it works
During spinal fusions, surgeons place at least four titanium bone screws for a single level infusion. The screws are slightly longer and thinner than an adult male's pinky finger. Placement of these screws makes a difference in the patient's recovery and pain levels, so precision is key.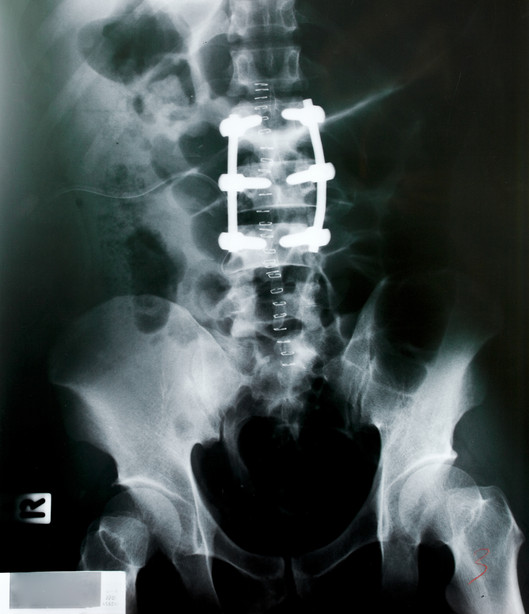 The new robotic system seamlessly integrates X-rays taken throughout the surgery with C/T scans obtained beforehand. This comprehensive, real-time imaging enhances navigation during the spinal procedure in combination with a robotic arm to guide surgeons as they place the bone screws.
4 ways the robotic device improves spinal fusions
Accuracy. During traditional spinal fusion surgery, a surgeon "free hands" the bone screw placements. Even among the most experienced orthopedic specialists, there is always a slight risk of a screw inadvertently touching a nerve root, which can lead to post-operative painful tingling. The new robotic system helps surgeons to avoid even slight misplacements. Combined with the specialist's expertise and skills, this advanced surgical system can ensure more precise placements, reduced complication rates, and less wear and tear on adjacent vertebrae.
Less radiation exposure. Spinal fusions typically require repeated X-rays to confirm accurate bone screw placements. The new robotic system provides a single live, 3D image during the procedure. As a result, the patient receives less radiation exposure.
Smaller incisions. Because of the device's ability to hone in on the exact location and direction for each bone screw, the surgeon only needs to make 1-centimeter long incisions – just wide enough to fit the screw head.
Minimizes risk. Minimally invasive procedures with smaller incision sites typically have lower complication rates, reduced blood loss and decreased infection rates. As a result, patients can also expect shorter hospital stays and optimal recoveries.
Has your physician recommended a spinal fusion to relieve your back or neck pain? To schedule an appointment with a surgeon who is specially trained in robotic surgery, call 866-887-3999.
If you don't know what's causing your chronic back or neck pain, your first stop for relief is the MountainStar Comprehensive Spine Centers. Same-day appointments are usually available at one of our four locations. Book one online or call 801-263-3870.
×