Estimated read time: 4-5 minutes
This archived news story is available only for your personal, non-commercial use. Information in the story may be outdated or superseded by additional information. Reading or replaying the story in its archived form does not constitute a republication of the story.
What's your favorite part of Christmastime? If your answer had anything to do with food, you're far from alone. Food and family are two of the top elements to any holiday, especially Christmas.
See what Santa and his elves have in store with these five simple recipes. You can make one or all of these to impress the neighbors, share with friends or wow at your next family gathering. Just follow the directions and you'll have sugar plums dancing all season long.
1. White Peppermint Cake
This cake is simple because it takes a basic white cake and gives it a twist—a peppermint twist, that is. Here's what you'll need:
1 vanilla or white cake mix
1 9x13 pan
3 eggs
1 cup water
1/2 cup oil
Your choice of frosting (homemade or store-bought is fine)
Crushed up peppermint candies (candy canes or round peppermints work great)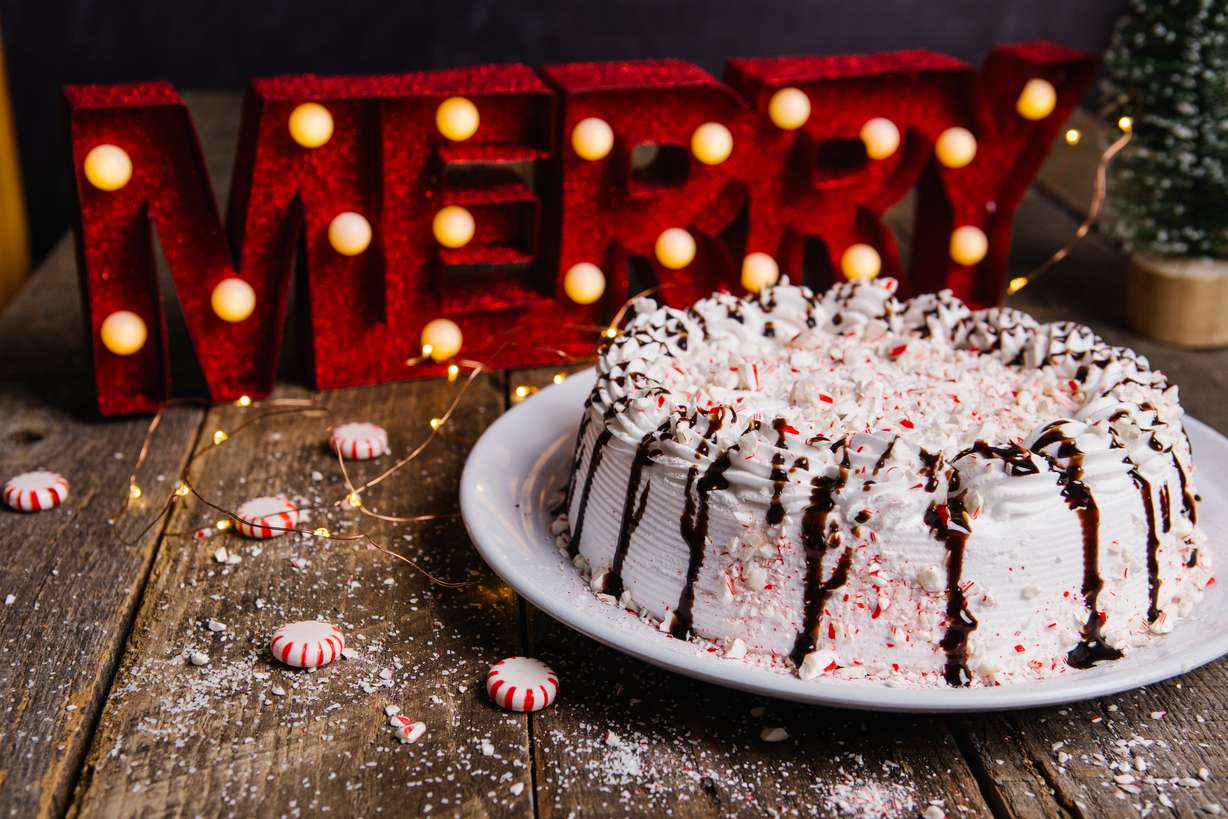 Directions:1. Mix the egg, water, oil and cake mix until well-combined.
2. Pour mixture into greased baking dish or pan
3. Bake in oven according to package directions
4. When the cake is done and cooled, spread the icing evenly on top
5. Sprinkle the crushed peppermint candy lightly on top for the finished look
This cake is simple to make but tastes great and gives a festive look to any gathering. Go here for the full recipe.
2. Jolly Jell-O
It's no secret that gelatin is the perfect easy dish to contribute to your holiday potluck, but how can you dress it up while still saving time? Use this recipe to create an effortless Christmas dessert.
Ingredients:
2 packages of green Jell-O
2 packages of red Jell-O
Water, as needed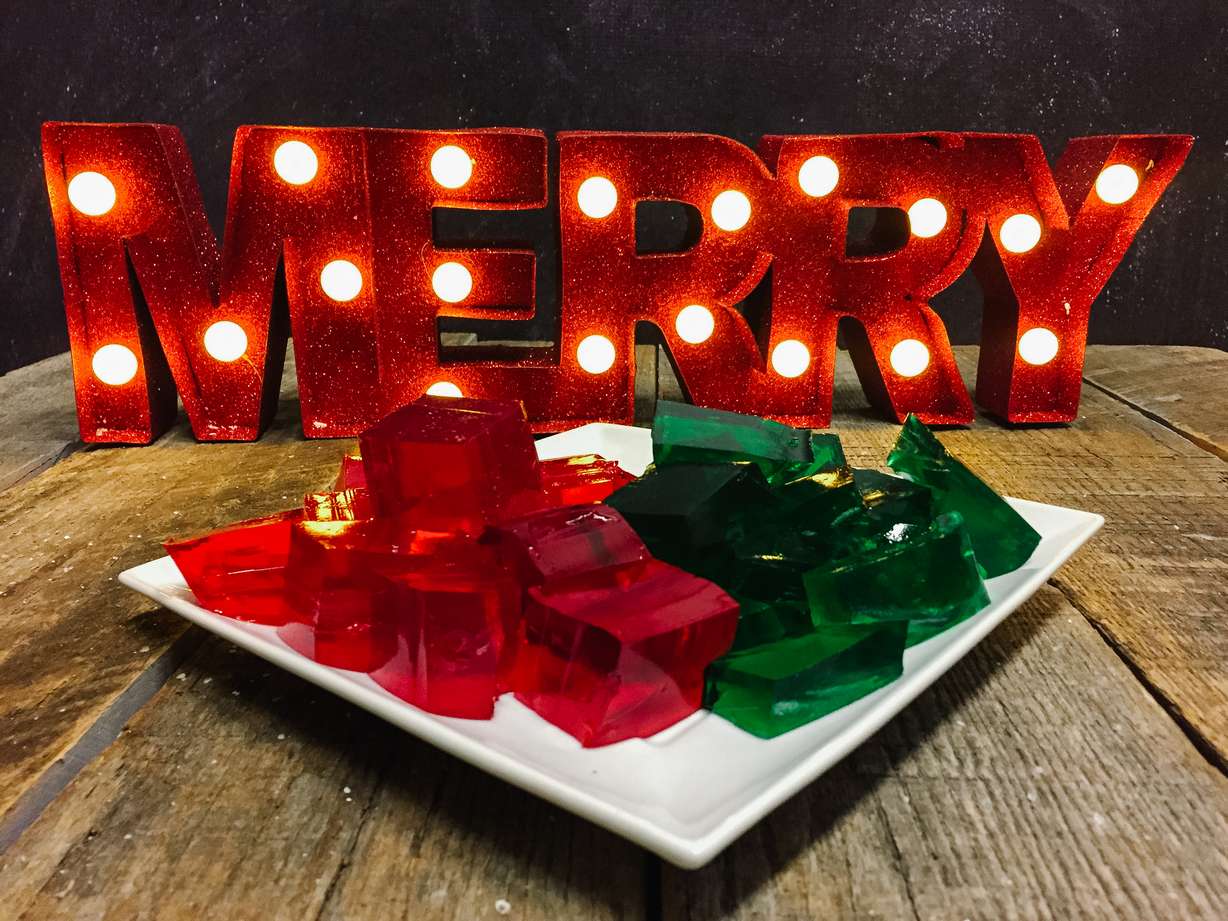 Directions:
1. Add boiling water to packages of green Jell-O.
2. Mix until Jell-O mix is dissolved.
3. Pour green Jell-O into one 9x13 glass casserole dish, putting in the fridge to set.
4. Two hours later, make the red Jell-O. Pour on top of the green layer.
5. Chill for another two hours. When done, cut into 1-inch squares to serve.
These multicolored Jell-O squares are tasty, easy to make, and fun to look at. Make them for your next holiday gathering. If you want a fancier design, see the full recipe here.
3. Hot Cocoa Bar
When you have guests coming over and don't have time to put anything together, just make sure to buy some toppings or add-ons for a fancy hot cocoa bar. Use the hot chocolate you have on-hand, lay out some matching mugs and small dessert dishes filled with peppermint candies, marshmallows, Nilla wafers and cinnamon sticks. It's as easy as that. Feel free to use this high-class and infinitely easy hot cocoa idea at any gathering.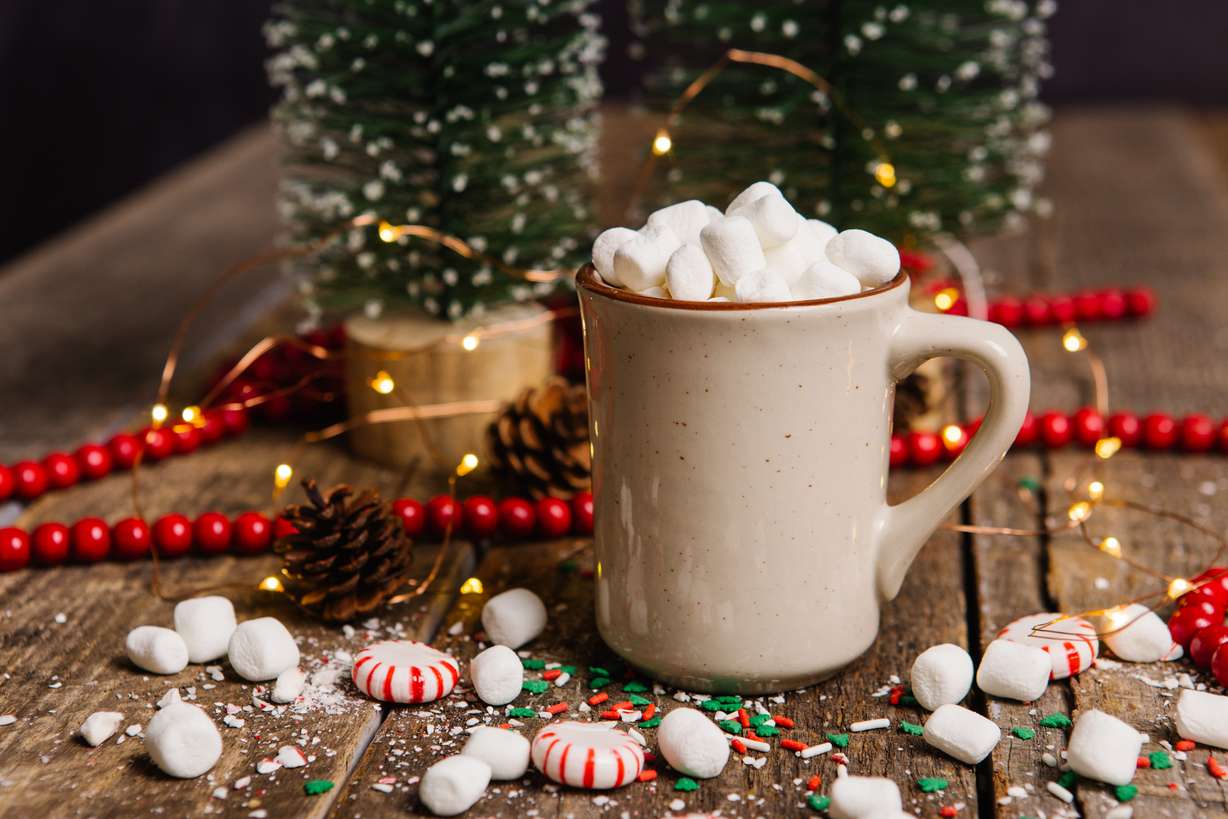 4. Holiday Rice Krispie Treats
If you're having trouble finding a dessert that the kiddies will like as well as the adults, try something classic and delicious: Rice Krispie Treats. All you need is some food coloring or red, green and white candies to make it fit the season. Here's what you'll need:
6 cups Rice Krispie cereal
3 tablespoon margarine or butter
1 package marshmallows
Assorted candies
Canned frosting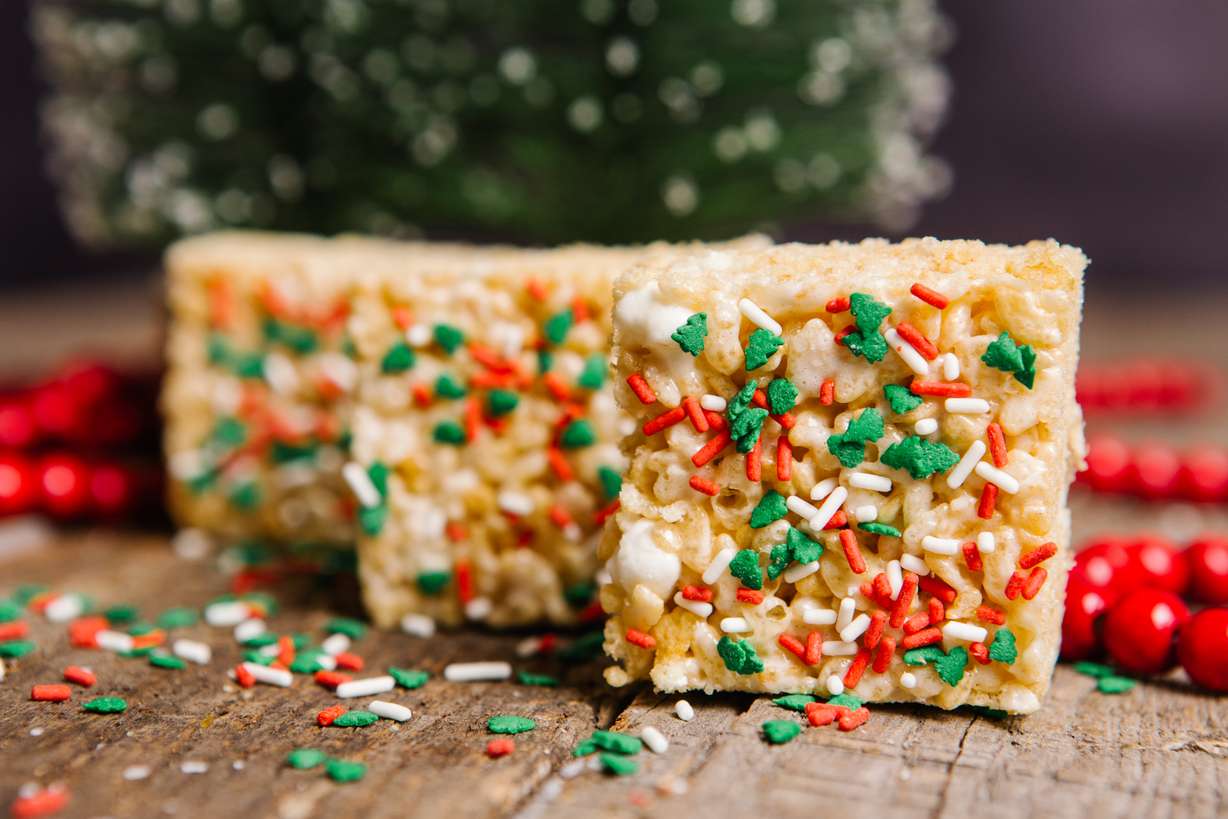 Directions:
Heat butter and marshmallows in microwave for three minutes, stirring occasionally for smoothness.
Combine with Rice Krispies and stir until well-coated.
Press into a spray-coated pan with a buttered spatula. Let cool.
Frost and add candies on top.
Cut into desired shapes (squares are easiest). Serve.
If you'd like to try a little more complicated shape of treat, try stars.
5. Chocolate-covered Pretzels
These treats are perfect for holiday snacking or to take to neighbors as a Christmas gift. Here's what you'll need:
1 10-ounce bag pretzel rods
1 24-ounce package of white chocolate bark coating or 1-pound bag white candy melts
1-2 tablespoons shortening
Assorted Christmas sprinkles
Directions:
Use a small glass vase to melt bark and shortening in the microwave per package instructions. (30-second intervals, stirring in between)
Dip rod in candy coating, letting excess drip off.
Roll newly coated pretzels in the sprinkles as desired. Placing the sprinkles on a flat surface before rolling is easiest.
Place on waxed paper to stand while chocolate sets.
Store in sealed container at room temperature to maintain texture.
There are lots of ways to decorate the pretzels, so if you want a complete list of ideas see the full recipe here.
Now that you have these tips and easy recipes, you're ready to conquer any holiday get-together with treats for young and old alike. And if you're in too much of a hurry to even get out the measuring cups, you can always bring the family by Chuck-A-Rama for some of the above holiday eats and many more.
Reduce stress this holiday season with a full meal for the family to enjoy at your local Chuck-A-Rama.
×