Estimated read time: 4-5 minutes
This archived news story is available only for your personal, non-commercial use. Information in the story may be outdated or superseded by additional information. Reading or replaying the story in its archived form does not constitute a republication of the story.
SALT LAKE CITY — Here are 10 stories you may have missed this weekend. As always, click on the headline to read the full story.
1. Thousands gather in 2 public lands rallies for and against Trump
Thousands turned out to support public lands Saturday at a rally held in response to President Donald Trump's visit to Utah, during which he plans to announce a reduction to two national monuments in the state.
"I invite him to visit these lands before taking any action," said Ethel Branch, attorney general of the Navajo Nation. "I encourage him to take off his shoes and socks and feel the dirt with his toes, to reconnect and feel the heartbeat of Mother Earth."
The largely untouched land, she said, is sacred to many indigenous people, including five local tribes, and access to it and places like it are an important part of their worship and culture.
2. Woman dies from injuries after being hit by car in Sandy on Thursday
A woman who was hit by a car on Thursday night near the South Towne Expo Center has died from her injuries, police said. Stephanie Burton, 46, died Saturday as a result of the crash, according to a press release from Sandy police Lt. Jon Arnold.
The crash took place at about 7:15 p.m. Thursday near the intersection of State Street and 9400 South. The 17-year-old driver of a Red Mitsubishi that hit Burton and two other pedestrians had minor injuries, Sandy police Sgt. Dean Carriger said Thursday.
3. Elderly woman bound in Delta home invasion, police say
Sheriff's deputies were seeking help to identify two men involved in a home invasion robbery. Millard County Sheriff's Capt. Richard Jacobson said the men bound an elderly woman inside her house on White Sage Avenue Thursday.
"They had sought some valuables in the house, and were successful in retrieving those valuables," Jacobson said. "We're very concerned about (the woman's) emotional state. She was very jarred by this."
4. Spring City police search for 4 children after father is arrested
Police are asking for the public's help to find four children who were taken by their father when he reportedly went to join a religious sect.
The children disappeared with their father, John Coltharp, and grandparents, Keith and Cathy Coltharp, in mid-September, Spring City Police Chief Clarke Christensen said. John Coltharp was arrested Friday on suspicion of kidnapping but has refused to tell police where his children are.
5. Utah high court upholds dismissal of lawsuit over teacher's relationship with student
The Utah Supreme Court has upheld the dismissal of a lawsuit against the Davis School District over a teacher's illegal relationship with a student.
The plaintiff in the lawsuit was 16 years old in 2013 when he became one of three teenagers involved in a sexual relationship with Brianne Altice, an English teacher at Davis High School.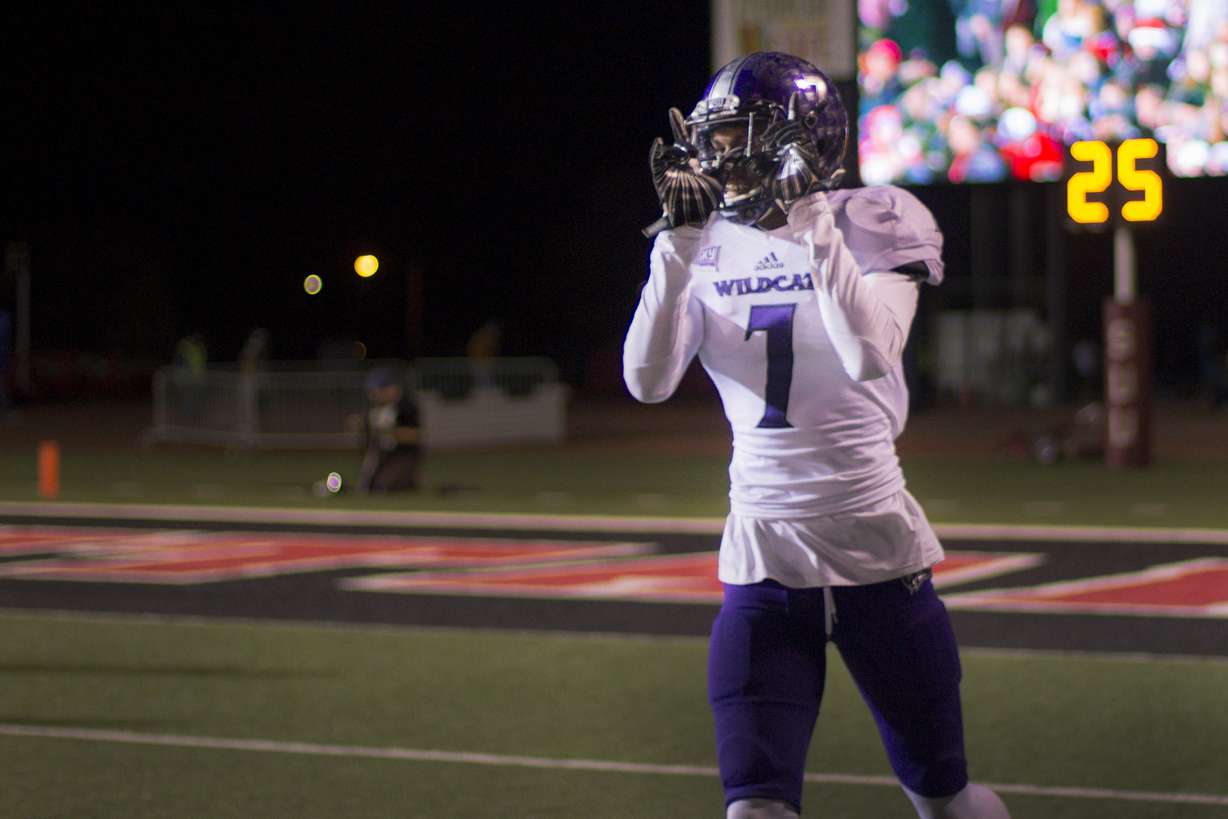 Sports
1. Weber State pulls away from rival, co-Big Sky champ SUU for FCS quarterfinal berth
Weber State quarterback Stefan Cantwell threw for 299 yards and two touchdowns, and ran for 105 yards and another score, as the No. 8 Wildcats pulled away from No. 13 Southern Utah, 30-13 in the second round of the Football Championship Subdivision playoffs Saturday night in Cedar City.
2. Utah to play West Virginia in Heart of Dallas Bowl
The University of Utah football team will be traveling to Dallas, Texas to take on the West Virginia Mountaineers from the Big 12 in the eighth ever Zaxby's Heart of Dallas Bowl, Utah announced Sunday.
3. Utah State to face New Mexico State in Arizona Bowl
On Sunday afternoon, the Nova Home Loans Arizona Bowl announced that Utah State will be traveling to Tucson on Friday, Dec. 29 to take on New Mexico State of the Sun Belt Conference at Arizona Stadium.
4. BYU poised through cold shooting en route to win over in-state rival USU
Elijah Bryant hit a 3-pointer just 26 seconds into the second half to spur a charge and BYU held off a pesky USU team 75-66 Saturday night in the Dee Glen Smith Spectrum.
5. BYU seniors enjoy 2nd sendoff with 3-0 win over Oregon for NCAA Sweet 16 berth
Senior outside hitter Roni Jones-Perry rolled up 27 kills with just four hitting errors as No. 7 BYU rolled to a 25-20, 25-21, 25-19 win over No. 24 Oregon in the second round of the NCAA women's volleyball tournament Saturday night in the Smith Fieldhouse.
×
Most recent Utah stories