Estimated read time: 5-6 minutes
This archived news story is available only for your personal, non-commercial use. Information in the story may be outdated or superseded by additional information. Reading or replaying the story in its archived form does not constitute a republication of the story.
SOFIA, Bulgaria — 15-year-old Timpanogos high school sophomore Ashley McDonald just did something very few her age have ever done: She placed at the 2017 Trampoline World Age Group Championships that were held in Bulgaria in November.
After completing a perfect routine, the judges awarded her a well-earned fourth place among some hard competition from around the world.
Not much is known about the trampoline world, particularly the competition end of it. And until not too long ago, Ashley and her parents didn't much about it either.
A gymnast from the age of four, Ashley began just like most children do by taking gymnastics classes at her local gym. By the age of seven, Ashley was excelling very quickly, particularly in the area of floor. It was at that time her family began looking for places where she could hone that craft.
In their search, they found a gym called High Altitude Tumbling in Provo that offered classes just in the events within the trampoline (T & T) and tumbling disciplines. In these events that are a branch of USA Gymnastics, students are able to learn and compete in the double mini, trampoline and floor. And according to Ashley's mom, Becky McDonald, it has been the best thing for her and their family.
"When Ashley began competing, we considered how much time it would take, because we still wanted her to attend regular school and have a social life, and we also have five other children," Becky McDonald said. "I love the sport because it allows kids to compete at a high level and still have a life outside of the sport. Ashley is able to attend high school, she has straight A's so far, and has time for social stuff. She has made friends from all over the country and now even a few from around the world.
"What is also nice about the sport is the kids are not required to maintain all three events like they are in gymnastics, so they don't have to train so long and have the high risk of overuse injuries. She trains a maximum of 12 hours a week. She also considers her team here at High Altitude like her family. It's a great atmosphere with great coaches."
It has been that atmosphere full of not only good coaches, but also teammates who encourage her, that has brought Ashley to the level she currently is at.
"My teammate, Mikaila Collier, made it to World's in 2014, and it really inspired me to make it to the next level," Ashley said.
---
It was incredible. Everything went right, and I really was able to enjoy the moment.
–Ashley McDonald
---
With a 2014 national championship in floor, Ashley set her sights on World's. In 2015, she was able to reach elite status and was well on her way to her goal. However, a disappointing 2016 season caused her to wonder if she would make it.
"In 2016, I wanted to make the national team and show the coaches what I was capable of, but it was a really hard year, and I wasn't able to do it," Ashley said. "But this year, I refocused and knew that if I could stay consistent and place in the top four each meet, that I would be able to do it."
And according to coaches, Andy Bryner and Colbie DeJesus, she did just that.
"Our philosophy is that medals are earned in the gym," Bryner said. "All that hard work comes down to just 30 seconds on the floor, so it is crucial to get it right in practices. It has really been rewarding to watch how hard Ashley has worked toward her goal."
The hard work has paid off, and those 30 seconds at World's were nearly perfect.
After two routines (or passes) in the preliminaries, Ashley made it to the finals. And it all came down to one final pass that would consist of five whip backs, one back handspring, then to a full in pike.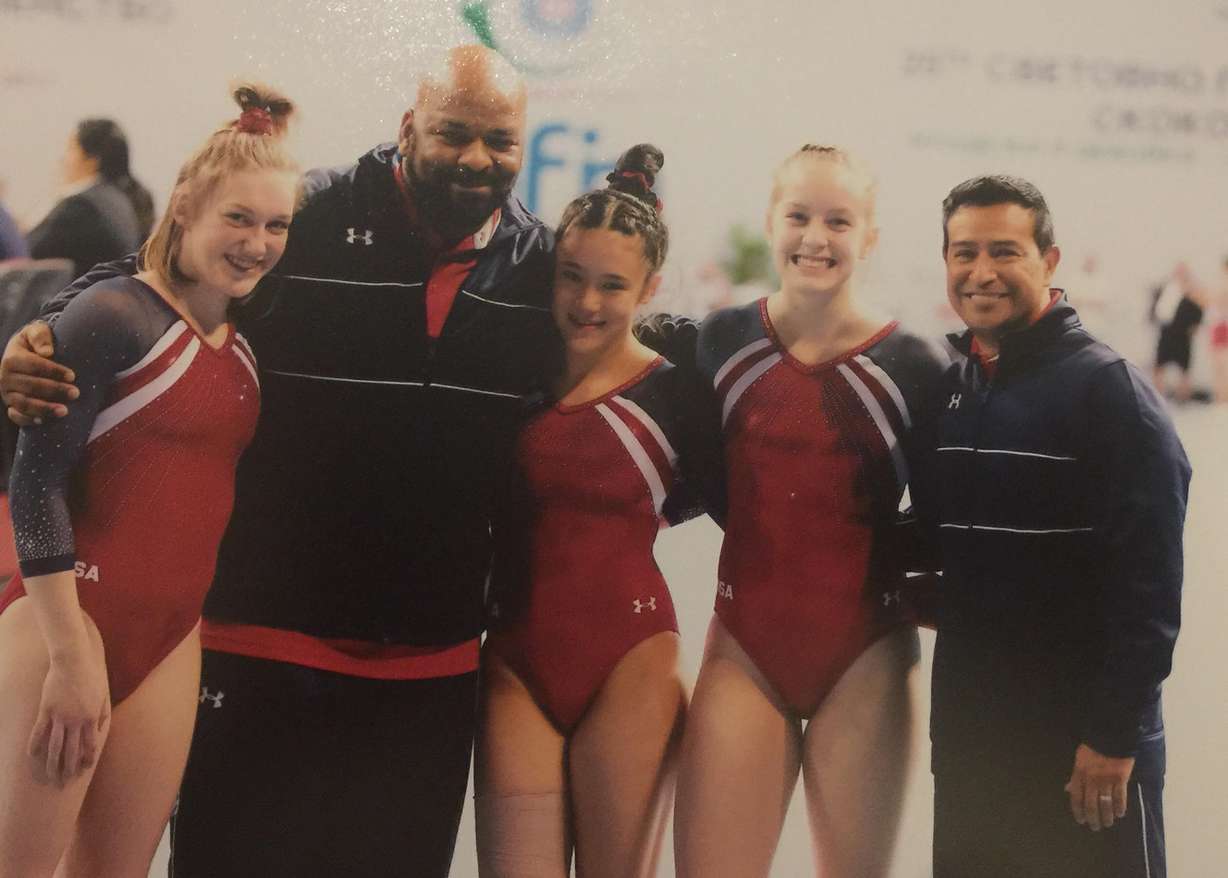 "When I made it to World's one of my coaches told me to enjoy the moment because it was the chance of a lifetime," Ashley said. "Throughout the competition, those words kept running through my head. Also, during practices, I kept sticking the landing. I knew that if I had done it once, I could do it again in competition."
Coupled with the positive thoughts given to her by her coach, and the knowledge that she could successfully complete her pass, Ashley was able to stick her landing in the finals. Not only that, she was one of only two athletes to do so.
"It was incredible," Ashley said. "Everything went right, and I really was able to enjoy the moment."
So, what's next for the high school sophomore who just had the experience of a lifetime?
Well, after some time off to rest, Ashley will be back in the gym training for the 2018 competition season as she sets her sights on earning a spot at World's in 2018 — this time in Saint Petersburg, Russia.
---
×
Photos
Most recent Utah stories