Estimated read time: 6-7 minutes
This archived news story is available only for your personal, non-commercial use. Information in the story may be outdated or superseded by additional information. Reading or replaying the story in its archived form does not constitute a republication of the story.
This story is sponsored by Robert J. DeBry—more than 200 years of combined experience practicing personal injury law.
Christmas is a time to visit with family members and enjoy the season. If you want to have an enjoyable holiday break, opt for a good mix of activities and down time. One of the best ways to sit back and relax while sharing holiday cheer is with one or several family movie nights. Use this list of Christmas classics to get excited about Santa coming to town:
Whether you're a parent or a kid, you'll get a kick out of this John Hughes classic in which 8-year-old Kevin McCallister uses his quirky talents to defend his home against two would-be burglars. Slapstick hilarity and heartwarming lessons abound in this holiday favorite. If you just couldn't get enough, make a movie marathon out of it by watching "Home Alone 2: Lost In New York" as the fun continues.
Running time: 1 hour, 43 min. Rating: PG. Watch it on: various sites
Originally a beloved children's book, "The Polar Express" tells the story of a young boy who journeys to the North Pole and learns more of the magic of Christmas. Complete with meaningful music and the vocal talents of Tom Hanks, this movie offers some added Christmas spirit for the whole family.
Running time: 1 hour, 40 min. Rating: G. Watch it on: various sites
As one of the most adapted stories of all time, "A Christmas Carol" is a short story that teaches many lessons. Whether you prefer it with singing Muppets or a more Disney version, there's one out there for everyone. Ride along with Scrooge as he encounters the three different ghosts of Christmas, and finds out the true meaning of the holiday after all.
Running time: 1 hour, 25 min. Rating: G. Watch it on: HBO Go and HBO Now; various sites
The age of great Christmas movies hasn't passed, and Will Ferrel's "Elf" is living proof. Viewers follow Buddy, a man raised as an elf in the North Pole who journeys home to find his real dad and get him off the naughty list.
Running time: 1 hr 37 min. Rating: PG. Watch it on: various sites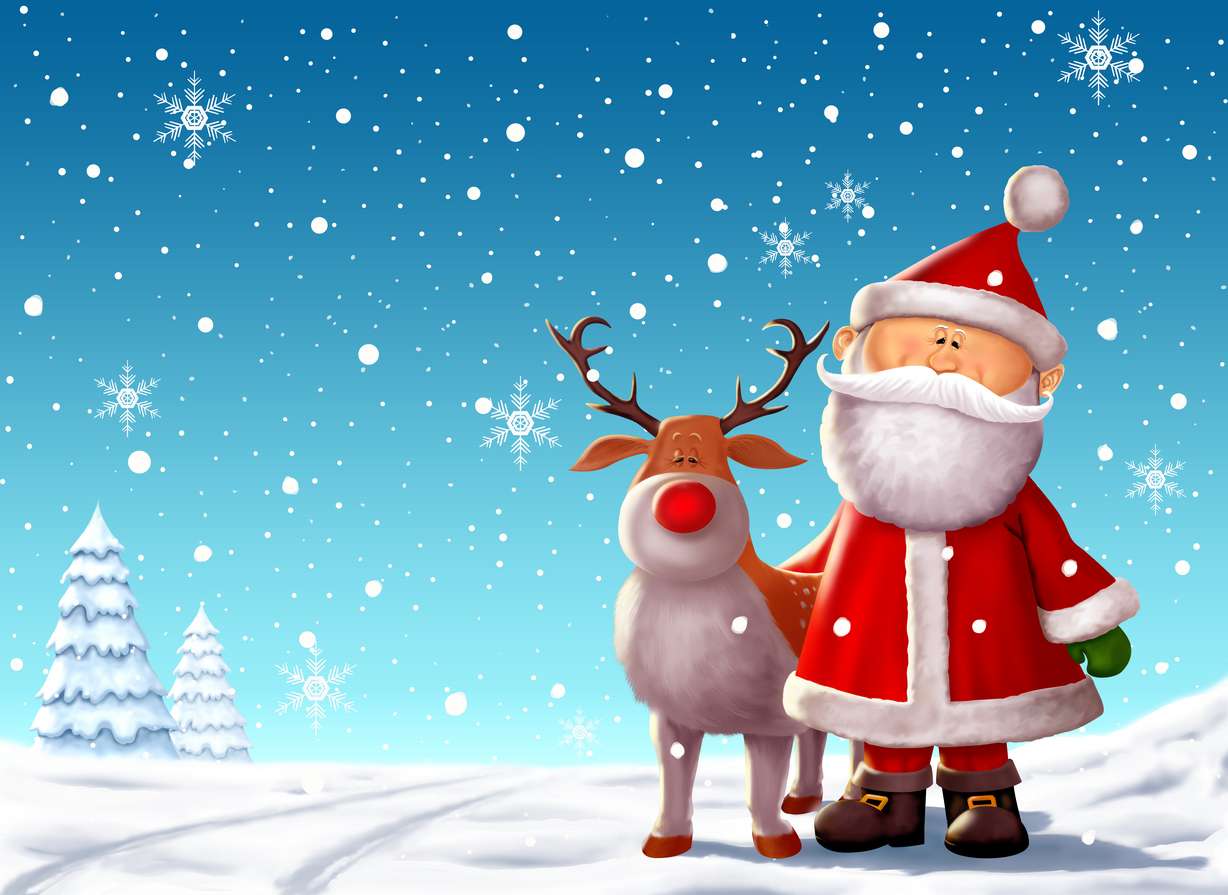 5. The Original Christmas Classics
Remember watching Rudolph the Red-Nosed Reindeer and Frosty the Snowman growing up? Regain that childhood magic and nostalgia with this collection of seven old favorites. Including "Santa Claus Is Comin' to Town" and "Little Drummer Boy" you can introduce these classic stories to your kids this holiday season. Purchase on Amazon.
This is another cherished Christmas children's book that became a beloved movie. Although the original 1966 version has its merits, there are definitely a few laughs in this live-action version of Dr. Suess' tale. Let your heart grow three sizes by watching Cindy Lou-Who help the Grinch realize what Christmas is really about.
Running time: 1 hour, 44 min. Rating: PG. Watch it on: Netflix; various sites
Some might prefer the classic 1947 version with a young Natalie Wood, but the color version is preferable in other ways. The remake lets you watch as a young girl works with a lawyer to prove that a man claiming to be Santa Claus is the real deal.
Running time: 1 hour, 54 min. Rating: PG. Watch it on: various sites
Another story that deals with the problem of Santa Claus comes in "The Santa Clause" where Scott Calvin (Tim Allen) and his young son wrestle with the question of the reality of Santa Claus and those who are all too grown up to remember Christmas through a child's eyes.
Running time: 1 hour, 37 min. Rating: PG. Watch it on: various sites
This Christmas season wouldn't be complete without a visit from the Peanuts gang. Help your children realize that Christmas isn't always about the presents, but about togetherness and giving everyone (even shabby Christmas trees) a chance in this heartwarming cartoon that teaches some pretty grown-up lessons.
Running time: 25 min. Rating: TV-G. Watch it on: various sites
If you've ever wondered where leg lamps and "you'll shoot yer eye out!" came from, it's time to finally watch 'A Christmas Story.' In this 1940s story, Ralphie (Peter Billingsley) is a typical 9-year-old with neighborhood bullies, dense friends and one Christmas wish: to get the Red Ryder BB gun. Enjoy general family silliness and holiday fun through this hilarious and must-have holiday film.
Running time: 1 hour, 34 min. Rating: PG. Watch it on: various sites
If you've ever heard Irving Berlin's "White Christmas," you need to see this film. Enjoy the dulcet tones of Bing Crosby and fellow cast members including Danny Kaye, Rosemary Clooney and Vera-Ellen. You can enjoy a crisp Vermont winter as you watch a set of performers come together to support their retired commander general. Filled with holiday cheer and quality song and dance, 'White Christmas' is sure to wow.
Running time: 2 hours. Not Rated. Watch it on: Netflix and various sites
If there ever was a must-see Christmas movie, this was it. George Bailey (James Stewart) has sacrificed all his life to help those around him, but finds himself in a rather tight spot one Christmas. Contemplating suicide, George meets an angel who helps him realize how much he has made a difference in people's lives, and how sad the world would really be without him.
Running time: 2 hours,10 min. Rating: PG. Buy it here
Robert J. DeBry wants your family to have the best holiday season, so if you happen to need a lawyer this Christmas, contact us.
×