Estimated read time: 5-6 minutes
This archived news story is available only for your personal, non-commercial use. Information in the story may be outdated or superseded by additional information. Reading or replaying the story in its archived form does not constitute a republication of the story.
This story is sponsored by KSL Cars. Your next car is waiting. Search Utah's largest selection of new and used cars.
Yes, we know *you* are a perfect driver, more than capable of handling your automobile in the snow. (Though it's possible you were the awful person literally shaving your face in the black Escalade with the right turn signal on from Draper to downtown Salt Lake City this morning…)
However, despite our collective confidence in our individual abilities, it's pretty well documented that Utahns got some drivin' probs. "Utah's drivers are the worst in the nation," according to a 2016 study by QuoteWizard, an auto insurance quote research site. The analysis also found that Utah is "second [worst] in the rankings for both accidents and speeding, as well as fourth-worst for minor citations." Safe to say it's not totally unreasonable to suggest that driving in the snow adds another layer of difficulties.
First and foremost, something so important it shouldn't have to be said.
This might be surprising for a state that is widely known for its disproportionate teetotalers, but the same study above found that "…Utah actually made the top 10 for DUIs, coming in at number nine." Unfortunately, that means the rest of us need to remember to drive as if any of the cars around us may be being piloted by some incautious, impaired idiot at all times. Please, for the sake of all of us, DON'T FR*CK*NG DRINK AND DRIVE! It's selfish, arrogant, and in the snow it's even more dangerous to drive buzzed or straight-up intoxicated.
Phew. Okay. Having said that, here are a few other basic tips (…reminders, admonishments, naggings…) to help you keep your snow-driving hygiene fresh and minty.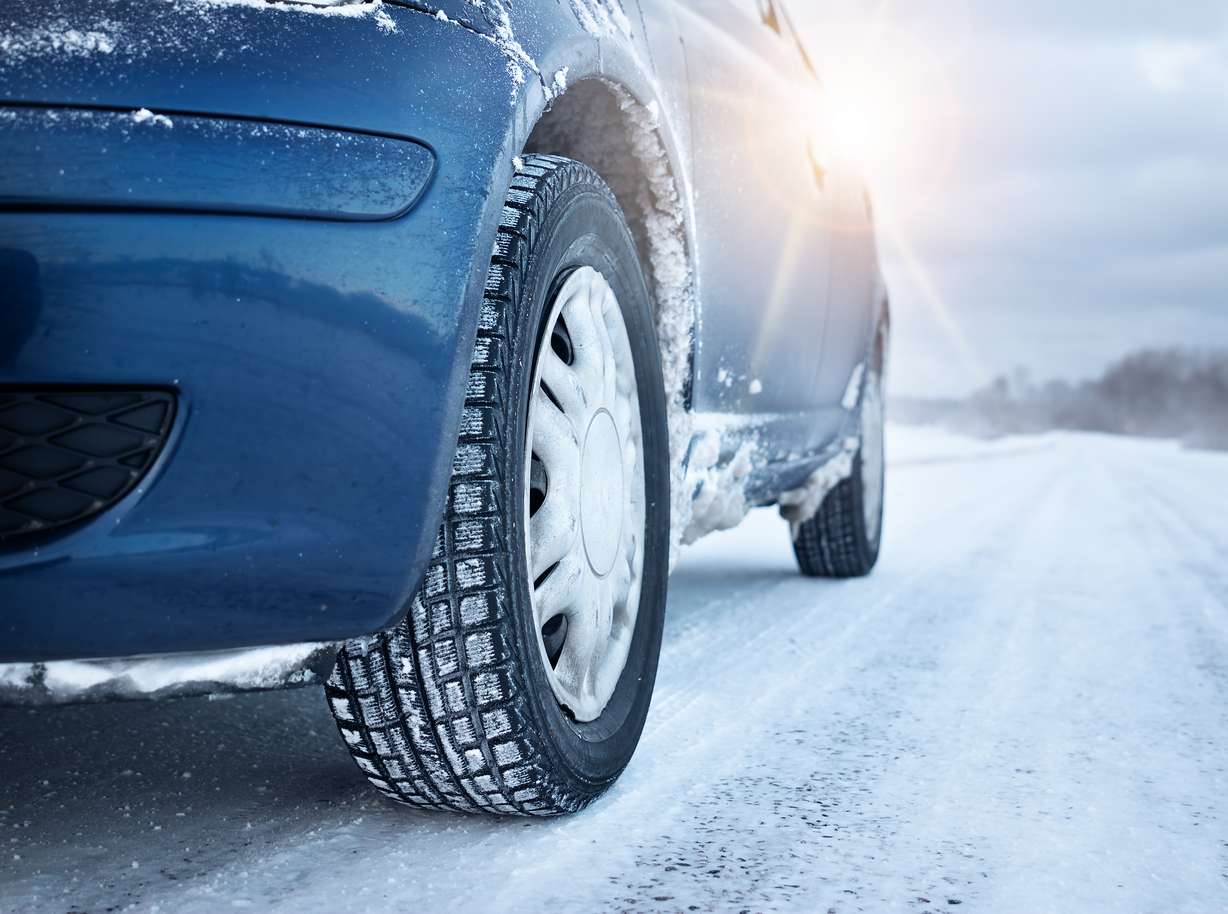 Second and fivemost, winterize yourself and your ride.
Uh, don't drive in your bathrobe. (Unless it's like a Patagonia 4-season bathrobe or something.) You could get stranded or in an accident. Also, keep a good ice scraper in the car and clear ALL the windows. For real. Don't be lame and do that groggy, Monday morning move where you make one small scrape in the frost and then end up looking like a raccoon peering out into the blizzard from behind your windshield.
Part of winterizing is also making sure you've got the right tires for the season. A lot of cars come with solid all-season rubber, but not all of them. Here's a good place to start to see what's right for you.
4WD and AWD increase traction but are certainly not foolproof — don't get overconfident!
You're probably somewhat familiar with the traction control limits of your particular vehicle if you have to pull out from a deep street curb or navigate a steep driveway on snowy mornings. But things moving at speed are different. Duh. You know that. Just remember you're not invincible because you have 4WD or AWD. If something goes down you can still lock into a skid. If you do skid, the prevailing wisdom is to turn into the skid. That means if your tail end starts going one way, steer your car in that same direction. Maybe go attempt some 2WD, 4WD, or AWD doughnuts in the church parking lot to get to know the limits of your car's handling. (But if someone from the bishopric yells at you, don't rat us out.)
Find a 4WD or AWD in time for winter!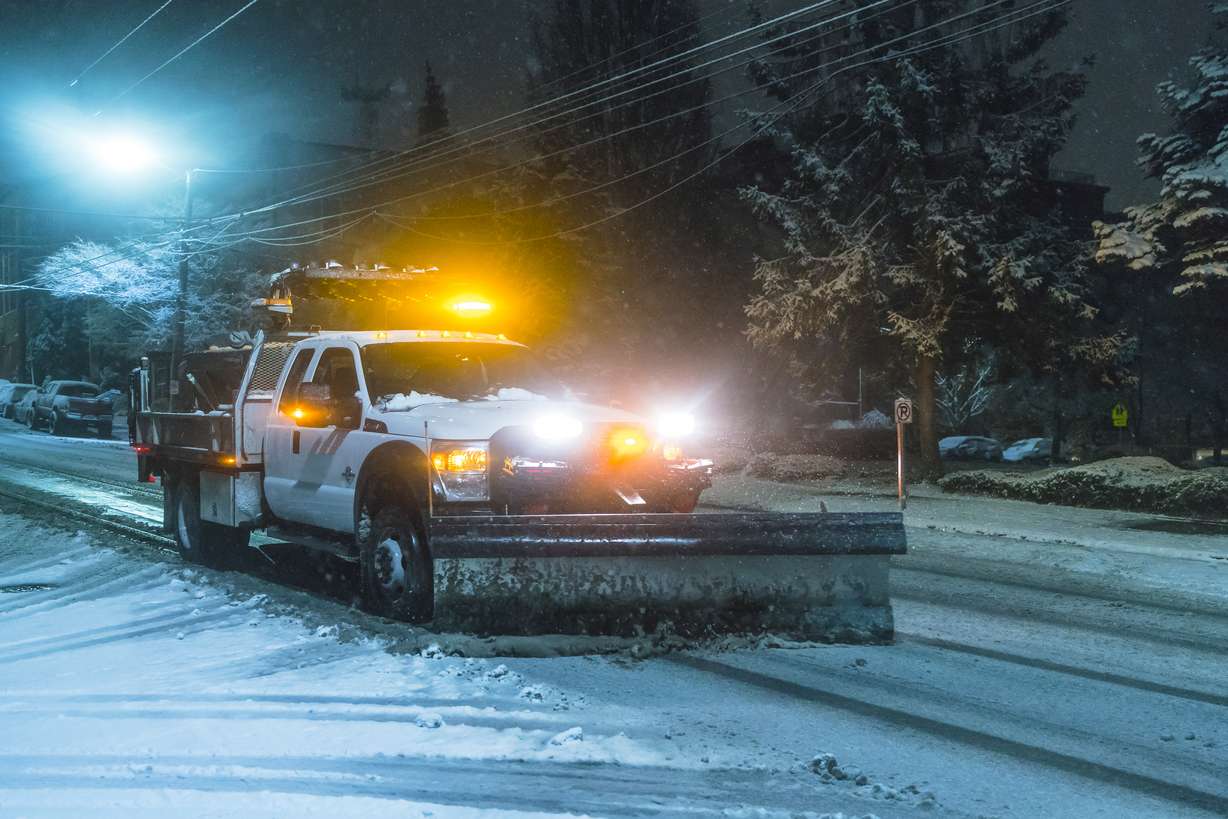 Don't crowd the plow.
Snowplows need to work unhindered so you can get where you're going unharmed. Make sure to stay at least 200 feet behind them. (That's about 15 car lengths.) It's not a great idea to hang out in the lane directly next to a plow and it's not necessary to ride your brakes or do anything differently if there's one behind you. If you're out front, go ahead and let them do their thing. They're pros at driving those in-real-life Tonka trucks.
Speed kills. Drive slowly and keep your distance.
"Keep your distance though, Chewie. But don't LOOK like you're trying to keep your distance. I don't know, fly casual." Sorry. Random Star Wars quote there. Point is, sorta like a rebel Wookie in space, you also need to keep your distance while driving on snow planet Utah. No tailgating. Seriously. Once your car loses traction, you're fighting the laws of physics. That super fancy AWD can't always protect you and your little Ewoks.
Start and stop "snowly"!
Hopefully, that pun is so annoying it will be stuck in your head forever. When you're on snow that means you're going to need a lot more room to do your thing. So it's always a good idea to "snow" down gradually, and please "snow" it's okay if you go "snowly." (Are you booing? You should be. You probably won't forget it though.)
Leave early and check conditions. Ain't nothing wrong with staying home!
Here's where the Type A personalities have their work cut out for them. The leave early part is easy, but the maybe staying home if it's "Snowmageddon" out there part is not so easy for those of us living that caffeine-addled go-go-nothing's-gonna-stop-us lifestyle. Same thing applies to just giving up and pulling over if the snow turns into whiteout. Relax. Have one of those stale mints you've been aging to tasteless perfection in your cupholder. Call your mom, tell her you're okay and you'll definitely try to make it to little Connor's birthday party two years from now.
That's it, really. Mostly, we'll be stoked if you just remember we're all pack animals striding these slushy, salty, icy Utah roads together. Herds of metal snow dogs trudging toward work or the ski resorts or JOANN Fabrics and Crafts. Keep your snow driving slow and vigilant and you'll help the whole pack travel safe.
Looking for the perfect vehicle to keep you safe this winter? Check out thousands of options on KSL Cars.
×