This archived news story is available only for your personal, non-commercial use. Information in the story may be outdated or superseded by additional information. Reading or replaying the story in its archived form does not constitute a republication of the story.
This story is sponsored by Robert J. DeBry—more than 200 years of combined experience practicing personal injury law.
From the snowy slopes that hosted the 2002 winter Olympics to the world-class ski resorts, Utah is known for having "The Greatest Snow on Earth." While the snow is a perk for avid skiers and snowboarders, Utah also offers a wide variety of winter activities that don't involve snow.
1) Go to a museum
For those who love the arts and sciences, wandering around the Natural History Museum is a great way to spend a Saturday or Sunday afternoon. Explore the different areas of the museum where you'll find everything from dinosaur fossil to brine shrimp from the Great Salt Lake. After you've explored the Natural History Museum, plan a visit to Thanksgiving Point for the following weekend. Thanksgiving Point offers two great museums: The Museum of Ancient Life and the Museum of Natural Curiosity. The Museum of Ancient Life offers a Jr. Paleo Lab for kids to learn hands out about fossils and excavations; while the Natural Curiosity Museum is an interactive fun zone for kids.
When you're back in downtown Salt Lake, check out The Leonardo, which also offers a variety of rotating exhibitions, making it a great museum to visit because it's always changing. If you like ocean-life, take a trip to the Living Planet Aquarium — an attraction that is fun for both kids and adults.
2) See a show
Salt Lake is a metropolitan city full of world-class theater, dance, and art experiences. Dance lovers can experience the beauty of Ballet West's "The Nutcracker" at Capitol Theater each December. For theater lovers, check out a seasonal performance of "A Christmas Carol" at the new Hale Center Theater in Sandy. Or, attend a play at the Eccles Theater — the theater alone is beautiful, plus you'll enjoy an amazing performance at any play or concert you attend. For those who love music, the Utah Symphony offers a beautiful evening of inspiring sounds. They offer a wide range of options, from classical music like Mozart to an evening of Harry Potter, you can catch it all at the symphony.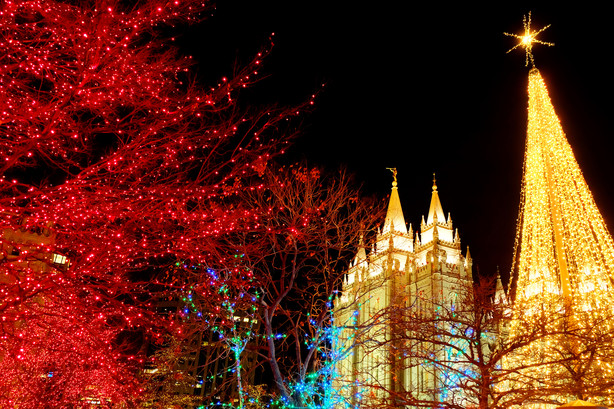 3) Visit Temple Square
Each year, 5 million people visit Temple Square in downtown Salt Lake City, according to Visit Salt Lake. Admission is free and visitors can take a guided tour of the grounds to learn about Utah history, see architectural wonders, and enjoy the rich culture of the state. Whether you visit Temple Square in the spring when flowers are blooming, or in the winter when the grounds are covered in twinkling lights, you won't be disappointed by the miraculous Temple Square and city center. After visiting Temple Square, walk down to City Creek mall where you can window shop and peruse the shopping center.
4) Attend a sporting event
Whether you bleed red or blue (or Jazz purple), attending a sporting event is a great winter activity that everyone can enjoy. Cheer on the Utes or the Cougars at a basketball game. College basketball games are full of energy and excitement and are a great activity for the whole family. If basketball isn't your thing, cheer on the Grizzlies, Utah's hockey team, at a fast-paced and thrilling game.
5) Stroll Park City
Park City is located about 30 minutes from downtown Salt Lake. If you're looking for a fun activity this winter, strolling up and down Main Street in Park City is a great way to spend the day. Main Street has multiple art galleries, shops, and restaurants that welcome visitors every day of the week. If you visit Park City in January, you may be lucky enough to run into a celebrity attending the Sundance Film Fest.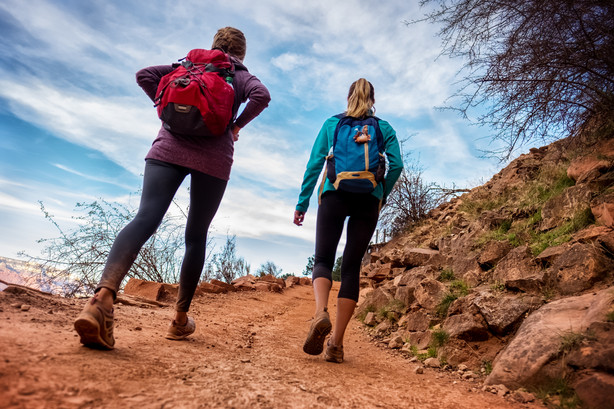 6) Go hiking
Because the lower valleys of Salt Lake don't receive snow like the high-altitude peaks, hiking is often an option year-round. For those looking to enjoy the crisp, winter air and get out of the house, consider hiking around Ensign Peak near the capital. Also, some of the lower trails in Big and Little Cottonwood Canyon are a great option for an evening or weekend hike. And if you're looking for some sunshine and warmer weather, hiking down South in Moab or Zion is always an exhilarating experience.
Utah has hundreds of activities and entertainment options that don't require snow. Instead of staying cooped up all winter, get out and enjoy the activities that Utah has to offer this winter.
If your winter activities result in needing legal assistance, contact Robert J. DeBry.
×