SALT LAKE CITY — Remember when being a kid meant playing outside, sunup to sundown, and checking back in with our parents around dinnertime?
That was then.
This is the era of technology. Where smartphones and apps bond to form a practically foolproof way of detecting your child's every move when they're out of your sight — practically.
So, tracking apps come to the rescue. They claim to help locate people fast. The KSL Investigators decided to put several tracking apps to the test.
Testing Tracking Apps – our method
First, the KSL Investigators recruited a small army of kids, moms, and, of course, smartphones.
After reading a variety of news articles about apps that can zero in on a person's location, the team selected five — from free on up — to put to the test.
Location apps must be downloaded to each phone that'll be tracked, and the phones must be paired. This can take 30 minutes to an hour, depending on the app and how many phones are being used.
MM Guardian
"I have five different kids in four different schools," said mom Stephanie Ashcraft.
She uses the app MM Guardian to locate her kids in an instant.
"If we need to find them in an emergency, we can find them," Ashcraft said.
She pays about $70 a year for her entire family to use it.
"I hit a button on my phone that tells me, 'Locate their device,' and it tells me where they're at," she said.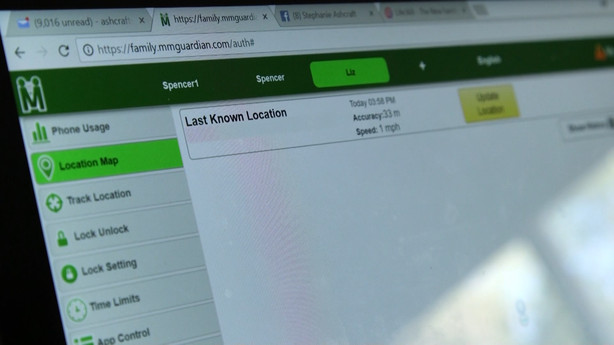 Ashcraft said it's so precise that the family once located her son while he was in the middle of a run, as they needed to go pick him up for family pictures.
Ashcraft and her daughter Liz demonstrated the app for the KSL Investigators. Liz drove to a grocery store, while our camera zeroed in on Ashcraft's phone as she tracked her daughter. When she got to the store, Ashcraft was able to tell right where Liz was parked.
With MM Guardian, you can see who your child is texting with, which apps they use most, and much more.
She does have one big concern with tracker apps in general.
"If the phone is off or out of the area network coverage, it doesn't work," Ashcraft said.
Family Tracker
What you see is what you get with Family Tracker. About all it does is track location.
KSL Investigators downloaded the app to reporter Debbie Dujanovic's iPhone and producer Sloan Schrage's Android.
The cost: $3.99 for the iPhone app and $4.99 for the Android app.
Dujanovic hopped in the car to meet her daughter at a ballpark in Murray. Once she arrived, Dujanovic texted Schrage to see if he could locate her.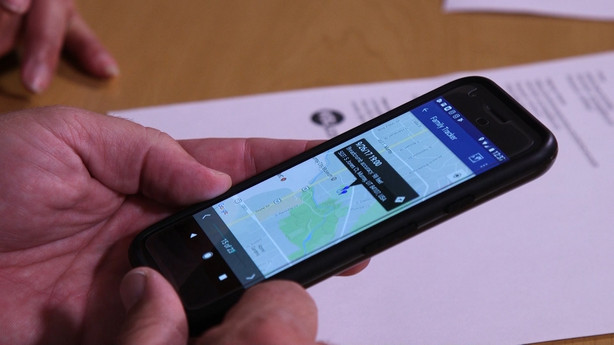 "Looks like you're at a ballpark off Vine Street in Murray," Schrage replied.
"Did you find me right away," Dujanovic asked. "I did," replied Schrage.
But after Dujanovic left the ballpark, the app inexplicably stopped sending her location to Schrage's phone. In all, it lost Dujanovic's location for 10 hours that night, even though her phone was on.
Mom Sarah Kimmel said it could be because Dujanovic uses an iPhone.
"I can't stress enough the importance of having an Android for your kids versus an Apple device," Kimmel said.
Besides raising two kids, she runs a tech website for families.
"For 15 years, I fixed servers and computers for small businesses," Kimmel said.
She believes Android's design does a better job using various location technologies to find you.
Boomerang
Kimmel uses the app Boomerang to locate her elementary school-age children.
"I love it," she said.
The app lets her control how much time the kids spend on apps — such as YouTube Kids. It also monitors calls and texts and tracks their whereabouts.
"It's not going to track their every step, I'd have to keep updating it (for that feature)," Kimmel said.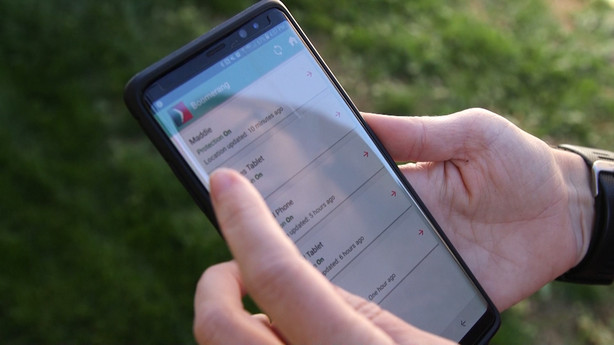 To test the app's tracking capabilities, Dujanovic took Kimmel's children to a park. Then the kids phoned home to ask if mom could see exactly where they were.
"You're near the pond," Kimmel said.
"Yeah, that's where we are," replied her son Michael.
Kimmel pays $12 a year per device.
Life 360
For this test, the KSL Investigators chose to download the free version of Life 360.
It lets you set automatic alerts that notify you when your child gets to school — or any other location.
Among other features, it also tells you how much juice their phone battery has left.
The team decided it was time to track their boss' location to see how accurate it was. It was accurate. It showed every place she visited: the grocery store, the hobby store and the mall. Never on a workday, of course.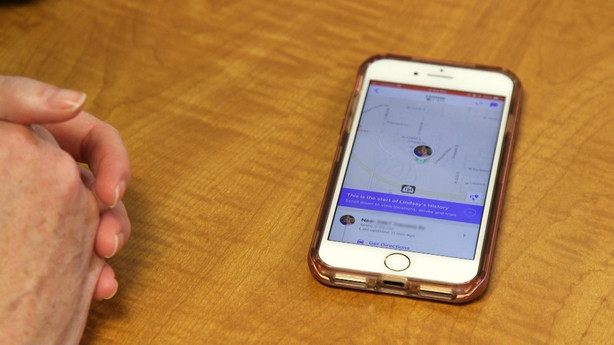 Find My iPhone
Both Apple and Android have built-in apps that allow you to track your child for free. By adding your kids' iPhones to your Apple ID, you can find them on a map by using Find My iPhone. You'll need to make sure the app is enabled on your child's phone. Its accuracy depends on how strong the GPS signal is, but the app also uses cell towers and Wi-Fi to help get a good location.
Android's Find My Device does the same as well.
×
Photos
Related Stories