Estimated read time: 2-3 minutes
This archived news story is available only for your personal, non-commercial use. Information in the story may be outdated or superseded by additional information. Reading or replaying the story in its archived form does not constitute a republication of the story.
PLEASANT GROVE — An automatic CPR machine is being credited with saving two lives after it was donated to the Pleasant Grove Fire Department earlier this year.
The LUCAS chest compression system is used to treat patients with sudden cardiac arrest through consistent "high-quality chest compressions," according to LUCAS's official website.
The CPR machine was donated through the Firehouse Subs Public Safety Foundation.
Deputy Fire Chief Andrew Engemann said the station has seen success with the CPR machine.
Engemann, a firefighter for nearly 27 years, found it helped his team free up a first responder during a life-saving operation.
"It'll take three or four guys sometimes just to accomplish what you want to do," he said. "If you are able to free one person up for just a short time to do a few more things, it can make a big difference in the outcome."
Firefighter Sarah Domyan has experienced situations like Engemann described first hand. Domyan is trained to use the LUCAS device and said it is easy to operate.
"It will just do continuous compressions," she said. "This is really helpful especially when we are moving the patient because we can't do them manually."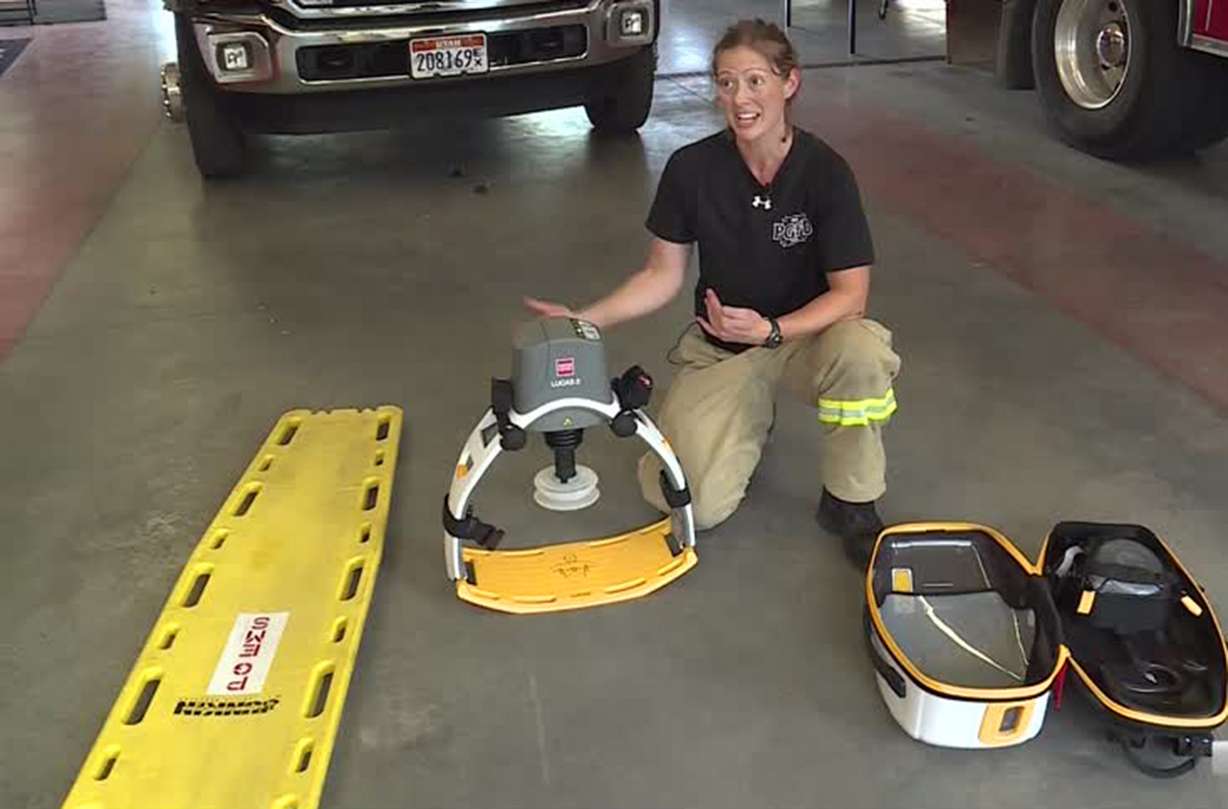 The $23,000-device was just one of nearly a dozen pieces of equipment donated to four Utah County first responder departments through the Firehouse Subs Public Safety Foundation.
The American Fork Fire Department received extrication equipment, the Lehi Police Department received tactical helmets, and the Utah County Sheriff's Mounted Posse received 18 radios and remote speaker microphones.
Engemann said his team hopes they never need to use their donation but is glad this it's now part of their fleet.
"It's tools (like these) basically at our fingertips that we can use to help other people and do things like that, it is great," Engemann said.
×
Photos