Estimated read time: 3-4 minutes
This archived news story is available only for your personal, non-commercial use. Information in the story may be outdated or superseded by additional information. Reading or replaying the story in its archived form does not constitute a republication of the story.
SALT LAKE CITY — In 2015, liver cancer killed nearly 790,000 people worldwide, according to the World Health Organization. Now, a team of researchers at the University of Utah is hoping to drastically reduce that number, especially in developing nations.
Led by chemistry professor Marc Porter, U. surgeon Courtney Scaife and Nano Institute of Utah research associate Jennifer Granger, the team has created a portable screening test that will detect whether or not an individual is at risk for liver cancer — in 2 minutes. Screening for liver cancer currently requires lab blood tests, ultrasound imaging and a good, long wait.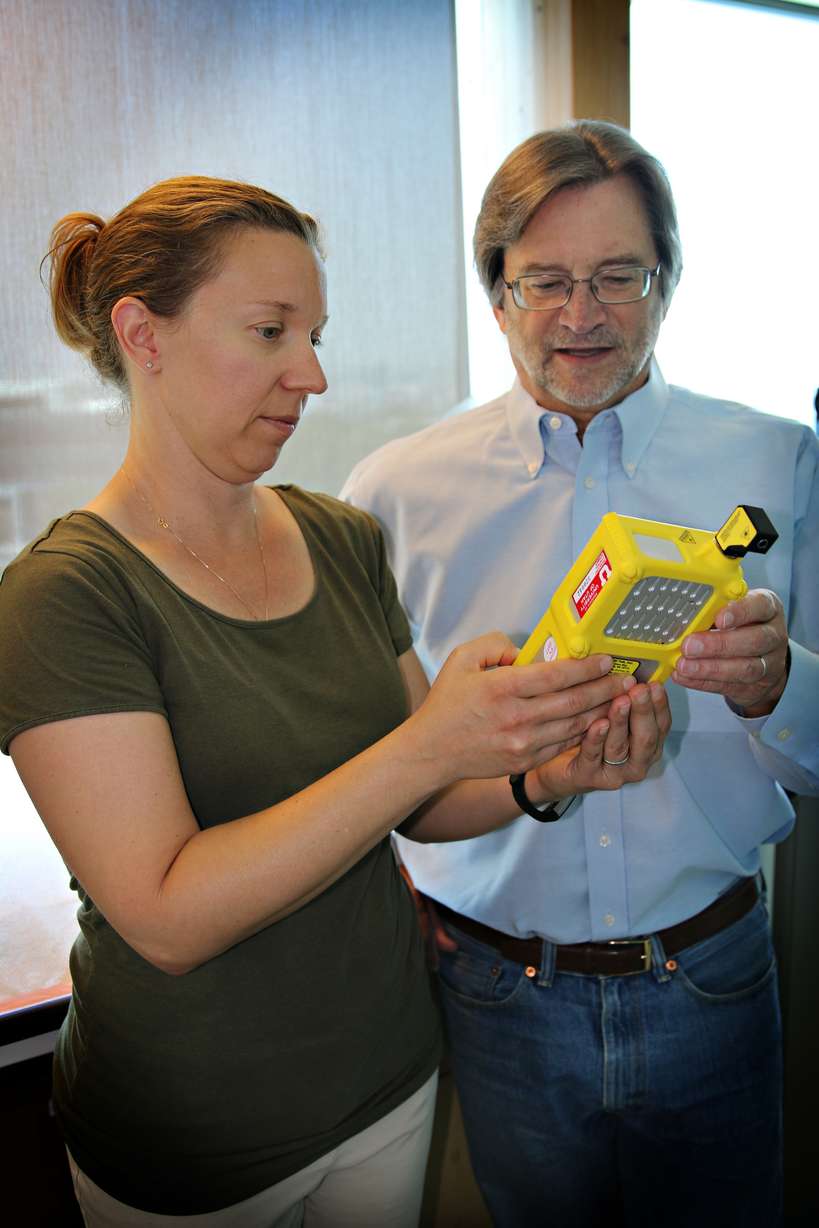 For many in developing countries, a screening test would involve a trip to a major city, costing more than a month's salary. Instead, the team's test can be administered wherever the patient is and researchers are working to lower the cost of the screening to $3 per test. If the patient shows signs of liver cancer, they then undergo more rigorous tests to diagnose the disease.
The team has identified five biomarkers specific to liver cancer that they believe the test will be able to catch. So far, the test can recognize one of the markers called alpha-fetoprotein, which is a marker of stress.
"When tumors grow, … new material and new tissue appear," Porter said. "(Alpha-fetoprotein) is a marker of that kind of event. … Now what we've got to do is figure out how to measure the other four markers and then prove it out in testing patients."
The test uses a small plastic cartridge with a paper membrane that traps any alpha-fetoproteins found in a drop of blood. The tester will then use a drop of gold nanoparticles, which tags the biomarker trapped in the paper membrane. If the marker is in the blood, a red spot appears.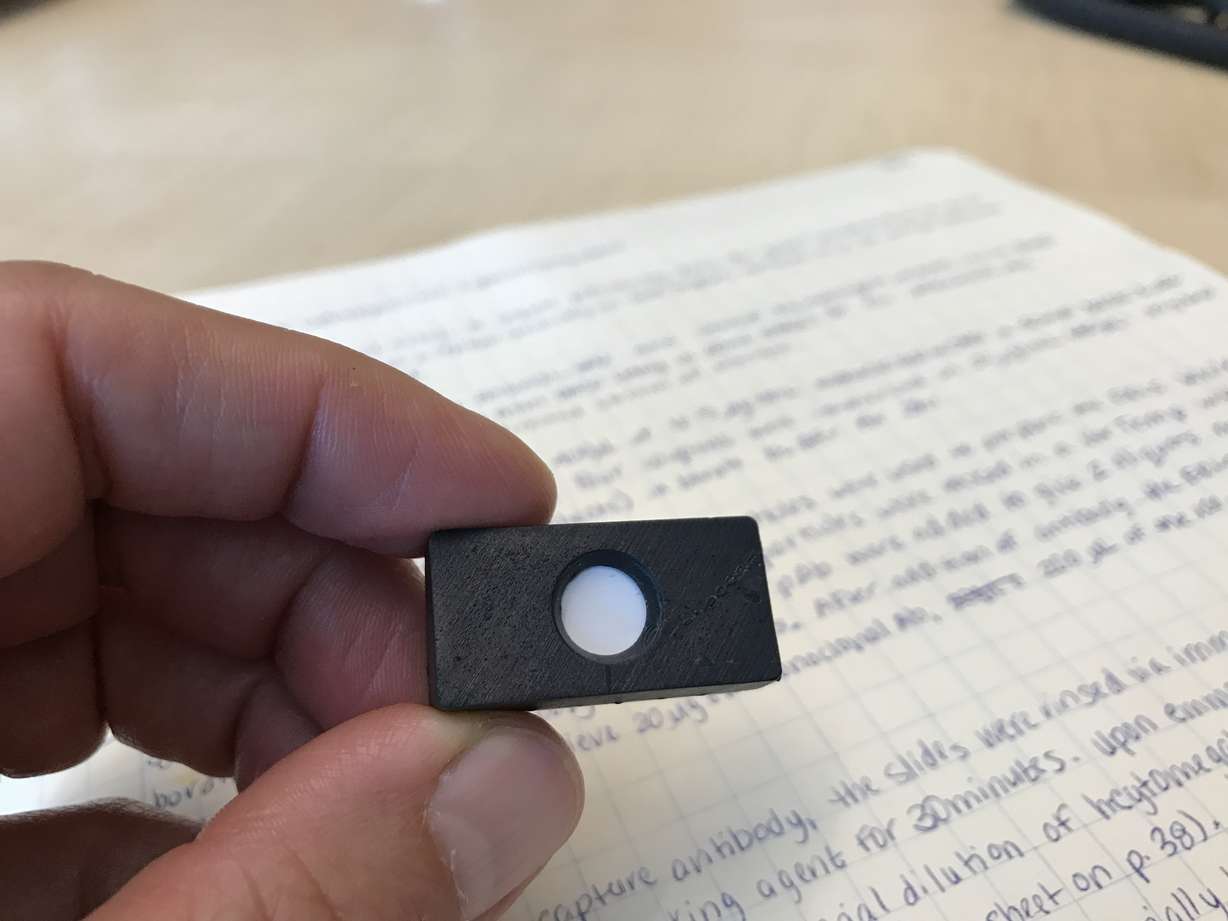 "We hope we can take one small droplet of blood and measure out ... all five markers. That's our ultimate goal," Porter said. "But again, we haven't proven that. We have ideas and we have some confidence, but when you start wrestling with patients and the heterogeneity of everybody, you never know what you'll run into."
The researchers also hope they will one day be able to use an even less-invasive method by testing urine or saliva. The test may also be easily modified in the future to detect other infectious diseases like tuberculosis, malaria and dengue fever.
The team wants to travel to Mongolia in the spring of 2019 to try the test on patients there. The East Asian country has the highest rate of liver cancer in the world.
"The plan is to go to five or six different locations in Mongolia where there are patients and individuals that have come in as part of their routine exams, and then take the sample and run it and see what's going on," Porter said.
Porter stressed that the team has a long way to go before the test is "ready for primetime."
"We're excited, that's for sure, and these are the kind of things that bring you back in," Porter said.
The team published their research in the latest issue of the peer-reviewed scientific journal "Analytical Methods" describing how the test works for alpha-fetoprotein.
×