Estimated read time: 5-6 minutes
This archived news story is available only for your personal, non-commercial use. Information in the story may be outdated or superseded by additional information. Reading or replaying the story in its archived form does not constitute a republication of the story.
MONTICELLO — A Special Forces soldier killed Wednesday in Afghanistan is remembered in his hometown as a scrappy champion wrestler who felt called to protect his country from a young age.
Army Staff Sgt. Aaron Butler, 27, died in an explosion while he was clearing a booby-trapped building in the eastern part of the country. The Utah National Guard member knew as a youngster he would become an elite soldier, said his wrestling coach Kent Adair.
"He wasn't a sit-in-the-back-row kind of guy," Adair said. "That's probably why he got killed — because he was the first one through the door. That was his nature: I'll handle it for you, I'll take care of it. He was a leader. He wasn't a follower."
Adair and more than 200 others gathered at Veterans Memorial Park in Monticello Thursday evening to honor Butler at a somber vigil attended by several veterans in uniform and many who brought American flags.
"In a life that was all too brief, our dear son and brother made the ultimate sacrifice for his country," his family said in a prepared statement. The Butler family said he personified the Army's values in everything he said and did.
"While we are heartbroken to become a gold star family, we honor Aaron's service and sacrifice. Aaron was a strength to us, an inspiration to those around him, and a joy to have in our family."
Butler is one of four soldiers who graduated with honors from the Army Green Beret Special Forces Qualification Course in January 2016, according to the family.
He started visiting home more often, said Adair, who last saw Butler when he returned to visit family in January. The soldier was concerned about his girlfriend staying safe during his deployment, Adair said.
"That's what worried me about him going over there. He didn't care about his own safety. He cared about other people's safety, cause that's who he was," Adair said.
Butler was with a group of Utah National Guardsmen clearing a building in eastern Afghanistan on Wednesday when a bomb went off.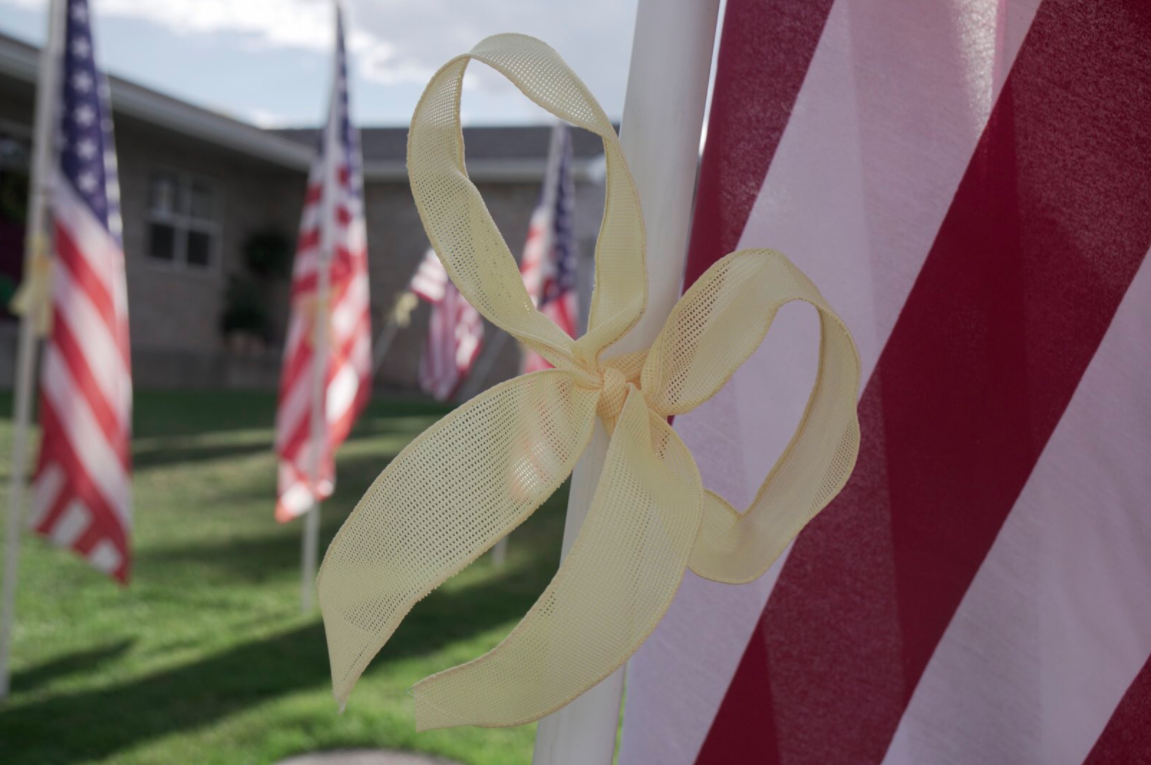 Gov. Gary Herbert at a Thursday news conference said Butler was with a group of Utah National Guardsmen clearing a booby-trapped building for "safety purposes" when the shrapnel flew, killing Butler.
The other 11 sustained "various degrees of injury," Herbert said. Eight were Utah residents and three live out of state, he said, though they are all members of the Utah National Guard.
Family spokesman Bill Boyle said Butler was a career military man.
"His parents, when they heard a Utah National Guard soldier was killed in Afghanistan, they breathed a sigh of relief because they considered him a full-time member of the U.S. Army and not affiliated with the Utah National Guard. But he was with this National Guard group. They were all 12 together," he said.
Butler was very well-known in Monticello, being born and raised in the small southern Utah town, Boyle said.
"He was an absolute force of nature," he said.
Butler was the seventh of eight children, and one of seven brothers. He was a four-time state wrestling champion for Monticello High School.
Related
The teen who started his freshman year at what his coaches estimated was about 90 pounds developed a singular mindset.
"His high school wrestling career is legendary. He was just so dedicated and focused and relentless," Boyle said.
Butler applied the steadfast determination to his military goal, reading all he could on Special Forces in the U.S. Army, Adair said. It was during high school that he joined the Utah National Guard. He graduated in 2008.
From 2009-11, he served a mission in Ghana for The Church of Jesus Christ of Latter-day Saints.
On its Facebook page Thursday, the Monticello wrestling team posted: "Always with us never forgotten. We love you Aaron!"
"It's a sad day for Monticello, for the Butler family, for the entire state of Utah, for the nation. He gave the ultimate sacrifice and was doing something that he dearly loved," Boyle said.
A funeral service for Butler is expected to take place Aug. 26 in the Monticello Stake Center. The sergeant will be buried in Monticello Cemetary.
As word spread of Butler's death Thursday, many took to social media to express their condolences and share memories.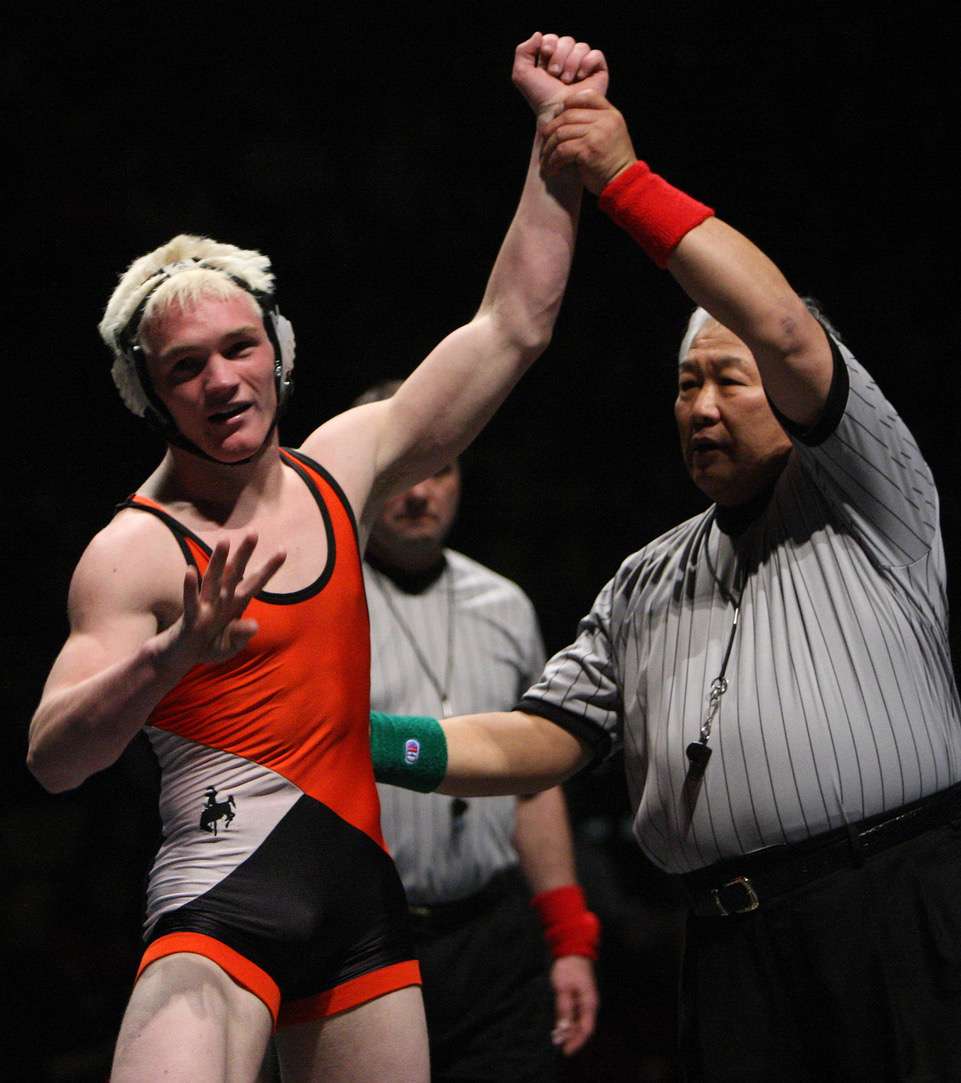 "This kind of thing happens every day, but it's scary when it is someone that you know. Aaron was an incredibly hard worker. I remember seeing him wrestle and being amazed at how much heart he puts into things. The Butler family is in our prayers," one man posted.
The San Juan County Commission released a statement Thursday afternoon, saying county officials' "hearts are broken" and it was praying for the Butler family.
"We will remember Aaron as a man that gave his life so that we may continue to live in the land of the free. His selfless service will not go unremembered or unthanked because we will remember and show gratitude to his family. We also send our prayers to the other members of Aaron's unit that were wounded during the mission and wish them a speedy recovery," the statement said.
Herbert said he would call the families of all 12 service members on Thursday to offer support, and said Butler's death is a reminder the war on terrorism continues.
"Our men and women are serving in very difficult places throughout the world," Herbert said.
At the Utah National Guard on Thursday, the mood was "very somber," spokeswoman Ileen Kennedy said.
"My heart aches for the loss and sacrifice of our members and their families," said Maj. Gen. Jefferson Burton, adjutant general of the Utah National Guard. Burton said he believes defending the country is important and dangerous "but this realization does little to console me during times of loss such as this."
Utah's congressional representatives on Thursday said they were praying for the family and were grateful for those who put their lives on the line to defend the nation.
Sen. Mike Lee issued a statement saying his heart goes out to the family and others whose loved ones are serving in the region. And Rep. Rob Bishop said he was praying for the Butlers, along with the other injured service members. Sen. Orrin Hatch also said he spoke with the Butlers to express his gratitude and sorrow.
×
Photos
Related stories
Most recent Utah stories