Estimated read time: 1-2 minutes
This archived news story is available only for your personal, non-commercial use. Information in the story may be outdated or superseded by additional information. Reading or replaying the story in its archived form does not constitute a republication of the story.
SPANISH FORK — Utah County Sheriff's deputies are asking for help to identify the rightful owner of three valuable sculptures discovered on a remote hillside.
Sgt. Spencer Cannon said the bronze sculptures were spotted in 2015 outside Cedar Fort by a man who was hunting for deer antlers. Two years later, the police are trying to help find the owner.
"The area is covered with brush and overgrowth and sage brush, and then all of a sudden (he) comes across statues," Cannon said. "You wouldn't be able to do that or plan on doing that twice in your life, let alone once the way these were found."
Cannon said it was unclear how the 2- to 3-foot tall sculptures, which are valued at roughly $5,000 apiece, made it to the area.
"We believe that they were probably stolen," Cannon said. "There's no legitimate reason why something like this would be where they were found."
Cannon said detectives are not naming the local artist and elected to make public only one sculpture of a smiling boy riding a snail to ensure the three works of art are reunited with their proper owner.
The artist had no record of a sale of the sculptures that would identify the owner, detectives said.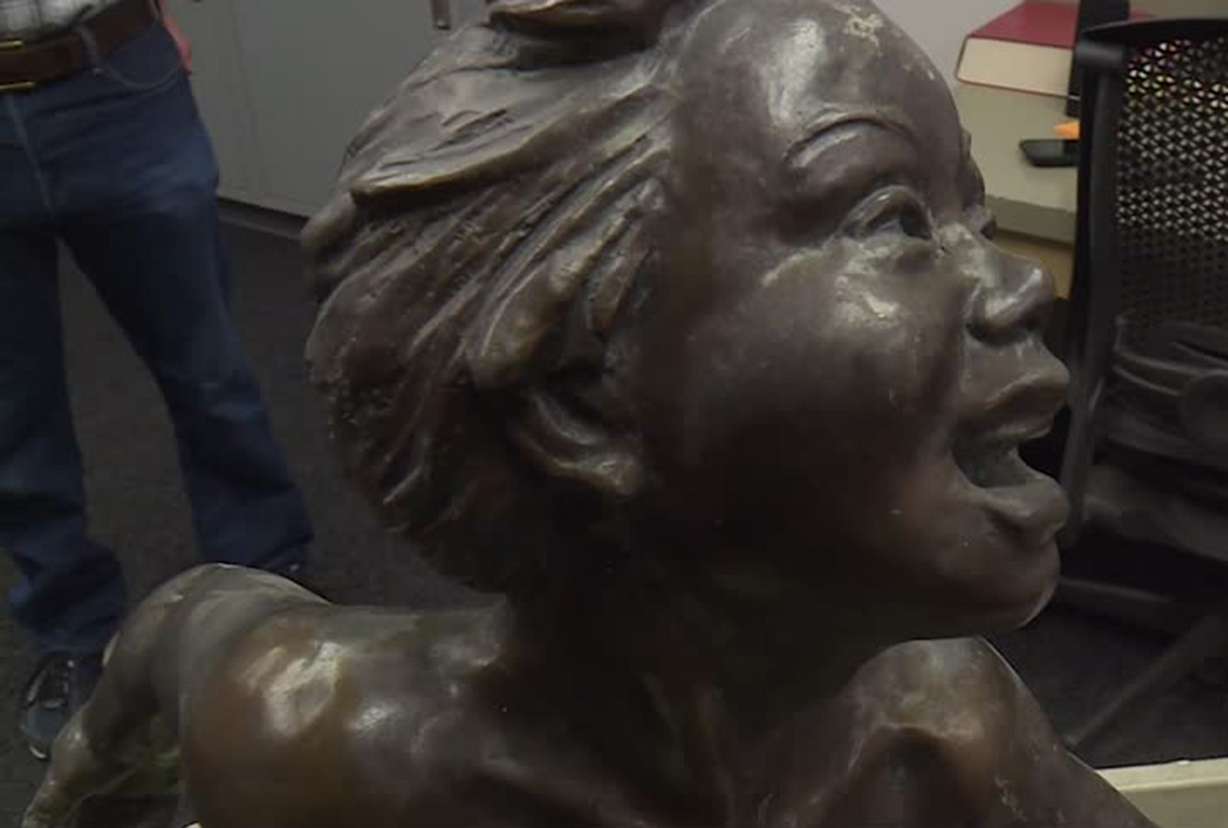 Cannon said anyone with information that could help identify the owner is asked to call the Utah County Sheriff's Office at 801-851-4010.
×
Photos
Most recent Utah stories