Estimated read time: 5-6 minutes
This archived news story is available only for your personal, non-commercial use. Information in the story may be outdated or superseded by additional information. Reading or replaying the story in its archived form does not constitute a republication of the story.
AMERICAN FORK — A man who went missing Thursday went to a doctor complaining about heart issues that same day, and had been acting strangely in the days before his disappearance, police said Tuesday.
Paul Swenson, 30, was last seen Thursday driving from his home to an appointment in Salt Lake County. His 2016 BMW X6 four-door sedan was found Friday morning by Salt Lake police near Parkview Elementary School, 970 Emery Street.
While the search continues, authorities are trying to piece together the days leading up to his disappearance.
Swenson visited a doctor hours before he went missing with a complaint about chest pains, American Fork Police Sgt. Josh Christensen said. Swenson's wife, Ashlee, told police Swenson had been "talking randomness" and acting strangely over the past several days.
"He was just not making sense in a lot of the things he talked about. The way he was acting was just very strange and just odd behavior for what he is normally," Christensen said.
Swenson has no history with mental health illness or medical problems, Christensen said, but authorities fear Swenson was not in the right state of mind when he vanished, which is why they continue to push forward with the investigation.
"It's led us to still be concerned he may be still going through some mental health crisis or something similar," Christensen said. "It's why we're continuing to push forward as much as we are."
Police have received several tips that Swenson left on his own. But Christensen said statements made from Swenson's wife have prompted the police to believe he's not "freely wanting to escape."
Christensen added there is no indication Swenson has left Utah or the country. Police are investigating to see if someone was with the Swenson when he left in the vehicle, since items found in the vehicle did not belong to Swenson.
Investigators don't believe foul play is involved.
Ashlee Swenson posted a video to social media Monday pleading for help in finding her husband.
"He is such a light in our lives and he brings so much happiness into our world," she says in the video. "I want him to know that where he is, whatever happened, we are here and we have so much love and support. We just need him."
[!!Link in profile to share!! The messages and support we have received is the light lifting us and giving us hope. Thank you so much for your personal messages and DM's it all helps so much, if you have any information please call the number at the end of this video. We have so much hope that we will find him! Thank you so much @haileydevine for making this 💕🙏🏼💕#findpaulswenson](https://www.instagram.com/p/BXLuBMYhKH9/) A post shared by A S H L E E S W E N S O N (@ashlee.annn) on
The search for Swenson continued Tuesday, with a command center set up at the Lions Recreation Center, 1661 E. Murray Holladay Road, in Holladay. Volunteers were meeting to work on a new canvassing strategy, said Linden Baker, who is helping coordinate in search efforts. Baker said
More than 300 volunteers helped search for Swenson Monday and more than 3,000 flyers have been posted from Ogden to Springville, Baker said. In addition, billboards have been up on I-15 from Boise, Idaho to St. George.
On Tuesday, Mary Ann Swenson said she was grateful that police and dozens of volunteers were searching for her son.
"We need eyes. We need ears. We need people to be out looking," she said.
A vigil was set for Wednesday night at the Holladay Lions Recreation Center, where community members were expected to pray for Paul Swenson to be found safe.
Friends of the American Fork husband and father of a baby girl said over the weekend that some people reported spotting him near the Road Home shelter in Salt Lake City's Rio Grande neighborhood, but it wasn't clear if the leads were accurate.
Hundreds of people searched throughout the weekend for Swenson near where the car was found. Several missing person flyers have been posted throughout the Salt Lake and surrounding valleys.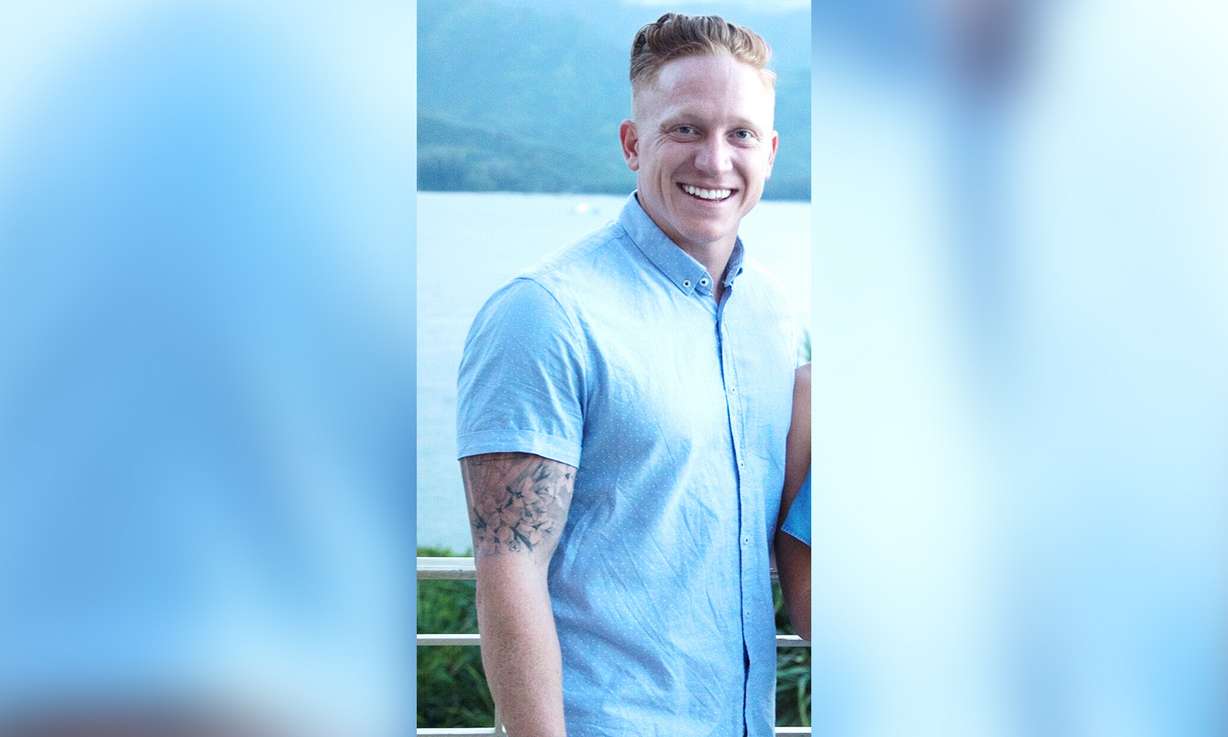 Swenson is described as 6-feet tall and 190 pounds with red hair and hazel eyes. His hair is short on the sides and longer on the top, police said. He was last seen wearing a heather-gray short sleeve shirt, black jean pants and black Converse shoes. He has a half-sleeve tattoo on his right arm.
Anyone with any possible information about Swenson is encouraged to call American Fork police at 801-794-3970 or Salt Lake police at 801-799-3000.
"We're very concerned for him and his safety. We're taking it very seriously," Christensen said. "We've been working closely with the family, with the Salt Lake Police Department, the Unified Police Department, South Salt Lake, as well, just to try to collaborate and come up with a resolution that we can hopefully find him.
"We're still very positive that we'll be able to locate him and that he'll be OK."
Contributing: Annie Knox
×
Most recent Utah stories