Estimated read time: 2-3 minutes
This archived news story is available only for your personal, non-commercial use. Information in the story may be outdated or superseded by additional information. Reading or replaying the story in its archived form does not constitute a republication of the story.
WEST VALLEY CITY—He is far from an official greeter, and he isn't even on a main road.
Despite that, Max Diaz spends countless hours waving at every car he sees from his spot along Cultural Center Drive in West Valley City, and he's been doing it for years.
"I established myself here way back then, trying to get any kind of help I can," Diaz said.
Diaz — who maintains he lives out of a nearby field — stands patiently and clutches a cane with the hand that's not actively welcoming passersby. Only a chair, a cooler and bags of personal belongings keep him company while he stands for hours waving at people.
Sometimes he listens to "oldies" music through headphones and a pocket radio.
"I haven't been home in years," Diaz said. "I have no address, no nothing to go on."
Diaz doesn't have a sign and doesn't openly beg, but drivers who appeared to appreciate his greeting stopped Thursday afternoon to give him food, water and money.
"These people that help me — that's how I make it," he said.
Diaz said he prefers life in the elements to life in a shelter.
"You have to be able to deal with it either which way — whether it's cold, hot, rain, you know — because that's outdoor living," he said. "I already know about them (sic) shelters. You ever been in one of them (sic) shelters? Shoot. Them (sic) things —they're terrible. You get in a fight there, you're liable to not wake up in the morning."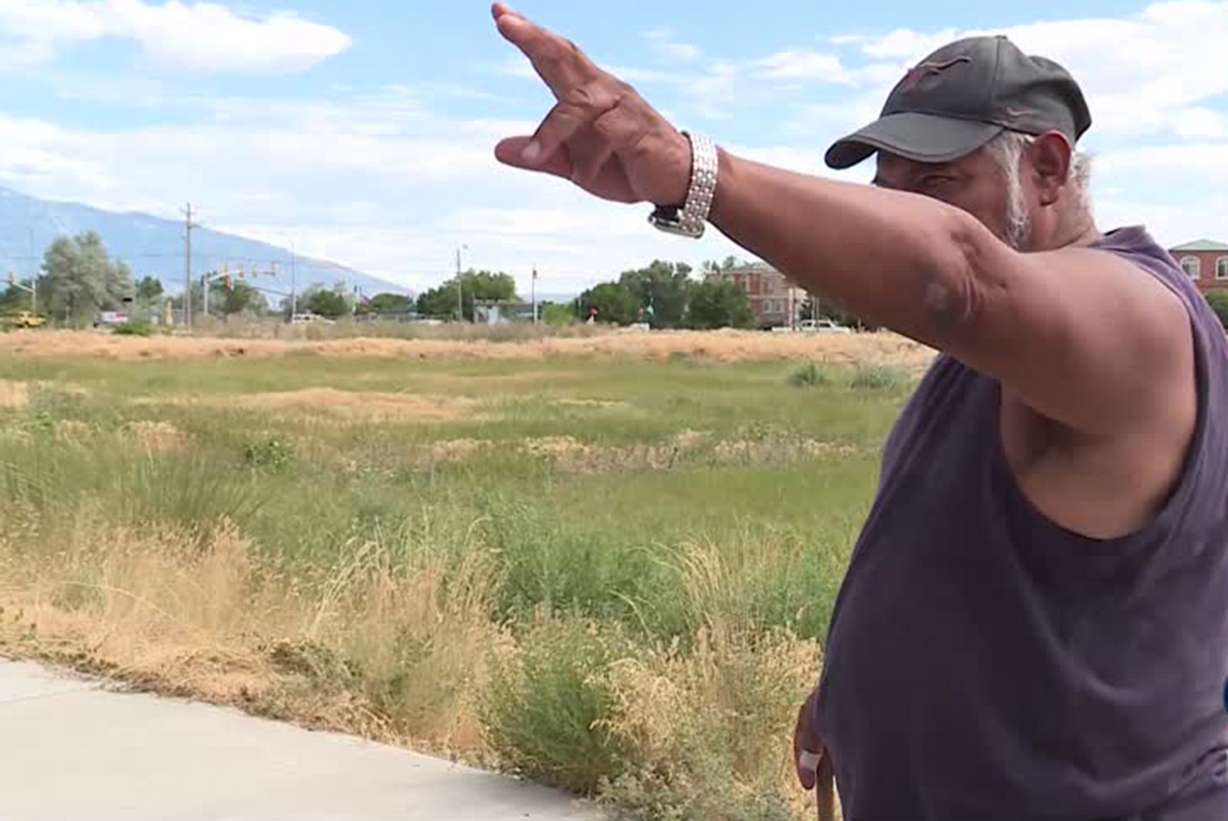 Diaz talks of being stuck and of going home somehow.
"I'm tired of being out here," he mumbled to himself once.
But despite his circumstances, Diaz maintains an unbroken spirit.
"That's life, you know — you have to make it, one way or another," Diaz said. "It's either this or the shelters or you just give up on life and drop dead. And I don't believe in dropping dead."
×
Photos