Estimated read time: 3-4 minutes
This archived news story is available only for your personal, non-commercial use. Information in the story may be outdated or superseded by additional information. Reading or replaying the story in its archived form does not constitute a republication of the story.
OREM — While fireworks lit up the sky the week of the Fourth of July, 911 calls lit up emergency phone lines. Jay Buckley of Orem made one of those calls on July 1.
"We started smelling smoke. Looked up and saw flames," he explained.
A neighbor's night of fun turned into a nightmare for his family. "It's definitely a punch in the gut," Buckley said standing outside his home and surveying the damage.
The fire, ignited by an illegal bottle rocket that landed on the roof, destroyed his office, his daughter's room and caused extensive smoke and water damage throughout the house.
"It was just horrifying," Buckley said.
Fire agencies are still collecting data on the number of fires caused by fireworks so far this year, but in Salt Lake County, fire department dispatchers reported more than 65 fireworks-related calls on July 4.
In West Jordan, fire crews fought nine firework-caused fires. West Jordan Deputy Fire Chief Reed Scharman said 13 other fires may have been firework related.
In Midvale, fireworks sparked fires that burned an apartment complex, leaving three people injured and about 100 people without a place to stay.
A brush fire caused by aerial fireworks in Cottonwood Heights caused significant damage to Dave Schoeneck's home.
"I really want to let people understand just not only the devastation and what we go through but also the fact they've got to use their head," he said.
"This is Independence Day. Well, we've lost our independence," said Schoeneck.
The state where the battle for independence started (Massachusetts) actually bans fireworks. The only other state with a statewide ban is Delaware.
In 2011, Utah joined more than 20 other states that allow aerial fireworks. Many wonder if legalizing those fireworks has led to an increase in fires.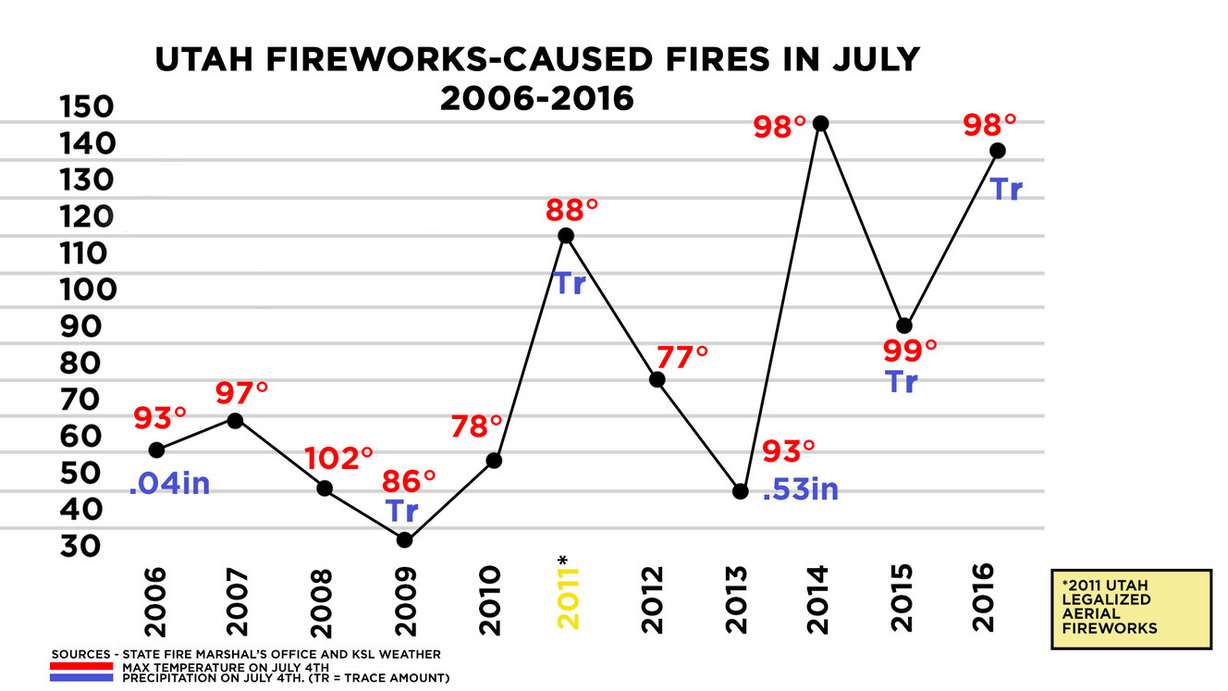 The State Fire Marshal's office doesn't track what kind of fireworks cause fires and whether they were used legally, but when the KSL Investigators looked at its data they found the number of fires in July caused by fireworks increased significantly from 2011 to 2016, with the exception of 2013. That year it rained on July 4.
Since 2006 fireworks have caused more than 1,100 fires in Utah.
Rep. Jim Dunnigan, R-Taylorsville, said he has received a lot of calls from people for and against banning fireworks.
"They think we should do as John Adams said, 'Light up the nation with illumination,'" he said.
Dunnigan sponsored the 2011 legislation legalizing aerials and said, "I do intend to sponsor firework legislation this session and I think it perhaps time to retool and rework our fireworks law."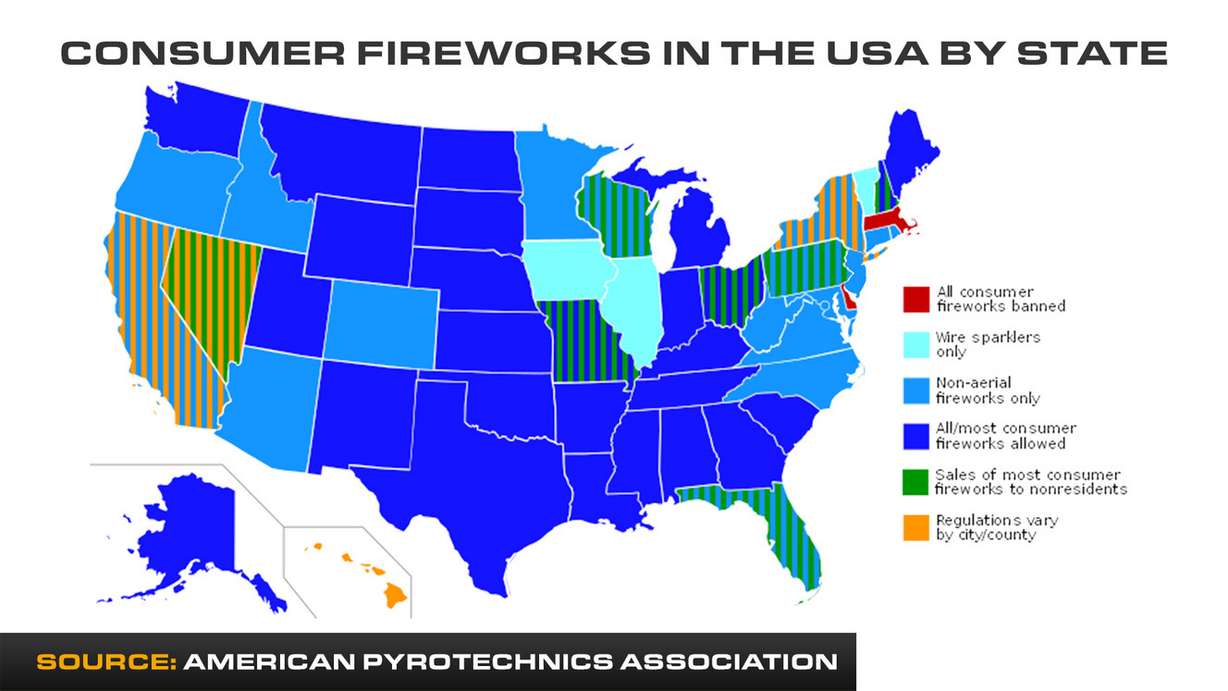 Dunnigan does not support a statewide ban on fireworks, but Schoeneck does and spoke out in favor of the Cottonwoods Heights ban.
"In a desert climate when people's lives and homes are at risk please do this," Schoeneck told city council.
As for Buckley and his family, they pray everyone will obey current restrictions so no other families are left trying to recover their lives from the ashes.
"It's an experience no one should have to go through," Buckley said.
×
Photos
Related stories
Most recent Utah stories