Estimated read time: 4-5 minutes
This archived news story is available only for your personal, non-commercial use. Information in the story may be outdated or superseded by additional information. Reading or replaying the story in its archived form does not constitute a republication of the story.
TAYLORSVILLE — Victims of sexual assault who feel they are left in the dark once their rape kit is submitted to the Utah State Crime Lab now have an advocate to keep them up to date about what's going on in their case, and to make the process more transparent.
On Wednesday, members of the Sexual Assault Kit Initiative announced that a hotline has been established and a new rape kit tracking system is in the works so victims can follow the progress of their kit "from collection to prosecution," said State Crime Lab Director Jay Henry.
"It's a frustration that victims have had. 'Where's my kit? What's the progress being done on my kit?'" he said.
That hotline will be managed by victim advocate Lauren DeVries, who said victims have the right to be informed about certain information.
The hotline is the latest tool the Utah Department of Public Safety's crime lab and the Sexual Assault Kit Initiative team are using as part of a federal grant aimed at improving the policies and procedures of how rape kits are handled and how victims are helped.
In 2014, a statewide survey found law enforcement agencies had 2,690 submitted sexual assault kits that had not been processed. More than 1,500 of those were in Salt Lake County. Henry said the Utah State Crime Lab has since completed processing about half of those backlogged kits.
"We really feel like we're making good headway," he said.
In 2015, the Utah Department of Public Safety received a federal grant for the Sexual Assault Kit Initiative program.
"This grant is a pilot project directed for Salt Lake County to address victim safety and survivor needs, to enhance investigation, expand prosecution and encourage criminal justice policies that increase offender accountability," said Ned Searle, director of the State Office on Domestic and Sexual Violence.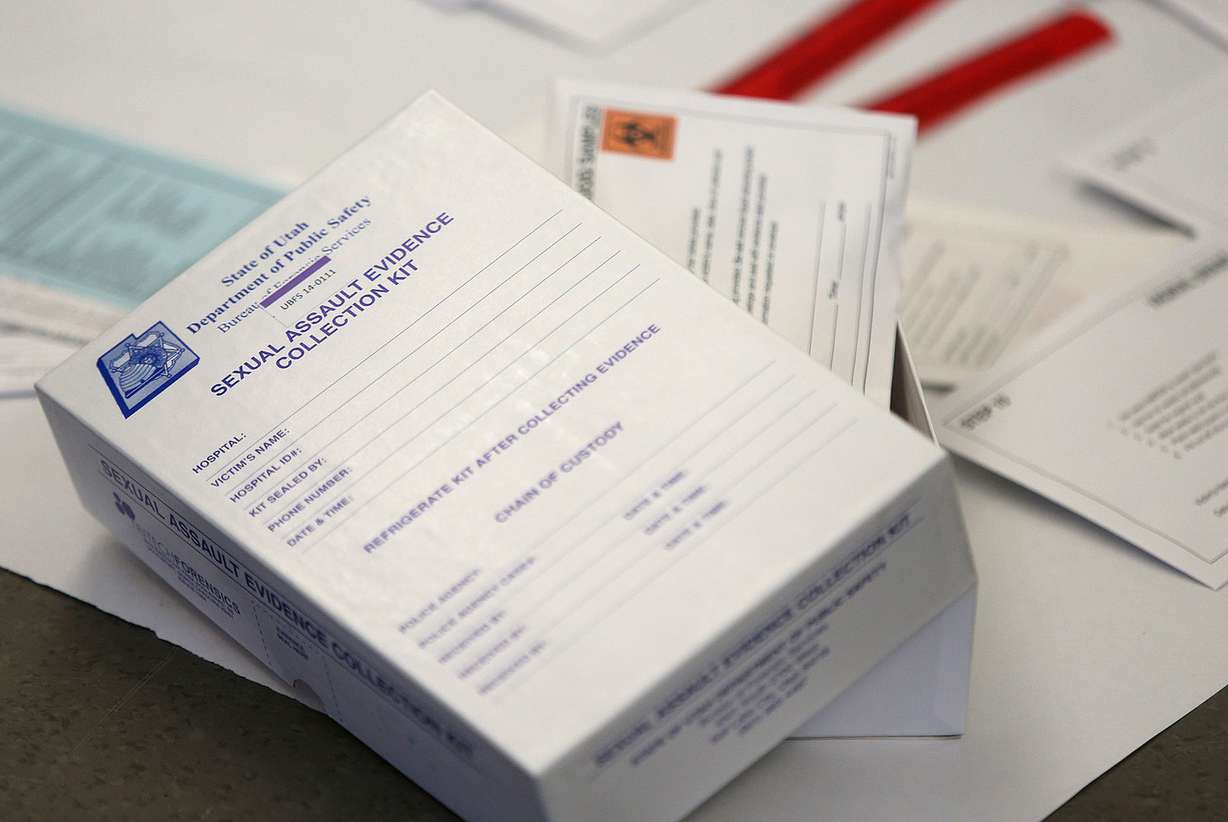 Since receiving the grant, Utah Department of Public Safety Commissioner Keith Squires said the state has been able to process 980 previously unsubmitted sexual assault kits, resulting in 144 hits on the nationwide DNA database.
"That's huge. That gives us awareness that what we are doing is making a difference. And there are that many more victims that have the opportunity of being represented and having justice provided for them," he said.
In 2016, the initiative's team began looking at cold cases involving sexual assaults in Salt Lake County. District Attorney Sim Gill said 71 cases have been reviewed as of Wednesday, resulting in felony charges being filed in nine cases.
"It shows you that there is real justice that is available if this work gets done," he said.
Gill said there were actually more test results that came back with matches, but either the statute of limitation for filing criminal charges had expired in those cases, or the victims didn't want to pursue prosecution because they had moved on with their lives.
---
It's a frustration that victims have had. 'Where's my kit? What's the progress being done on my kit?'
–Jay Henry, State Crime Lab Director
---
In one case, Gill said testing an old rape kit resulted in Salt Lake police solving one of their oldest cold case homicides.
Patrick Michael McCabe, 59, was arrested in Florida in March after a match was made in the national DNA database. McCabe was charged with raping and murdering 16-year-old Sharon Schollmeyer in Salt Lake City in 1977.
Currently, it can take up to a year for a rape kit to be processed. Henry said by adding more technicians, and with the help of the new modern Utah State Crime Lab that recently opened, plus advances in technology such as robotic testing, he hopes to reduce the time it takes to test a kit to just 30 days.
Squires said more than ever, it's important for victims of sexual assault to know that they are not being ignored by authorities. And he would like to see a dramatic increase to the current rate of just 32 percent of victims of sexual assault reporting crimes against them to authorities.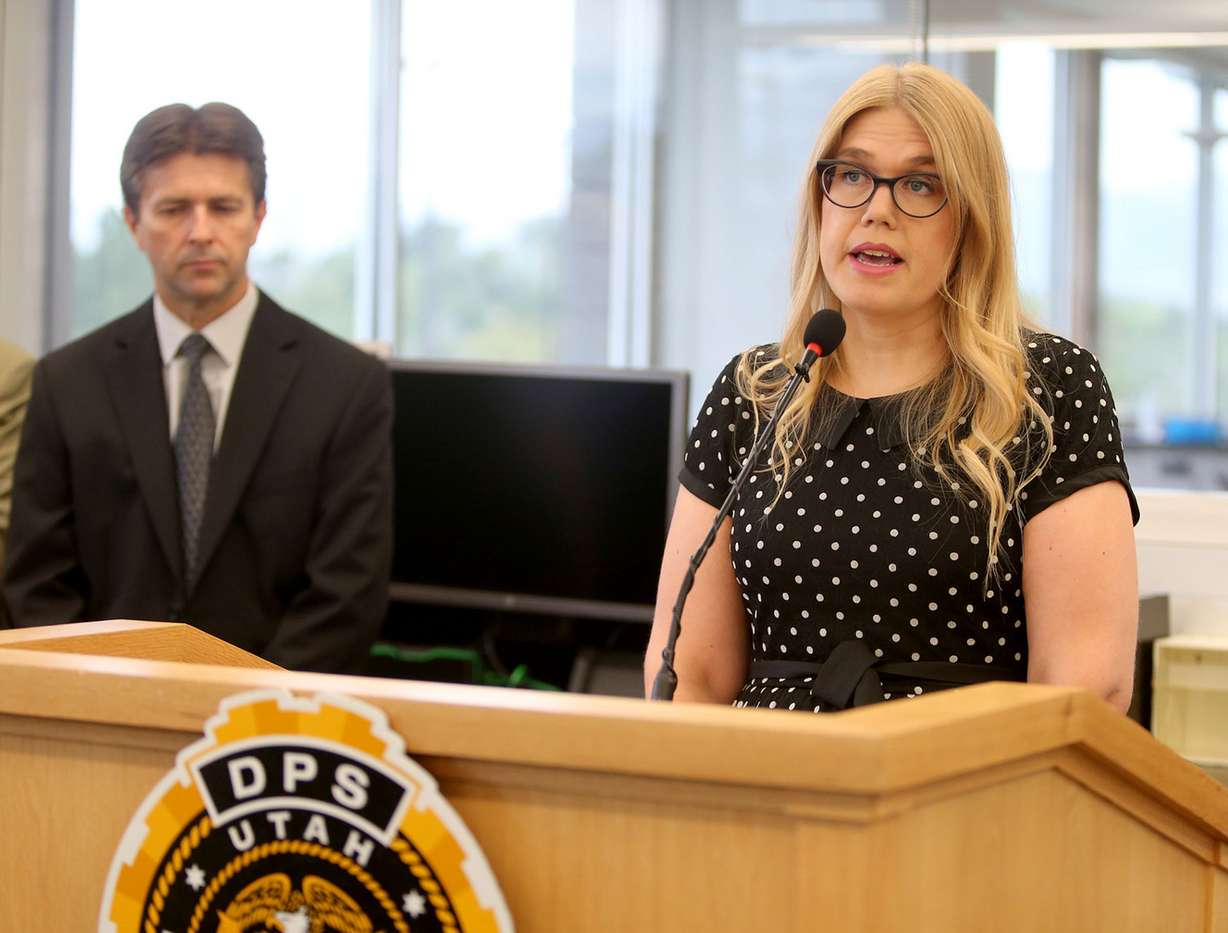 "We need more of them to report their crimes. We need more of them to come forward and feel supported enough by those of us serving in law enforcement that they can make it (so) the predatory criminals who are out there among us are identified and put into the criminal justice system so we can prevent them from victimizing others," he said.
"The science is here. The resources are here. And it's a manifest injustice that we are not processing these cases through," Gill added.
The hotline for tracking a sexual assault kit is 801-893-1145, which is manned Monday through Thursday from 7 a.m. until 5:30 p.m. Victims can also email ldevries@utah.gov to find out the status of their kit.
The state recently applied for a second federal grant to expand the Sexual Assault Kit Initiative program statewide.
×
Photos
Related stories
Most recent Utah stories