Estimated read time: 1-2 minutes
This archived news story is available only for your personal, non-commercial use. Information in the story may be outdated or superseded by additional information. Reading or replaying the story in its archived form does not constitute a republication of the story.
SALT LAKE CITY — The Utah Jazz are slated to wear a color of jersey they've never worn as a primary color before in 2017-18: gold.
League sources tell KSL.com that Nike, the NBA's new jersey provider in the 2017-18 season, will provide a primarily gold-colored uniform for the Jazz. The jersey will be an alternate, not one of the Jazz's primary jerseys, and may not debut until December. No mockup of the jersey is currently available.
On Wednesday, Nike announced plans for their game uniforms for the upcoming season, promoting the "significant changes to the weight, fit and construction of the uniforms" when compared to the Adidas jerseys that the league has worn for the last several years.
Nike is eliminating the "Home" and "Road" designations for the jerseys, instead giving each NBA team four jersey options. Home teams will select which of the four jerseys will be used at each game.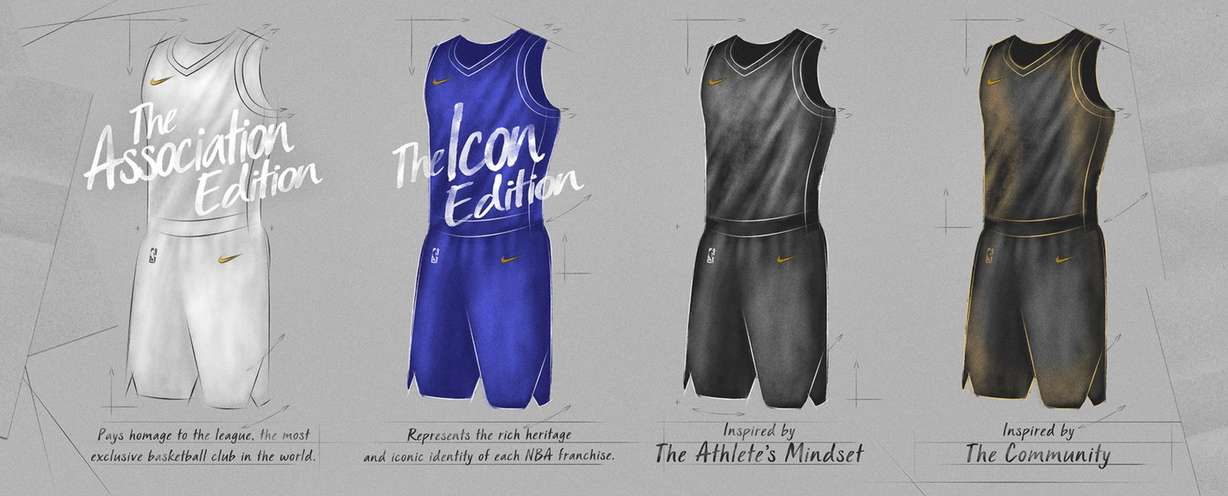 Generally, the white "Association" jersey will look very similar to the home Adidas jerseys that teams used last season, while the "Icon" jersey will nearly match the road uniforms of years past. Those will be available around September, before the season begins. But Nike plans to be creative and daring with the alternate uniforms, officially said to be released in the coming months.
Gold is one of the Jazz's official colors, seen on jerseys before as an accent, but hasn't been the primary color on a Jazz uniform before.
Nike is also providing on-court tights and socks for players to use. Previously, Stance provided the NBA's socks.
×