Estimated read time: 6-7 minutes
This archived news story is available only for your personal, non-commercial use. Information in the story may be outdated or superseded by additional information. Reading or replaying the story in its archived form does not constitute a republication of the story.
With the largest average family size in the country, it makes sense that Utah would have a wealth of summer activities for kids. We wanted to know which were the best.
So we did our research. We polled Utah parents. We even dragged our own kids all over the state. We earned our stripes, and now we bring you our top picks for the most fun, most accessible summer activities in Utah for toddlers and their parents.
Swimming
When it comes to swimming with toddlers, a parent has two choices: 1. Have a crazy good time, or 2. Go crazy. Most adults prefer the first. The key to a smooth summer swim season with toddlers is finding a beach-entry or zero-entry pool, where the deck gradually slopes into the water, and joining in the fun with your kiddos. Choose pools that have plenty of shallow areas, aren't overcrowded and where kids can explore areas built just for them.
These favorite Utah pools all feature beach-entry shallow areas, play structures and are FREE for toddlers under 3!
North Shore Aquatics Center (N. Ogden). Outdoor pool, gorgeous mountain views and grass galore. 4 & up — $4.
South Davis Recreation Center (Bountiful). Indoor & outdoor pools and a pirate ship play structure. Youth $3.50 / adults $5.
Northwest Recreation Center (SLC – Fair Park). Indoor pool, slides fit for toddlers and play features. Youth $3 / adults $6. [Check out Salt Lake County Rec Center's 19 pools across the Valley: http://slco.org/parks-recreation/pools/)
Lehi Legacy Center. Indoor/outdoor, toddler pool and splash pad. Youth $3–4 / adults $5.
Provo Rec Center. Indoor & outdoor pools, multiple play structures; formerly the Provo Veterans Memorial Pool. Youth $3 / adults $5.
Picnicking
We'll let you in on a little secret: Utah has AMAZING picnic spots! Break up with the view out your kitchen window and take in some new scenery over PB&J al fresco. Remember to bring plenty of finger foods for the kids and then relax while they throw their food on the ground rather than smearing jam on your walls.
Sugar House Park. Picnic here all summer and never lunch in the same spot. Enjoy the grass hills, large pond, multiple play areas and bike paths. Explore Hidden Hollow Nature Walk west of the park via The Draw, an underground tunnel connecting the east and west sides of 1300 E.
Liberty Park. Lunch under huge shade trees, explore multiple playgrounds and enjoy the sounds from Tracy Aviary. A SLC favorite, the Seven Canyons Fountain is CLOSED this summer for repairs, but check out the splash pad at the west playground or the affordable Liberty Park Pool (2 & under FREE / youth $1.50 / adult $2).
International Peace Gardens. Enjoy monuments representing 28 countries in these beautiful gardens located at the Jordan River Parkway.
Paul Ream Wilderness Park in Provo. A gazebo, duck pond, playground and walking trails near the Provo River Parkway Trail make this a local favorite for a midday reprieve.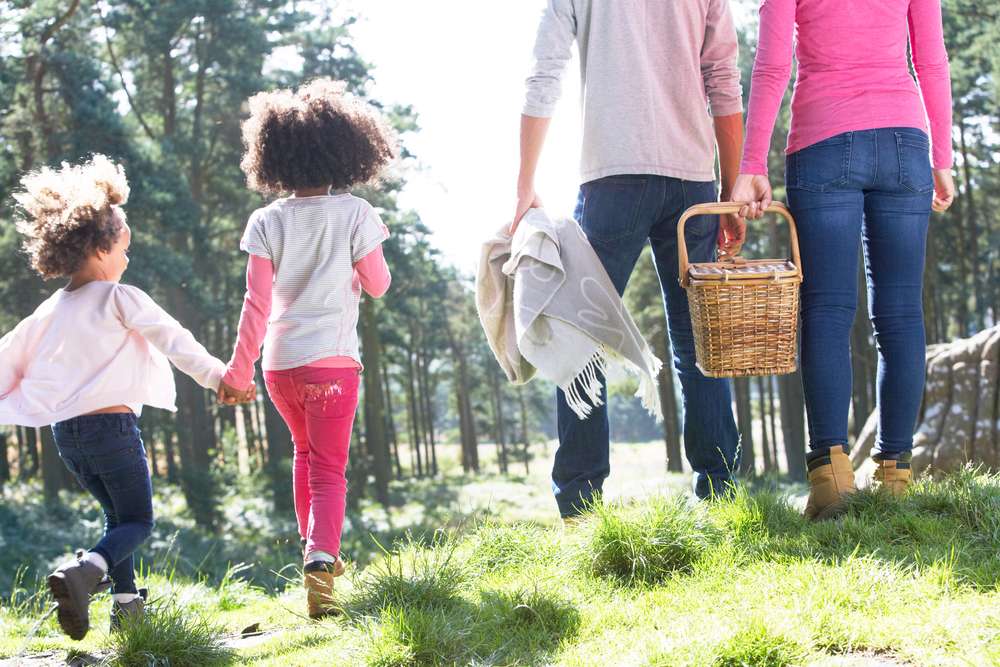 Hiking
Get those kids outside and exploring (and wear them out well before nap time). We've learned from our readers that toddlers don't actually hike; they toddle, run, trip, climb and ride in packs or on shoulders. While there are many family-friendly river and waterfall hikes in Utah, suggested below are options where mom and dad don't have to worry about kids falling into raging rivers or smashing their cute faces on rock obstacles.
Bear River Migratory Bird Refuge (Brigham City). Park at the Visitor's Center and pick up a discovery backpack filled with tools to help even the smallest of the bunch enjoy the unique ecosystem. Boardwalks and trails wind through the cattails, and birds abound.
Cascade Springs (Midway). Make it a morning and drive into the refreshing mountains above Midway. Walking loops with maps keep kids engaged as they explore the springs on designated walking paths. (No picnicking inside the springs so plan to eat at the car.)
Silver Lake (Brighton). The quintessential Utah family hike/walk. Enjoy the clean mountain air as you meander on the boardwalk and trail around the lake.
Bell Canyon Reservoir (Sandy). Keep this one short and hike to the reservoir 0.25 miles up for beautiful views of the Salt Lake Valley.
Museuming/Zooing/Aquariuming
You know how every time a toddler finds a pill bug they treat it like they discovered the Loch Ness Monster? Make it easy for them to have lots of eureka moments by visiting some Utah's family favorites. The free ones are always nice since there's no perceived obligation to stay past toddler's tolerance window, but quality and good timing make spending some extra cash worth it!
Hill Aerospace Museum. Explore aircraft, missiles and military vehicles inside and out at this FREE museum.
Hogle Zoo. Keep the kids entertained all day long between the animals, rides and recent playground and splash pad additions. Under 3 FREE / 3–12 $13 / adults $17. Use this coupon for $1 off admission for up to 4 people.
Natural History Museum of Utah. Indoors and cool during hot summer days, four levels of exhibits, interactive areas and hands on exploration for kids and adults alike. Under 3 FREE / 3–12 $10 / adults $15. Use this coupon for $1 off admission for up to 4 people. If you enjoy the visit and think you'll come again, use your admission tickets toward the price of a year membership — $109 for FAMILY of two adults and up to six children — which also gets you free or reduced admission to 300+ museums worldwide through the ASTC Passport Program.
Loveland Living Planet Aquarium. Find Dory, Nemo, sharks, rays and more. It's not cheap so go before your kids turn 3 and/or be glad you don't have to pay Monterey Bay Aquarium (the one from Finding Dory) prices. Under 3 FREE / 3–12 $15 / 12–17 $17 / adult $20.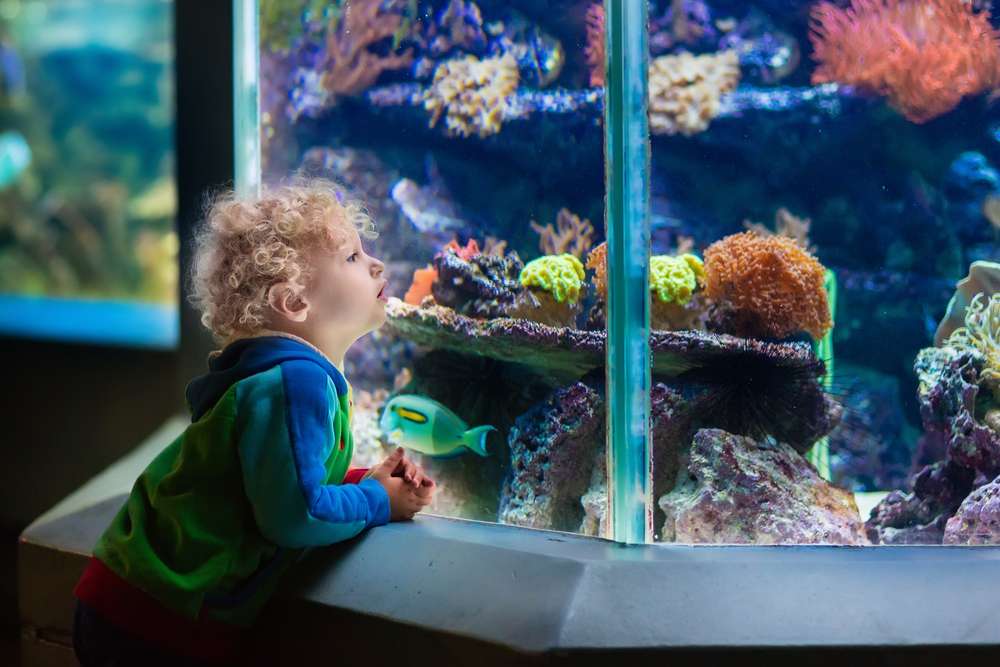 Waterparking
Once the kids are comfortable at the pool, take swimming up a notch and spend the day at one of these waterparks. Bring your friends and make it a day full of adventure. Pro tip: Grab an afternoon nap in the shade and keep the party going late into the afternoon.
Cherry Hill. Pirate's Cove is perfect for littles to explore all day! Add water slides, pools, a lazy river and the Pie Pantry and you'll find a little heaven on earth. Under 3 FREE / 3–4 $8 / 5+ $21.
Seven Peaks Water Parks. Purchase a Pass of All Passes for $24.99 and enjoy a summer of water park fun between three water park locations, plus up to 100 attractions at 15 venues year round.
Cowabunga Bay. This place is fun and crazy enough to keep everyone entertained with water all day long. Under 3 FREE / Under 48" $15 / 48"+ $20 / Tuesdays all summer = 2 admissions for $22.22.
This is the first in a series of three articles. Summer ideas for 5–8 and 9–13-year-olds coming soon. Stay tuned!

Want more summer deals? Visit KSL Deals today and find the perfect activity for you and your family.

×