Estimated read time: 3-4 minutes
This archived news story is available only for your personal, non-commercial use. Information in the story may be outdated or superseded by additional information. Reading or replaying the story in its archived form does not constitute a republication of the story.
SALT LAKE CITY — Chris Herrod, one of three Republicans facing off in next month's 3rd Congressional District primary, said Monday he does not support a special prosecutor investigating Russian ties to President Donald Trump's campaign.
"I do not," Herrod told the Deseret News and KSL editorial boards. "We should move on beyond that." He also said he "absolutely" does not believe there has been any collusion despite newly released emails about Russian assistance to the campaign.
The other candidates in the Aug. 15 primary, Provo Mayor John Curtis and Alpine lawyer Tanner Ainge, had a different take than Herrod on Robert Mueller, the former FBI director named in May to independently oversee the federal investigation.
"I think the best thing is to let Robert Mueller do his job," Curtis said in a statement.
"Let this investigation go on independently and thoroughly while continuing to get on with the current agenda of fixing health care, cutting taxes and stopping burdensome regulations as the investigation concludes," the mayor said.
Ainge's campaign manager, Mike McCarlie, said "almost no one is talking about Russia" on the campaign trail. Instead, he said, they want "to get our fiscal house in order" by dealing with tax and health care reform.
"Tanner supports the process moving forward. He just wants to make sure it's done in a way that is apolitical and in a way that gets to the facts," McCarlie said. "Let's have the Congress and everybody else get back to work."
Herrod, who met his Ukrainian wife when he taught in the former Soviet Union, said they're "no fans of (Russian President Vladimir) Putin." But he questioned the fairness of the investigation and said it is distracting from more important issues.
"We live in a country where you're supposed to have actual, I mean substantial, information before you investigate. This is just the opposite. They're trying to find something to justify" what Herrod said are millions of dollars being spent.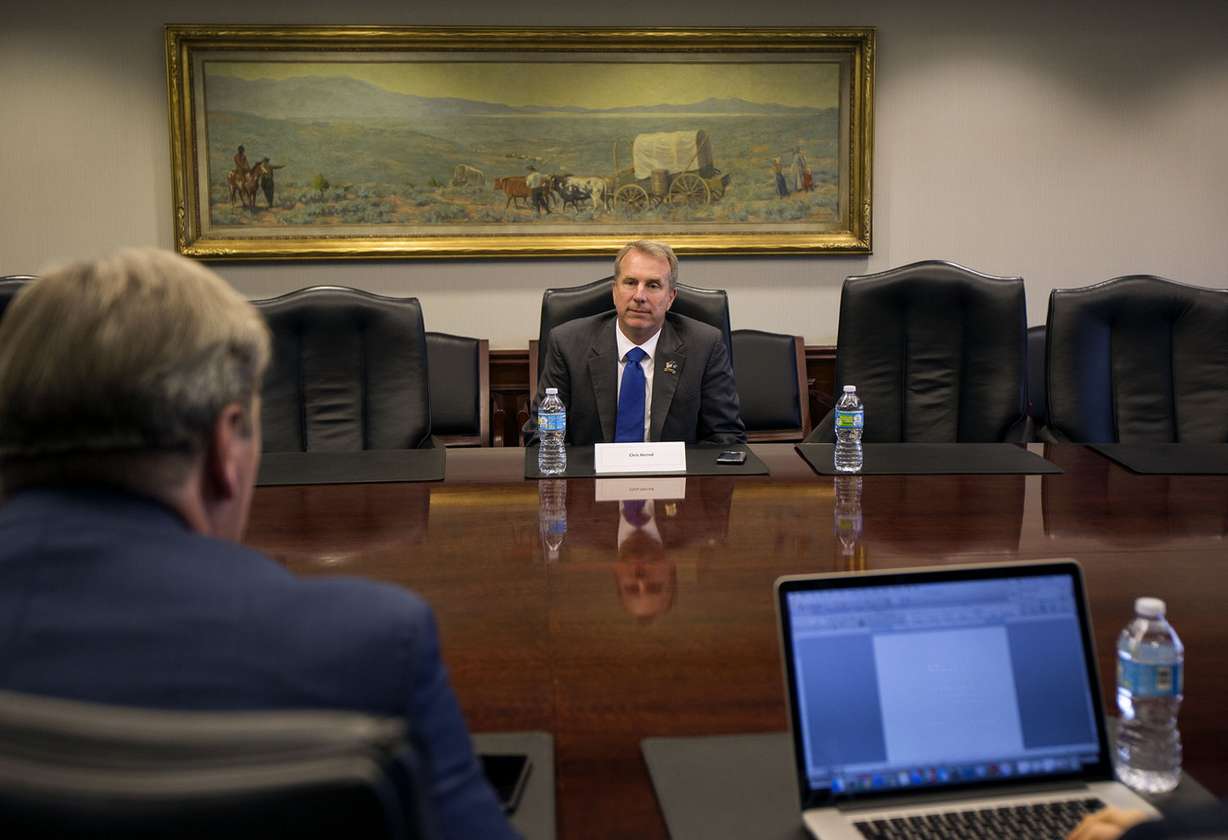 He said voters in the 3rd District, which includes portions of Salt Lake and Utah counties, as well as Carbon, Emery, Grand, San Juan and Wasatch counties, want Washington, D.C., focused on concerns that hit close to home, not Russia.
"The biggest applause in debates that I've had was on that issue, that it's time to get back to work," Herrod said, especially on tax reform and replacing the Affordable Care Act, better known as Obamacare.
The former state lawmaker, who won the Republican delegate nomination for the seat that had been held until June 30 by Jason Chaffetz, said the investigation is also jeopardizing the United States' relationship with Russia.
"Everybody is so fearful of having any conversation with Russia that we're basically in a proxy war," Herrod said, and forgetting the help Putin can provide in dealing with North Korea and other international situations.
"Putin is absolutely loving it," he said. "He's playing the press, and he's playing the Democrats and some Republicans. Because as long as we talk about collusion, we're not talking about tax reform. We're not talking about health care reform."
Related
His opposition to Mueller comes despite news that the president's son, Donald Trump Jr., agreed to meet with a lawyer connected to the Russian government offering incriminating information on Democratic presidential candidate Hillary Clinton.
Trump Jr. responded to what was described in an email as "part of Russia and its government's support for Mr. Trump" by saying, "If it's what you say (it is) I love it." He said last week the meeting turned out to be a waste of time.
The president has defended his son on Twitter as "open, transparent and innocent" and called the ongoing investigation, including the special prosecutor's probe, a "witch hunt."
Chaffetz announced earlier this year he was stepping down from the office he has held since 2009 to spend more time with his family. He recently started a new career as a Fox News contributor.
The winner of next month's Republican primary will face Democrat Kathie Allen, a Cottonwood Heights physician, and several minor party candidates in a special election in November.
×
Photos
Related stories
Most recent Utah stories